Kroger and Albertsons agree to sell 104 WA stores as part of merger
Kroger and Albertsons agree to sell 104 WA stores as part of merger
Sep. 8, 2023 at 1:38 pm Updated Sep. 8, 2023 at 6:39 pm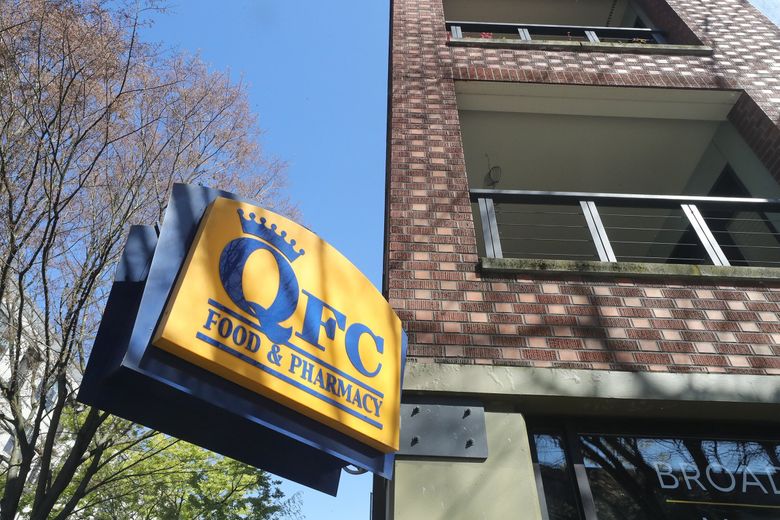 By
Seattle Times business reporter
At least 104 Kroger and Albertsons grocery stores in Washington would be sold to New Hampshire-based C&S Wholesale Grocers under a proposed merger of the two grocery giants, the companies announced Friday.
That's almost a third of Washington's nearly 350 Kroger and Albertsons locations, which operate under the Safeway, Albertsons, QFC and Fred Meyer brands.
The 104 Washington stores on Friday's list represent the largest share of the 413 locations Kroger and Albertsons have offered to divest in 17 states and Washington, D.C., as they seek regulatory approval for the $25 billion merger, announced in October.
Friday's announcement brought some good news for shoppers and store staff alike: The $1.9 billion sale to C&S means no Kroger or Albertsons stores will close "as a result of the merger," according to the companies' statement.
What the two companies didn't say, however, was almost as critical: where the 413 stores, including Washington's 104, are located.
Retail experts don't expect locations to be shared until Kroger and Albertsons are more certain of Federal Trade Commission approval, which they hope for sometime next year.
ADVERTISING
But if the deal goes ahead, most of the divested stores are likely to be in the Seattle area, which has nearly half of the state's Kroger and Albertsons locations, including many that are located close to one another.
Regulators typically require merging companies to sell, or divest, locations that are close to one another in order to maintain competition in those markets.
"Seattle-Bellevue-Tacoma is going to have a lot of those 104 stores," predicted Jarrad Harford, chair of the finance and business economics department at the University of Washington's Foster School.
Mixed reactions
By Friday afternoon, news of the divestiture sale to C&S had drawn mixed reactions across the Seattle area.
For some Kroger and Albertsons employees, assurances made Friday that C&S would honor existing union contracts, including health care, pension benefits and wages, eased some anxieties over yet another major consolidation in the Seattle-area grocery business.
"I'm not really worried about it," said a staffer at the QFC in Seattle's Wallingford neighborhood, over questions as to whether the location would remain with the merged companies or be sold to C&S.
ADVERTISING
"They haven't really told us anything, other than we're all going to be retained." The worker asked not to be identified because they weren't authorized to speak with the press.
Other reassuring details: Once the merger closes, Kroger says it will start investing $500 million "to reduce prices for customers in stores across the U.S."
And, for Fred Meyer fans, the C&S sale won't include any of the big-box retailer's locations, according to QFC spokesperson Tiffany Sanders. (QFC and Fred Meyer are both owned by Kroger.)
Sign up for Evening Brief
Delivered weeknights, this email newsletter gives you a quick recap of the day's top stories and need-to-know news, as well as intriguing photos and topics to spark conversation as you wind down from your day.Sign up
Still, despite those promises, some workers and shoppers worry about a repeat of the last major grocery store tie-up.
They point to the Safeway-Albertsons merger in 2015, in which the companies agreed to sell 146 locations to Bellingham-based Haggen. But in less than a year, Haggen had filed for bankruptcy protection and ended up selling 29 of its "core" stores to Albertsons and closing several others in Washington.
"How do we know it's not going to be a debacle like Haggen?" asked Seattle resident Jeff Silverman, of the proposed sale to C&S, a grocery wholesaler that also operates grocery retail chains Grand Union and Piggly Wiggly, in the Midwest and Southeast, respectively.
ADVERTISING