How Many Accidents Are Caused by Semi Trucks, and What Are the Common Causes?
How Many Accidents Are Caused by Semi Trucks, and What Are the Common Causes?
LinkedIn Facebook Twitter Send Embed

Table of Contents
Being involved in a commercial truck accident is not the same as being in a regular passenger vehicle accident. Not only do large truck crashes frequently cause more severe injuries than other kinds of motor vehicle accidents, but the resulting personal injury cases are often much more complex to handle, too. Tricky laws and regulations, multiple potentially liable parties, a significant amount of evidence to evaluate, and other factors can all add to the difficulty.
Many large truck accidents could be easily avoided. Unfortunately, drivers who aren't alert and diligent behind the wheel of a massive vehicle can cause extensive damage. Just one reckless mistake can lead to a catastrophic or even fatal truck accident, and many truck accidents result from driver error on the part of the truck driver, or negligent practices on the part of the trucking company.
This article will provide some statistics on semi-truck accidents and explore what often leads to those numbers. We'll also outline how a personal injury attorney can help injured people in Georgia pursue the compensation they deserve after being injured by a semi-truck.
How Many Accidents Are Caused by Semi-Trucks Each Year?
Large truck crashes have been on the rise in Georgia and the nation in recent years. In 2019, our state was ranked fourth in the country for number of fatal crashes involving commercial trucks, trailing only Texas, California, and Florida.
Of the approximately 510,000 big truck crashes in 2019 in the United States, about 118,000 resulted in injury and 5,000 resulted in death. In Georgia, there were 195 fatal truck accidents resulting in 204 deaths, and the vast majority of the victims (173 out of 204, or 85%) were occupants of other passenger vehicles or pedestrians.
As a motorist, you can do little about the behavior of semi-truck drivers. Still, knowing the common causes and what to look for can help you better understand your case.
Common Causes of Semi-Truck Accidents
While any crash involving a big truck is likely to be more damaging than a crash with smaller vehicles, many of these fatalities and other catastrophes are caused by negligence or even recklessness on the part of the driver, their employer, or another entity involved with the truck itself.
Fatigue
Despite strict rules regulating how long drivers are permitted to drive without rest, many drivers do not follow them, often due to pressure from their employers. Driving while fatigued is sometimes because trucking companies demand delivery of goods within a certain time frame. Those deadlines may not be possible to meet without driving for extended periods without rest.
With poor or too little sleep throughout their journey, truckers can lose concentration and coordination while driving. In some cases, the driver may even fall asleep at the wheel.
Evidence of a truck driver being fatigued at the time of an accident isn't the easiest thing to collect. However, working with a personal injury attorney means you have someone who knows where to look, such as driver logbooks and dash cam recordings. These are often complex and time-sensitive materials, and your lawyer will know how to navigate that system and make sure the evidence is preserved before it can be destroyed by the trucking company.
Speeding
Because trucking companies often require drivers to reach specific destinations within a specified time frame, many drivers end up speeding to reach their location on time.
When a commercial driver speeds, they put themselves and other drivers in grave danger. If a standard motor vehicle is hit by a semi-truck going at high speed, the result can be fatal.
A commercial truck's sheer size (30,000 to 80,000 pounds) makes it that much harder to slow down or abruptly stop if needed. If a driver is trying to avoid an accident while speeding, even if their reflexes are sharp, the stopping distance may still be too long. The driver may end up veering into another lane or not be able to stop in time to avoid an accident.
Lawyers often work with expert accident reconstructionist to determine factors such as speed, another complexity that would be a lot to handle as an injured person.
Substance Abuse
Some truck drivers turn to alcohol or drugs to cope with the demands of their job. While some only take these substances off duty, others abuse them while operating a commercial vehicle.
If a driver is impaired while driving, it's all too easy for an accident to occur. When a driver's full attention is not focused on the road, an accident can occur, causing harsh injuries and damages. Causing an accident while impaired will often lead to a criminal offense, loss of commercial driver's license, job loss, and possible jail time.
Anyone injured by a truck driver under the influence should pursue compensation. The help of an experienced personal injury attorney increases your chance of getting the entirety of the money you deserve.
Who Is at Fault in a T-Bone Car Accident?
Poor Vehicle Maintenance
Commercial truck drivers often drive hundreds of miles each day, so truck owners are required to make sure their vehicles are in top-notch condition before their drivers hit the road. Vehicle maintenance is sometimes overlooked due to the cost involved and the time it takes to maintain the trucks properly.
Poorly maintained trucks are a huge reason for commercial trucking accidents. Some of the most common issues include:
Maintenance Errors: Improper vehicle maintenance can lead to an accident that can be blamed on the truck owner, trucking company, or maintenance company (and not necessarily the driver).
Design Defects: If a truck was not properly designed or has poor parts installed, such as failing brakes or tires, the chances of an accident are greater. The designers and manufacturers may be held liable if an accident occurs.
Cargo Issues: There are several ways that cargo issues can cause an accident. The cargo might be dangerous or mislabeled, leading to a hazardous spill or explosion. Cargo may have been loaded improperly: incorrect weight distribution can cause a rollover accident.
Bad Weather
Bad weather conditions such as excess rain, heavy snowfall, ice, or fog can impact one's ability to drive safely, especially considering the above factors. Due to the heavy weight and slow stopping speeds of semi-trucks, it's easy for a driver to cause an accident during inclement weather.
Driving at an appropriate speed for all weather conditions and braking properly to avoid skidding, jackknifing, and hydroplaning is essential for all truck drivers. Those who are not properly trained to drive during bad weather conditions should pull off to the side of the road to wait out the storm. Avoiding an accident is much more important than risking lives.
RELATED: The Most Common Types of Truck Accident Cases
How Personal Injury Attorneys Can Help People Injured in Passenger Vehicles
Pursuing a case against a or their employer is different than making a claim against non-commercial motorists in passenger vehicles.
Trucking companies are fully aware of their potential liability when it comes to truck accidents. That's why they typically carry massive insurance policies—but also why they and their insurance companies fight so hard to keep their costs as low as possible.
For most people injured by semi-trucks, taking this on alone is going to be overwhelming, especially while healing physically, mentally, and emotionally. Lawyers bring not only their knowledge and experience, but a network of legal, medical, and traffic experts who work together to build your case.
RELATED: Can I Sue for Being Hit by a Semi-Truck?
What to Do if You Were Involved in a Commercial Semi Truck Accident
If you were involved in a commercial truck accident caused by a truck driver or trucking company's negligence, it's important to contact an experienced truck accident lawyer for legal help as soon as possible. Since truck accidents are often extraordinarily complex, it's crucial to have legal help so the other party's insurance company doesn't take advantage of you.
Often in a truck accident case, multiple parties can be held responsible for the accident. Even if the truck driver did nothing wrong, the trucking company, manufacturer, cargo loader, or other organization may be liable, and responsible to compensate you for your losses.
References
Large Trucks. (n.d.). NSC Injury Facts. Retrieved from https://injuryfacts.nsc.org/motor-vehicle/road-users/large-trucks/
National Center for Statistics and Analysis. (2021, May). Large trucks: 2019 data. National Highway Traffic Safety Administration. Retrieved from https://crashstats.nhtsa.dot.gov/Api/Public/ViewPublication/813110
RELATED POSTS
LATEST POSTS
DISCLAIMER: Because of the generality of this update, the information provided herein may not be applicable in all situations and should not be acted upon without specific legal advice based on particular situations.
© The Brown Firm 2022 | Attorney Advertising
WRITTEN BY:
The Brown FirmContact + Follow
Harry Brown Jr., DC, JD+ Follow
PUBLISHED IN:
Trucking Accident+ FollowPersonal Injury+ Follow
THE BROWN FIRM ON: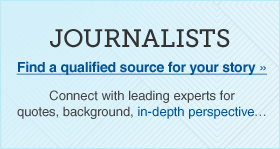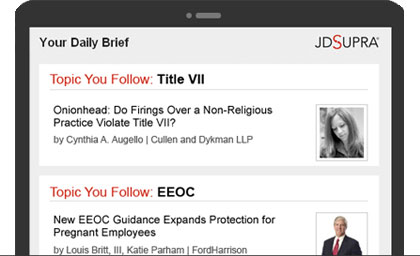 This website uses cookies to improve user experience, track anonymous site usage, store authorization tokens and permit sharing on social media networks. By continuing to browse this website you accept the use of cookies. Click here to read more about how we use cookies.Continue
Back to TopHomeWhat Is JD Supra?Subscribe