Bud Light boosts spending in US to counter sales declines
Bud Light boosts spending in US to counter sales declines
By DEE-ANN DURBINyesterday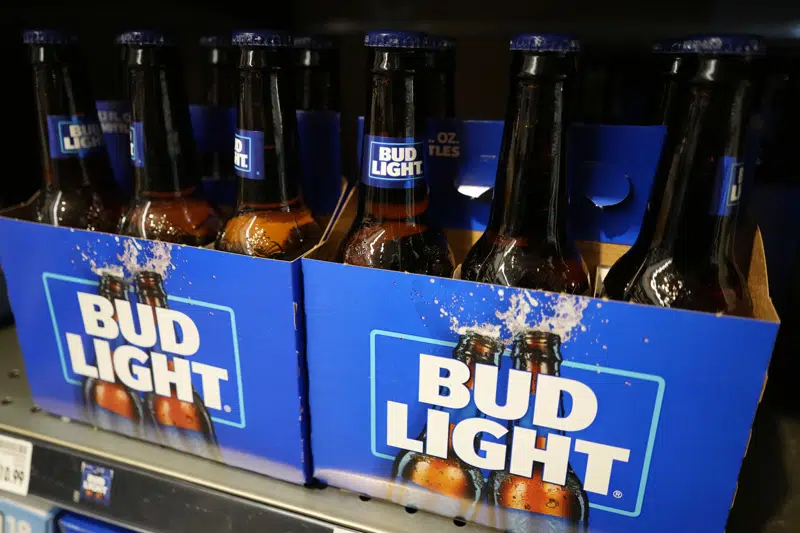 FILE – Bottles of Bud Light beer sit on a shelf at a grocery store on April 25, 2023, in Glenview, Ill. Bud Light's parent company said Thursday, May 4, that it will triple its marketing spending in the U.S. this summer as it tries to boost sales that plummeted after the brand partnered with a transgender influencer. (AP Photo/Nam Y. Huh, File)
Bud Light's parent company said Thursday it will triple its marketing spending in the U.S. this summer as it tries to boost sales that plummeted after the brand partnered with a transgender influencer.
But Anheuser-Busch InBev CEO Michel Doukeris also downplayed the impact of the backlash, saying Bud Light's U.S. sales declines in the first three weeks of April represented only 1% of InBev's global volumes. Doukeris also said the company sees signs that Bud Light demand is stabilizing.
"We believe we have the experience, the resources and the partners to manage this," Doukeris said during a conference call with investors Thursday.
On April 1, transgender influencer Dylan Mulvaney posted a video of herself cracking open a Bud Light on her Instagram page. She showed off a can with her face on it that Bud Light sent her — one of many corporate freebies she gets and shares with her millions of followers.
Three days after Mulvaney's post, Kid Rock posted a video of himself shooting cases of Bud Light. InBev shares temporarily plunged. Within weeks, two marketing executives at Anheuser-Busch __ InBev's U.S. subsidiary — took a leave of absence.
It is unclear if those executives have returned. A message seeking comment from Anheuser-Busch was left Thursday.
The banking crisis isn't over. But how bad will it get?Oil boom transforms Guyana, prompting a scramble for spoilsFaster IRS offering better picture on looming debt 'X-date'US to control land sales to foreigners near 8 military bases
Doukeris didn't reveal updated sales figures Thursday. But in the week ending April 22, Bud Light's U.S. sales dropped 21% compared to the same week a year ago, with rivals Miller Lite