Titan sub tragedy: Billionaire Jay Bloom says he, son were offered seats that Shahzada Dawood, son, 19, took
Titan sub tragedy: Billionaire Jay Bloom says he, son were offered seats that Shahzada Dawood, son, 19, took
OceanGate co-founder and CEO Stockton Rush called the Titan submersible 'way safer than flying in a helicopter or even scuba diving' and offered a 'last minute' $100,000 discount, texts shared by Bloom revealed
Las Vegas billionaire real estate developer Jay Bloom revealed this week that he and his son had been offered two seats on the ill-fated Titan submersible but said he declined to join the expedition over safety concerns and scheduling issues.
Bloom said Pakistani businessman Shahzada Dawood and his 19-year-old son Suleman ended up taking their available seats.
The billionaire explained that OceanGate Expeditions co-founder and CEO Stockton Rush, who was one of the five killed when the submersible imploded on its way down to the Titanic wreckage on Sunday, first reached out to him about joining the dive in February.
"In February Stockton asked me and my son, Sean, to go with him on the dive to Titanic in May. Both May dives were postponed due to weather and the dive got delayed until June 18th, the date of this trip," he explained in a Thursday Facebook post.
MANNED TITANIC EXPEDITIONS MAY NEED TO END IN WAKE OF SUB DISASTER, INTERNATIONAL SOCIETY SAYS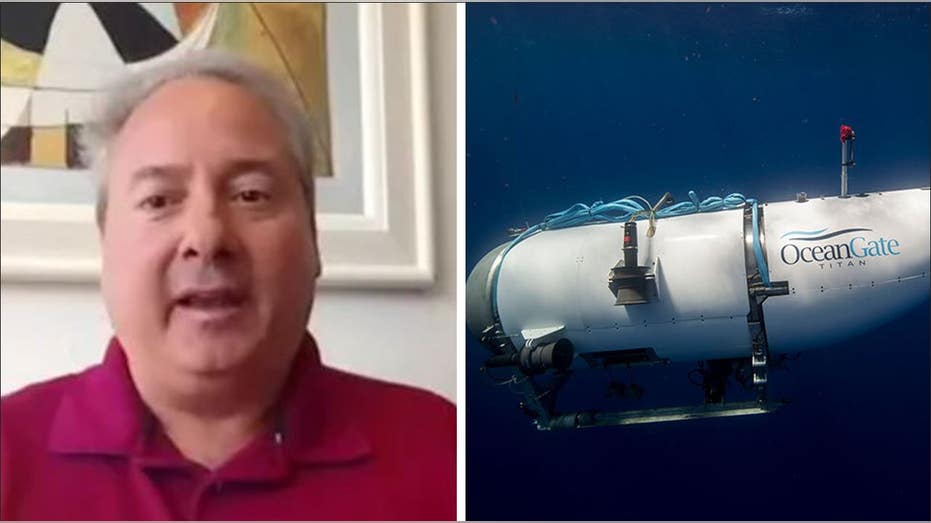 Billionaire Jay Bloom said OceanGate co-founder Stockton Rush offered space on the Titan sub for Sunday's ill-fated trip to him and his son. (Fox News/Ocean Gate / Handout/Anadolu Agency via Getty Images / Getty Images)
Bloom said he expressed "safety concerns and Stockton told me 'While there's obviously risk it's way safer than flying in a helicopter or even scuba diving. There hasn't been even an injury in 35 years in a non-military sub [sic].'"
Bloom added, "I am sure he really believed what he was saying. But he was very wrong."
The Las Vegas-based financier said he last saw Rus