Yemen's Houthi rebels hijack an Israeli-linked ship in the Red Sea and take 25 crew members hostage
Yemen's Houthi rebels hijack an Israeli-linked ship in the Red Sea and take 25 crew members hostage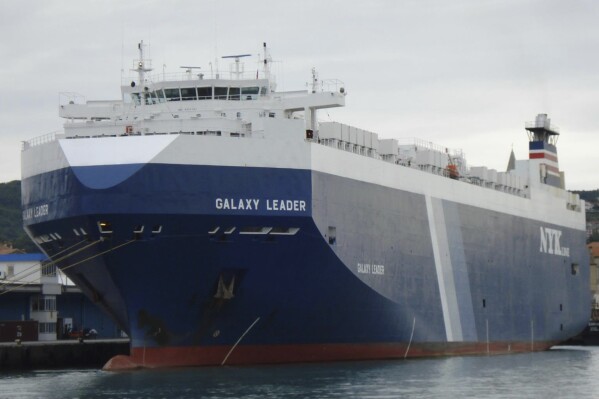 1 of 3 |
The Galaxy Leader is seen at the port of Koper, Slovenia on Sept. 16, 2008. Yemen's Houthi rebels seized the Israeli-linked cargo ship in a crucial Red Sea shipping route on Sunday, Nov. 19, 2023, officials said, taking over two dozen crew members hostage and raising fears that regional tensions heightened over the Israel-Hamas war were playing out on a new maritime front. (AP Photo/Kristijan Bracun)Read More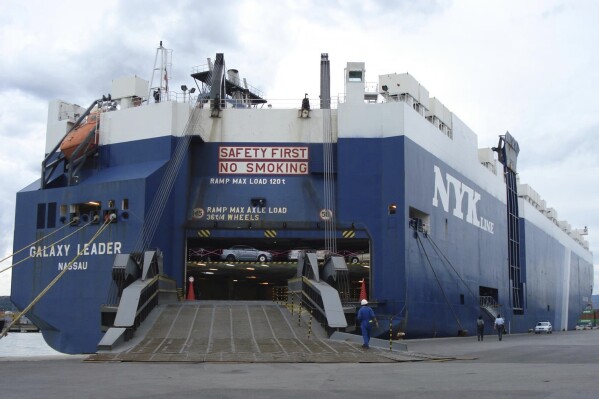 2 of 3 |
The Galaxy Leader is seen at the port of Koper, Slovenia on Sept. 16, 2008. Yemen's Houthi rebels seized the Israeli-linked cargo ship in a crucial Red Sea shipping route on Sunday, Nov. 19, 2023, officials said, taking over two dozen crew members hostage and raising fears that regional tensions heightened over the Israel-Hamas war were playing out on a new maritime front. (AP Photo/Kristijan Bracun)Read More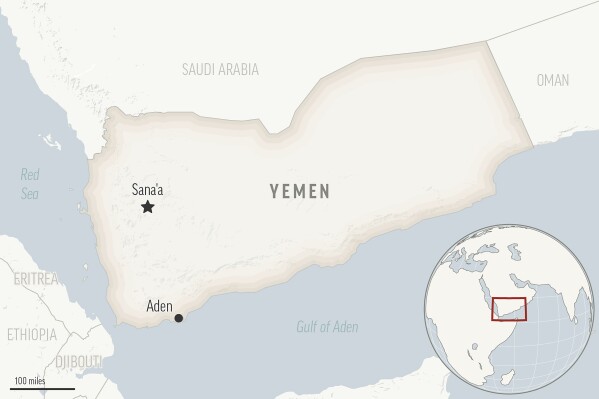 3 of 3 |
This is a locator map for Yemen with its capital, Sanaa. (AP Photo)
BY ISABEL DEBRE AND JON GAMBRELLUpdated 6:22 PM MST, November 19, 2023Share
JERUSALEM (AP) — Yemen's Houthi rebels seized an Israeli-linked cargo ship in a crucial Red Sea shipping route Sunday and took its 25 crew members hostage, officials said, raising fears that regional tensions heightened over the Israel-Hamas war were playing out on a new maritime front.
The Iran-backed Houthi rebels said they hijacked the ship over its connection to Israel and would continue to target ships in international waters that were linked to or owned by Israelis until the end of Israel's campaign against Gaza's Hamas rulers.
"All ships belonging to the Israeli enemy or that deal with it will become legitimate targets," the Houthis said.
ADVERTISEMENT
Mohammed Abdul-Salam, the