DeSantis Camp Hit by Gloom as Aides Worry Race Is Slipping Away
DeSantis Camp Hit by Gloom as Aides Worry Race Is Slipping Away
Story by Nancy Cook •4h
(Bloomberg) — Ron DeSantis promised a reset of his presidential campaign. Many of his campaign staffers are still waiting.
Several aides believe the Republican candidate's bid lacks a coherent strategy and message, according to people familiar with the campaign. The operation is disorganized, with different teams pursuing their own agendas, and little communication between groups, said the people familiar, who requested anonymity to discuss the campaign's inner workings.
Even posting an official message on X, the platform formerly called Twitter, is rife with bureaucracy, according to people briefed on the communications strategy. The governor and his wife, Casey DeSantis, must personally approve many of the messages — a process that can take two days and can slow their ability to respond to campaign developments, they said.
GOP Presidential Candidates Attend Merrimack Fourth of July Parade© Photographer: Mel Musto/Bloomberg
Some at the highest rungs of the campaign leadership consider the operation flawed and worry they are watching the Florida governor's chances of winning the GOP nomination slip away.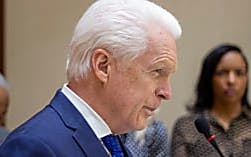 Arizona: New Program Is Giving Solar Panels To Homeowners In These Zip Codes
Heralded as a viable challenger to front runner Donald Trump, DeSantis has slid in the polls, committed a series of missteps, and alarmed donors following his campaign kickoff with his spending and strategy. The candidate promised a reset but his own aides are frustrated and disappointed, and a sense of gloom permeates his Tallahassee headquarters, according to people familiar with the operation.

0
Continue reading
Sponsored Content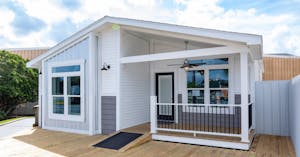 Phoenix: These $300/Month Senior Living Apartments Are Stunning
Tiger Woods Has A Trouble. What happened to the Tiger Woods
MORE FROM BLOOMBERG
'Barbie' Set to Cross $1 Billion in Global Ticket Sales Sunday
Saudi Wealth Fund Takes $15.6 Billion Hit From SoftBank and Tech
TRENDING STORIES
More for You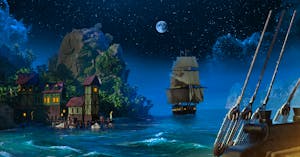 If You Need To Kill Time On Your Computer, This Vintage Game Is A Must-Have. No Install
This Huge Jet Is Only Used By One Celebrity. Can You Guess Who?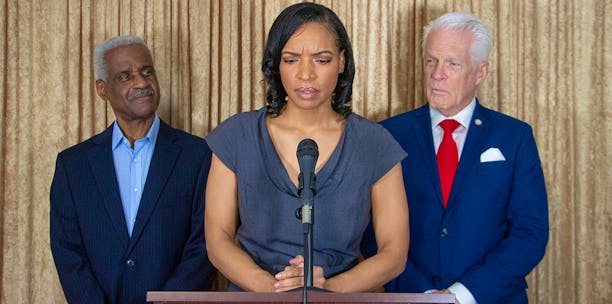 Arizona: New Program Is Giving Solar Panels To Homeowners In These Zip Codes
DeSantis thinks 'the libs' are afraid of him. But it's GOP voters who want him to get lost.
634
143
Opinion

The Associated Press
Vivek Ramaswamy's Hindu faith is front and center in his GOP presidential campaign
128
462
224

Bloomberg
The Most Dangerous Job for Lawyers Is Being on Trump's Legal Team
729
233
189

Alternet
'I'm just gonna stop you': CNN host slams Trump lawyer's claim Biden is behind Trump prosecution
831
463