$1 million worth of pot found on tractor-trailer at border crossing
$1 million worth of pot found on tractor-trailer at border crossing
Mar 14, 2023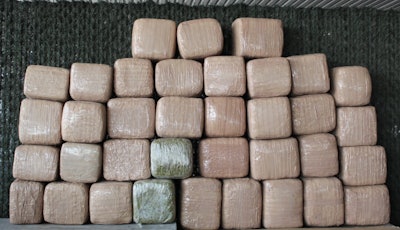 U.S. Customs and Border Protection
Border patrol officers seized over $1 million worth of marijuana found on a tractor-trailer crossing the border from Mexico recently.
A statement from the U.S. Customs and Border Protection said officers assigned to the World Trade Bridge in Laredo, Texas seized the marijuana Thursday, March 9.
A CBP officer referred a 2008 Freightliner tractor-trailer loaded with a shipment of uncoated paperboard for secondary inspection. Following a canine and non-intrusive inspection system examination, CBP officers discovered a total of 454 pounds of alleged marijuana. The narcotics had a street value of $1,015,992.
CBP seized the narcotics. Homeland Security Investigations (HSI) special agents are investigating the seizure.
"Frontline officers at the World Trade Bridge demonstrated exceptional effort in effectively disrupting this drug smuggling attempt," said Port Director Alberto Flores. "Their targeting strategies have helped reduce the flow of illicit drugs into the country."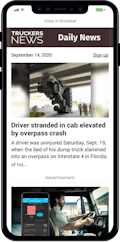 Don't Miss Out
Get the job alerts, industry insights and trending news every truck driver needs to know in the Truckers News newsletter.Email Address *SIGN UP
Comments
Post a CommentYou must be signed in to leave a comment. To sign in or create an account, enter your email address and we'll send you a one-click sign-in link.Email Address *CONTINUE
All Comments (1)
Posted by redadvantage1
Mar 14th, 2023 4:48pm
One million got caught, 5 million got thru. Welcome to Biden's America 😳🙄😎👍
RELATED STORIES