Arizona Sen. Mark Kelly reportedly calls for censoring social media companies to prevent bank run; he denies
Arizona Sen. Mark Kelly reportedly calls for censoring social media companies to prevent bank run; he denies
Senator asked about censoring social media during a meeting with the Federal Reserve, FDIC, Treasury Department, senators and house members, on the bailout of Silicon Valley Bank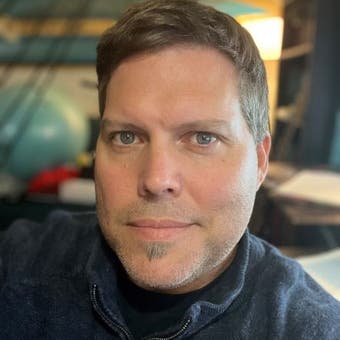 Fox News White House correspondent Peter Doocy has the latest on financial fears following the Silicon Valley Bank collapse on 'Special Report.'
Sen. Mark Kelly, D-Ariz., asked during a meeting about the bailout of Silicon Valley Bank whether social media could be censored to prevent misinformation going out that could lead to a bank run, according to reports.
Michael Shellenberger, an independent journalist who reports on the Twitter files and has contributed to Fox News reported that Kelly asked the Federal Reserve, Treasury Department and Federal Deposit and Insurance Corp (FDIC) about censorship measures during the meeting on Sunday.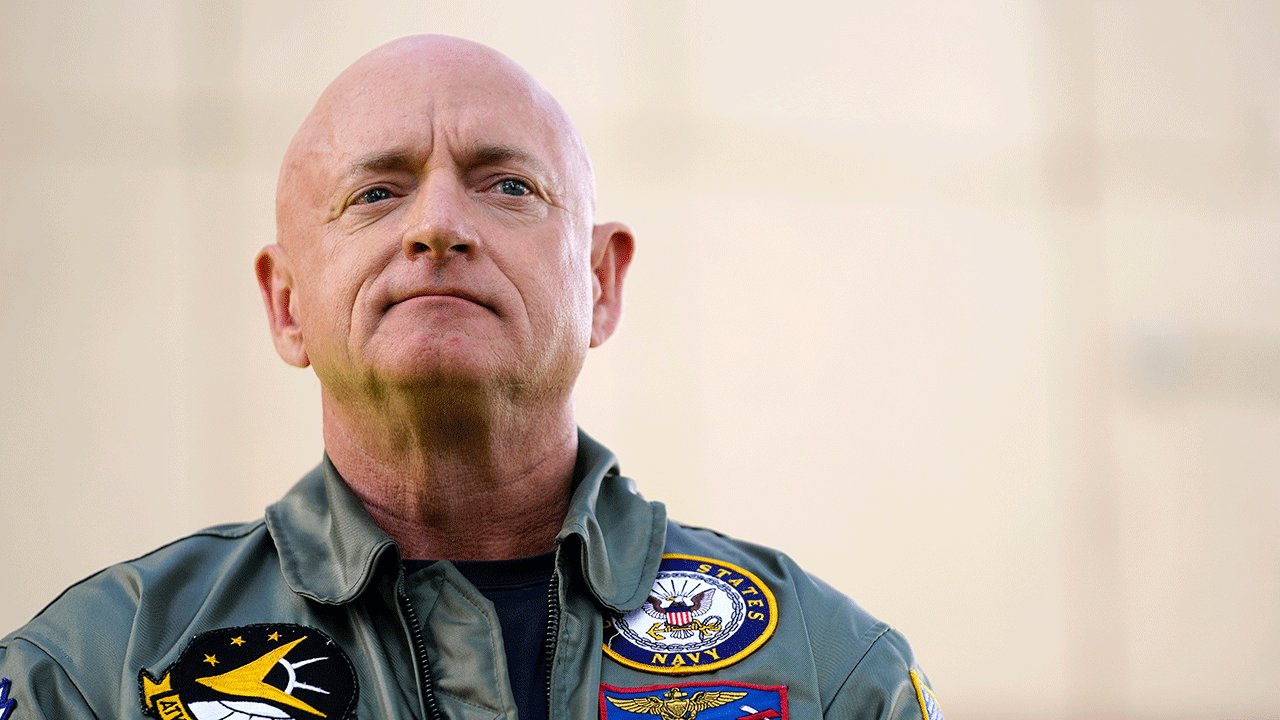 Democratic Arizona Sen. Mark Kelly (AP Photo/Ross D. Franklin)
Republican House members on the call confirmed with Shellenberger's publication, Public on Substack, that a Democratic senator asked about censoring social media companies, including Rep. Thomas Massie, R-KY, though Kelly's name was not specifically noted.
HEAD OF RISK ASSESSMENT AT SILICON VALLEY BANK INVESTED IN LGBTQ PROGRAMS IN MONTHS LEADING UP TO SHUTDOWN
"Just got off a Zoom meeting with Fed, Treasury, FDIC, House and Senate," Massie tweeted on Sunday. "A Democrat Senator essentially asked whether there was a program in place to censor information on social media that could lead to a run on the banks."
After Shellenberger's piece went out on Monday, Massie retweeted the story, saying, "His name."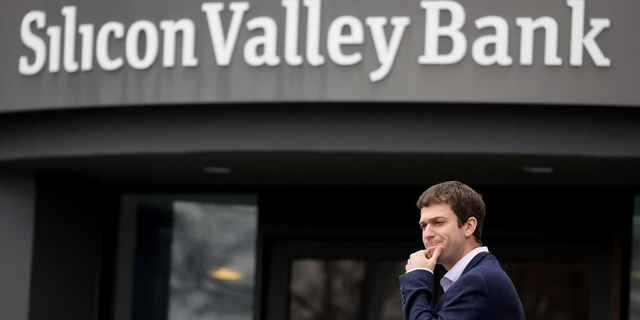 A customer stands outside of a shuttered Silicon Valley Bank (SVB) h