Russia-Ukraine war: List of key events, day 591
Russia-Ukraine war: List of key events, day 591
As the war enters its 591st day, these are the main developments.
Published On 7 Oct 20237 Oct 2023
Here is the situation on Saturday, October 7, 2023.
Fighting
Ukrainian air defence shot down 25 out of 33 attacks drones launched by Russia against at least six regions in Ukraine, including Odesa, Kharkiv, Mykolaiv, Dnipropetrovsk, Cherkasy and Zhytomyr.
Ukrainian President Volodymyr Zelenskyy said Kyiv is preparing to protect its power and heating facilities as Russia will likely target the country's electricity grid as winter approaches.
At least a dozen Russian vessels, including guided missile frigates, landing ships and submarines, have been relocated from the Russian Black Sea Fleet's port of Sevastopol in annexed Crimea to the Novorossiysk Sea Port in the Russian Krasnodar Krai region. The move comes amid increased attacks on the peninsula by Ukrainian missiles, drones and raiding parties.
https://imasdk.googleapis.com/js/core/bridge3.594.0_en.html#goog_806470971Play Video
Video Duration 02 minutes 22 seconds02:22Ukraine's Zelenskyy asks European leaders for more help to fight Russia
Russian Defence Minister Sergei Shoigu called for more Su-34 fighter jets to be produced, describing the planes as "real workhorses" of the country's military.
Russian aircraft blew up two vessels carrying "Ukrainian saboteurs" off the Crimean peninsula, killing 13 commandos, the Defence Ministry in Moscow said.
The International Rescue Committee condemned a Russian missile attack on the village of Hroza in the Kharkiv region that killed 52 Ukrainian civilians on Thursday.
At least two people were killed and 26 others wounded in an early morning attack in a busy residential area in the centre of Kharkiv.
https://imasdk.googleapis.com/js/core/bridge3.594.0_en.html#goog_1287135688Play Video
Video Duration 02 minutes 11 seconds02:11Russian strikes on Ukraine: At least 52 people killed in Kharkiv region
Wagner mercenary force
Putin suggested that the plane crash which killed the head of the Wagner mercenary force, Yevgeny Prigozhin, was caused by the detonation of hand grenades inside the aircraft, and implied that alcohol and drug use may have also been a factor in the explosion.
https://imasdk.googleapis.com/js/core/bridge3.594.0_en.html#goog_1414789989Play Video
Video Duration 07 minutes 08 seconds07:08The Prigozhin plane crash — Putin's revenge? | Start Here
Russian military bloggers quickly poured scorn on Putin's speculation that Prigozhin's plane was downed due to negligence with grenades and intoxication. "So a short summary: The most combat-ready unit in the history of modern Russia was commanded by alcoholics and junkies who, being professional military men, did not know how to handle hand grenades?" one pro-Wagner Telegram channel wrote.
https://imasdk.googleapis.com/js/core/bridge3.594.0_en.html#goog_1112867006Play Video
Video Duration 03 minutes 06 seconds03:06Putin offers 'condolences' after presumed death of Yevgeny Prigozhin
Moldovan President Maia Sandu said that Prigozhin had planned to topple her government earlier in the year as part of a plan to destabilise the former Soviet state. "The information that we have is that it was a plan prepared by [Prigozhin's] team," Sandu told the Financial Times. Sandu also said that she had evidence that Russia was seeking to influence upcoming local elections through bribery.
Regional security
Russia indicated it is moving towards revoking ratification of the Comprehensive Nuclear Test Ban Treaty (CNTBT). Russian lawmaker Vyacheslav Volodin said the country's legislature will consider the need to revoke Russia's ratification of the treaty. "The situation in the world has changed … Washington and Brussels have unleashed a war against our country," he said.
A Russian MiG-31 fighter jet was scrambled to intercept a US Navy P-8A Poseidon patrol plane approaching its airspace over the Norwegian Sea. The Russian Defence Ministry said the US plane turned away from the direction of Russia's borders when the MiG-31 intervened.
Ukraine temporarily shut down its border checkpoint with Romania in the Orlivka region for safety reasons, following a Russian attack overnight that left munitions scattered in the area.
https://imasdk.googleapis.com/js/core/bridge3.594.0_en.html#goog_988746661Play Video
Video Duration 04 minutes 02 seconds04:02Russia targets Odesa port, angering Ukraine and nearby Romania
Military aid
Swedish Defence Minister Pal Jonson said his country will send Ukraine 2.2 billion Swedish crowns ($199.44m) in new military support, consisting mainly of ammunition and spare parts.
Black Sea tension
A Turkish-flagged general cargo ship in the Black Sea en route to Ukraine did not sustain damage when a sea mine detonated. The ship continued sailing to its destination to deliver its cargo following checks for damage.
https://imasdk.googleapis.com/js/core/bridge3.594.0_en.html#goog_1747912968Play Video
Video Duration 02 minutes 38 seconds02:38Trapped container ship affected by the Black Sea blockade finally leaves
Sanctions
A court in Ukraine froze the assets of three Russian businessmen for their alleged support for Russia's war. Assets owned by Mikhail Fridman, Pyotr Aven and Andrey Kosogov have been frozen in Ukraine as the three were considered part of Putin's close circle, the court said.
The US Department of Commerce said it added 42 Chinese companies to a sanctions list for supplying Russian firms linked to Russia's defence sector with US-origin integrated circuits.
Economy
Ukraine's parliament approved an estimated $8.28bn increase in defence spending for the rest of 2023, said Roksolana Pidlasa, the head of the parliamentary budget committee.
Diplomacy
European Union leaders declared support for adding new members to the bloc but warned candidate countries – including Ukraine – that there would be no shortcuts.
https://imasdk.googleapis.com/js/core/bridge3.594.0_en.html#goog_214081037Play Video
Video Duration 28 minutes 00 seconds28:00Is the EU ready to accept Ukraine?
Washington expelled two Russian diplomats in retaliation for Moscow kicking out two US diplomats from Russia last month.
SOURCE: AL JAZEERA AND NEWS AGENCIES
Sign up for Al Jazeera
Week in the Middle East
Catch up on our coverage of the region, all in one place.Sign up
By signing up, you agree to our Privacy Policy
---
LISTEN TO THESE PODCASTS
play
From: The Inside Story PodcastWhat's the significance of Crimea in the Russia-Ukraine war?A Ukrainian missile strike hits Russia's naval headquarters in Crimea. Attacks on the Russian-controlled territory have in…
play
From: The Inside Story PodcastWill Vladimir Putin legitimise the Wagner Group?Will Vladimir Putin legitimise the Wagner Group? The Russian president has ordered a former commander of the mercenary for…
play
From: The TakeWhy Ukraine wants women conscripts for warA new wave of conscription is affecting Ukrainian women, going into effect for women with a medical or pharmaceutical educ…
RELATED
MORE FROM NEWS
MOST READ
javascript:false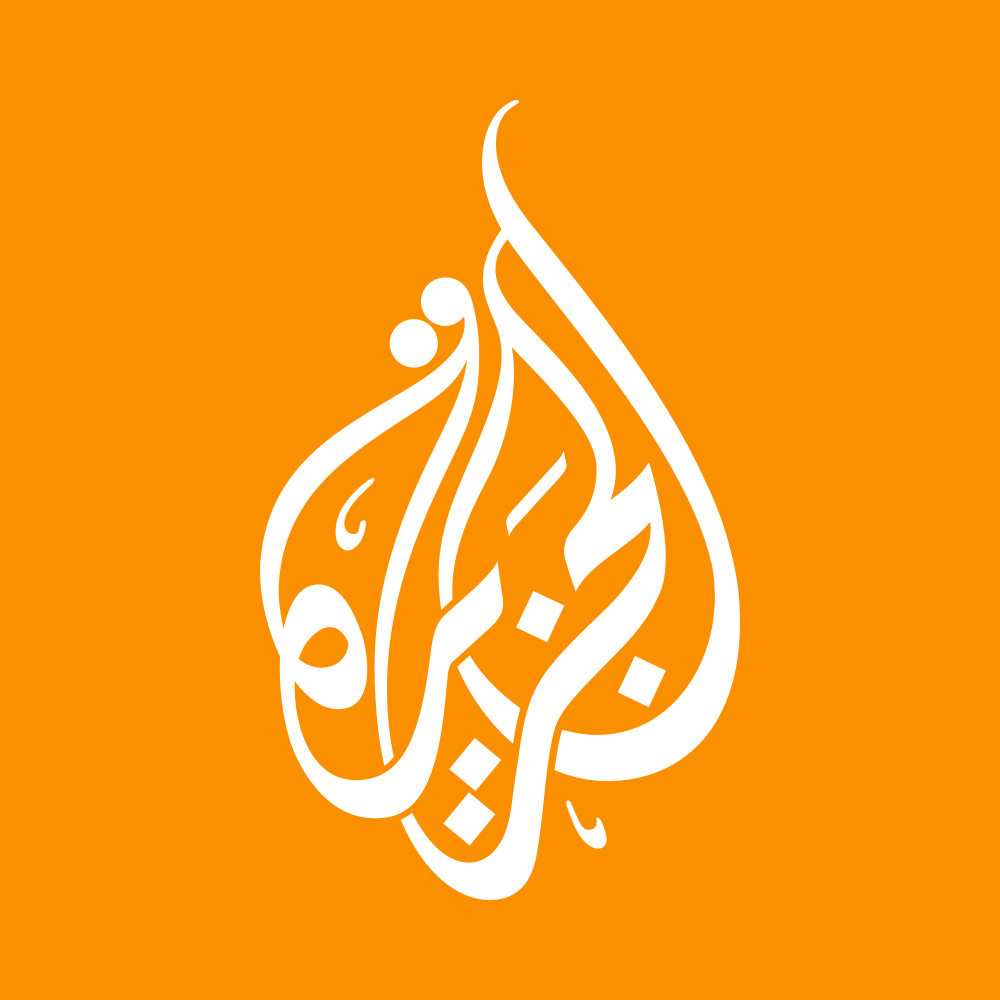 Top Stories
READ MORE
Paul Kagame: Africans can'tpermanently stay in a 'victim' position
About
Connect
Our Channels
Our Network
Follow Al Jazeera English:
© 2023 Al Jazeera Media Network