Pelosi says interim House speaker McHenry has ordered her to vacate her office in the Capitol building
Pelosi says interim House speaker McHenry has ordered her to vacate her office in the Capitol building
By Haley Talbot, CNN
Updated 11:05 AM EDT, Wed October 4, 2023
Video Ad Feedback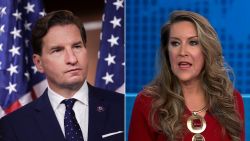 'Unserious': Strategist reacts to Democrat quitting leadership to challenge Biden
01:44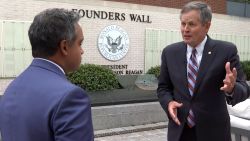 Why top GOP senator believes Trump 'is strengthening' among independents
01:48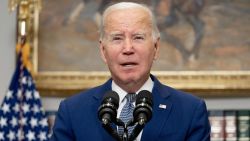 Biden: 'Stop playing games. Get this done'
02:30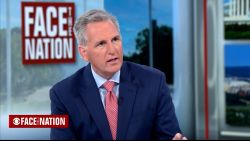 McCarthy to Gaetz: Bring it on
01:06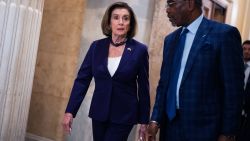 Lawmaker: Pelosi being evicted from office shows dysfunction of GOP
00:53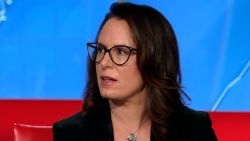 Haberman reveals why she thinks Trump didn't bolster McCarthy ahead of House vote
01:48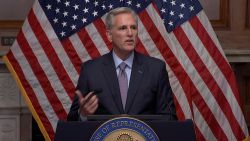 Rep. Kevin McCarthy speaks out after historic loss of House speakership
02:25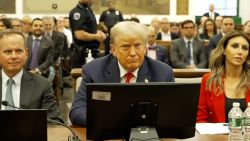 Journalist reveals what Trump's demeanor was like in courtroom
00:54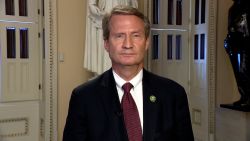 GOP lawmaker says McCarthy mocked faith in conversation before removal
02:07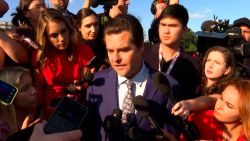 'We are breaking the fever': Gaetz reacts to McCarthy's ousting as speaker
01:10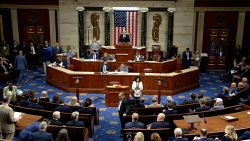 Watch the moment House votes to oust Kevin McCarthy as speaker
01:22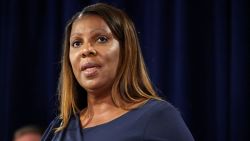 See what New York AG said while running for office about charging Trump
01:46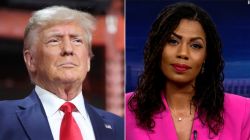 Former 'The Apprentice' contestant speaks out on Trump's New York fraud trial
01:08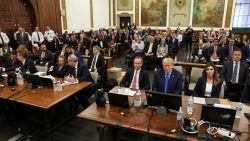 Trump and New York AG sit just feet apart in courtroom. See the moment
00:51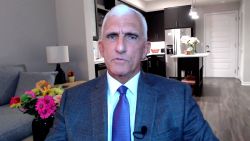 Retired US general warns select few in congress are 'sabotaging' US foreign policy
01:23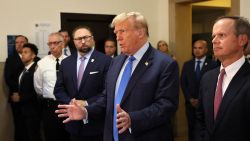 CNN anchor reacts to Trump's courthouse speech prior to NY civil trial
00:57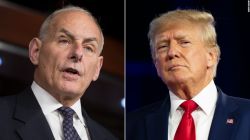 Exclusive: John Kelly gives his harshest criticism yet of Trump
04:42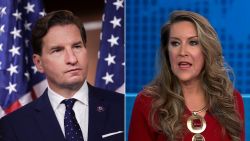 'Unserious': Strategist reacts to Democrat quitting leadership to challenge Biden
01:44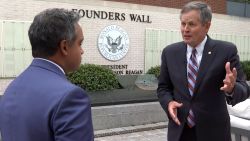 Why top GOP senator believes Trump 'is strengthening' among independents
01:48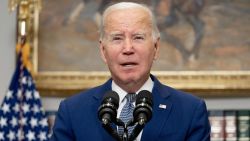 Biden: 'Stop playing games. Get this done'
02:30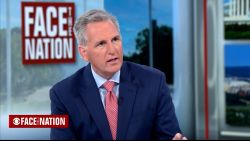 McCarthy to Gaetz: Bring it on
01:06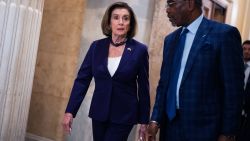 Lawmaker: Pelosi being evicted from office shows dysfunction of GOP
00:53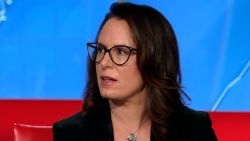 Haberman reveals why she thinks Trump didn't bolster McCarthy ahead of House vote
01:48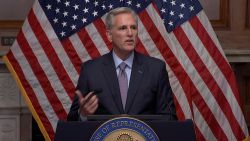 Rep. Kevin McCarthy speaks out after historic loss of House speakership
02:25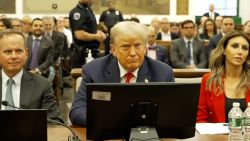 Journalist reveals what Trump's demeanor was like in courtroom
00:54CNN —
Former House Speaker Nancy Pelosi on Tuesday said the newly named interim speaker, GOP Rep. Patrick McHenry of North Carolina, has ordered her to vacate her office in the Capitol building.
She does maintain her regular office in the Cannon House office building.
An email sent from McHenry's office to Pelosi's office just after 6 p.m. Tuesday evening that was viewed by CNN, stated, "Going to reassign h-132 for speaker office use. Please vacate the space tomorrow."
Pelosi said in a statement that she was not in Washington, DC, to immediately move her belongings.
Who is Patrick McHenry, the interim House speaker?
"With all of the important decisions that the new Republican Leadership must address, which we are all eagerly awaiting, one of the first actions taken by the new Speaker Pro Tempore was to order me to immediately vacate my office in the Capitol," the California Democrat said. "Sadly, because I am in California to mourn the loss of and pay tribute to my dear friend Dianne Feinstein, I am unable to retrieve my belongings at this time."
Feinstein, whose three decades in the Senate made her the longest-serving female US senator in history, died last week at age 90 following months of declining health. She will lie in state at San Francisco City Hall on Wednesday ahead of funeral services Thursday.
Video Ad Feedback
A look back on Sen. Dianne Feinstein's legacy
03:36 – Source: CNN
Pelosi added in her statement that the "eviction is a sharp departure from tradition," saying: "As Speaker, I gave former Speaker Hastert a significantly larger suite of offices for as long as he wished."
"Office space doesn't matter to me, but it seems to be important to them," she said. "Now that the new Republican Leadership has settled this important matter, let's hope they get to work on what's truly important for the American people."
CNN has reached out to McHenry for comment.
House Republican leadership also kicked Rep. Steny Hoyer out of his Capitol hideaway office, his office confirmed to CNN on Wednesday.
A Republican aide for the House Administration Committee, which oversees office spaces, told CNN this was not a request made by the committee.
Enter your email to sign up for CNN's "What Matters" Newsletter.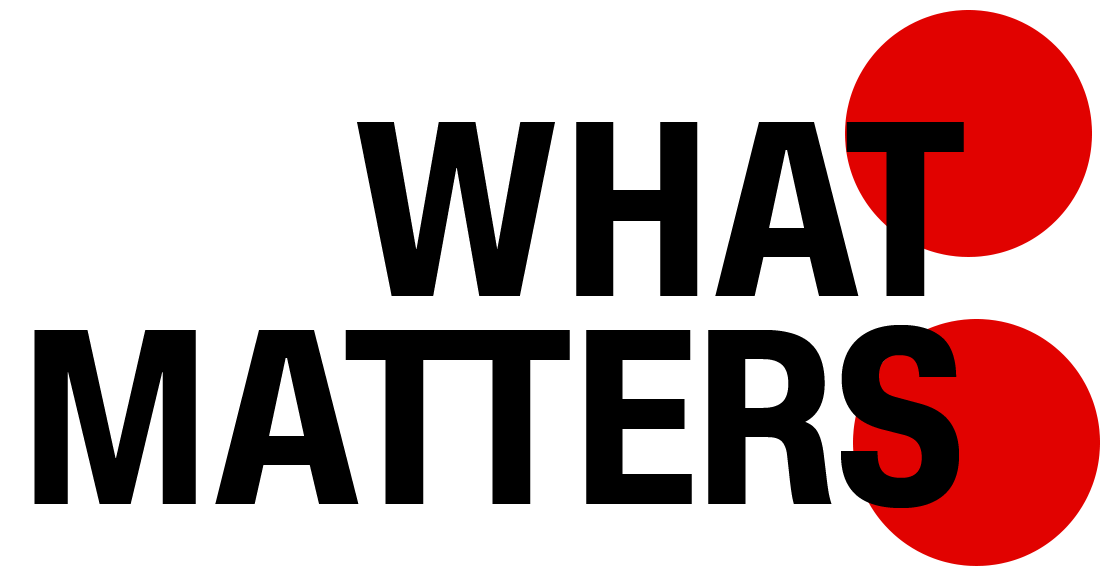 Sign up for CNN's What Matters newsletter
Every day we summarize What Matters and deliver it straight to your inbox.Sign Me UpNo, Thanks
By subscribing you agree to our
As speaker pro tempore, McHenry's official title, the congressman will preside over the vote and selection of the House's next speaker, with the ability to recess the chamber, adjourn it and recognize speaker nominations.
Kevin McCarthy as speaker was required to submit a confidential list to the clerk of people "in the order in which each shall act as Speaker pro tempore in the case of a vacancy," according to House rules. McHenry, a strong ally of McCarthy, was the top name on that list.
This story has been updated with additional information.
RELATED
PAID CONTENT
[Gallery] Wardrobe Mistakes That Actors Regret To This DaySponsored: HeraldWeekly
[Photos] Inside Lauren Boebert's Mansion Where She Lives With Her PartnerSponsored: Sport Pirate
[Photos] Christina Applegate, 51, Lost the Ability to Walk Without A CaneSponsored: Culturess
Vanguard vs. Fidelity vs. SchwabSponsored: SmartAsset
[Pics] Kurt And Goldie Are Struggling To Sell Their HomeSponsored: MDRNToday
[Gallery] 17 Disturbing Facts About 'Ferris Bueller's Day Off'Sponsored: HeraldWeekly
[Photos] The Most Indecent Photos From The SubwaySponsored: Wordsa
[Gallery] Cameras Captured These Shoppers Dressed Like ThatSponsored: HeraldWeekly
[Photos] Kellyanne Conway's Partner Might Look Familiar to YouTry Not To Choke, When You See Her New WifeSponsored: Will I Be Happy
At 28, This Is Where Parker Schnabel Lives With His PartnerSponsored: Investing Magazine
[Photos] Lauren Boebert Takes Us Inside Her Mansion She Calls HomeLauren Boebert Posted Raunchy Photos Inside Her MansionSponsored: Reporter Center
The Price of Private Jet Rentals in Phoenix in 2023 Might Surprise YouSponsored: Private Jet Offers|Search Ads
It's No Big Secret Why Vince Vaughn Isn't Around AnymoreSponsored: Investing Magazine
[Photos] People Who Wore The Wrong T-Shirt At The Right TimeThis T-Shirts Fails Photos Only For Adult EyesSponsored: Today's NYC
Can Seniors Get Dental Implants Paid For By Medicare?The Actual Cost Of Dental Implants May Surprise YouSponsored: Dental Implant | Medicare
[Photos] The One Co-Star Alan Alda Couldn't Stand On MASHSponsored: Culturess
[Photos] Flight Attendants Say Not To Wear Shorts When Traveling For This ReasonSponsored: Street Insider
Sponsored
about:blank
00:14 / 00:15
Recommended for you
SponsoredIf You Need To Kill Time On Your Computer, This Vintage Game Is A Must-Have. No InstallForge Of Empires
SponsoredWhat We Know About Lockheed Martin's Mysterious C-72Street Insider
SponsoredWhat A Walk-In Tub Should Cost If You Have MedicareSeniors With Old And Unusable Bath Tubs are getting a treat this month.Smart Lifestyle Trends
SponsoredTake The ASVAB Practice Test To See If You Are Ready For The Test.SmartConsumerInsider
Sponsored[Pics] She Made Everyone Uncomfortable On The BeachStreet Insider
SponsoredVet Says This Is The Safest Way To Help Clean Your Dog's Teeth (And It Only Takes Seconds)According to one of America's top veterinary experts — some of today's most trusted doggy dental products may actually do more harm than good.Dr. Marty
MORE FROM CNN
We tested 9 of the most popular suitcases for weeks and found 1 clear winner
2030 men's FIFA World Cup to be hosted in six countries across three continents to mark 100-year anniversary of first edition
Ad Feedback
NEWS & BUZZ
We tried the $30 Amazon nightgown dress — this is what we thought
Keanu Reeves' girlfriend Alexandra Grant calls him an 'inspiration'
Ad Feedback
RECOMMENDED FOR YOU
Ad Feedback
Search
---
FOLLOW CNN POLITICS
Log In
---
Terms of UsePrivacy PolicyCookie SettingsAd ChoicesAccessibility & CCAboutNewslettersTranscripts
© 2023 Cable News Network. A Warner Bros. Discovery Company. All Rights Reserved.
CNN Sans ™ & © 2016 Cable News Network.