Jack Smith Demands Trump Gag Order Citing Attacks On Judge And Witnesses In Cases Against Him
Jack Smith Demands Trump Gag Order Citing Attacks On Judge And Witnesses In Cases Against Him
Tommy ChristopherSep 30th, 2023, 9:01 am
https://platform.twitter.com/widgets/tweet_button.2b2d73daf636805223fb11d48f3e94f7.en.html#dnt=false&id=twitter-widget-0&lang=en&original_referer=https%3A%2F%2Fwww.mediaite.com%2Fnews%2Fjust-in-jack-smith-demands-trump-gag-order-citing-attacks-on-judge-and-witnesses-in-cases-against-him%2F&size=m&text=Jack%20Smith%20Demands%20Trump%20Gag%20Order%20Citing%20Attacks%20On%20Judge%20And%20Witnesses%20In%20Cases%20Against%20Him&time=1696172844600&type=share&url=https%3A%2F%2Fmediaite.com%2Fa%2Fsnkqf&via=mediaite
https://www.facebook.com/plugins/share_button.php?app_id=&channel=https%3A%2F%2Fstaticxx.facebook.com%2Fx%2Fconnect%2Fxd_arbiter%2F%3Fversion%3D46%23cb%3Dfbe48949a77b38%26domain%3Dwww.mediaite.com%26is_canvas%3Dfalse%26origin%3Dhttps%253A%252F%252Fwww.mediaite.com%252Ff16e811233dcff4%26relation%3Dparent.parent&container_width=67&href=https%3A%2F%2Fwww.mediaite.com%2Fnews%2Fjust-in-jack-smith-demands-trump-gag-order-citing-attacks-on-judge-and-witnesses-in-cases-against-him%2F&layout=button&locale=en_US&sdk=joey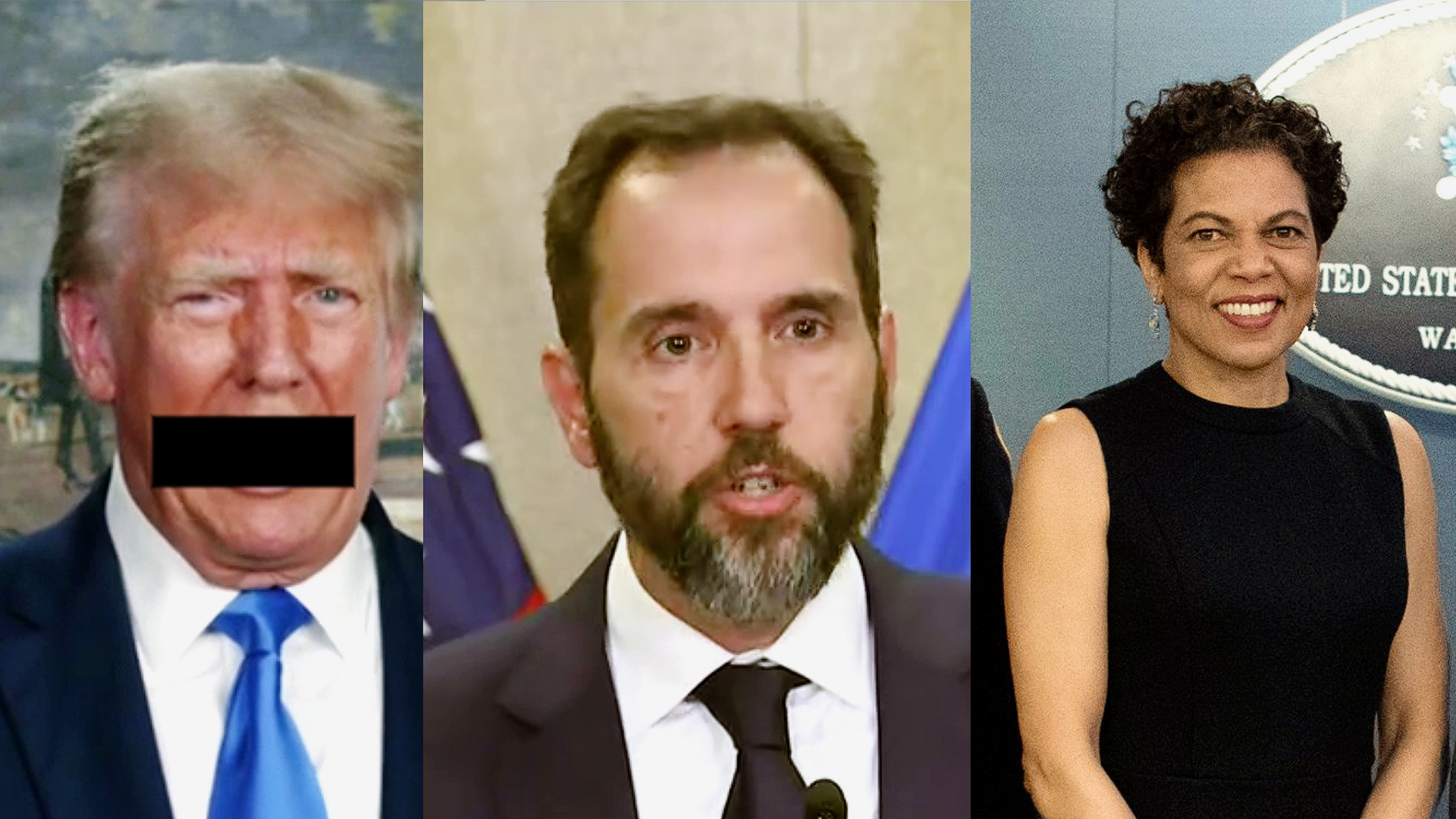 Special Counsel Jack Smith submitted a new filing in support of his proposed gag order against ex-President Donald Trump citing his rant about executing Gen. Mark Milley and his attacks on people like the judge in the case, Federal District Judge Tanya Chutkan.
Two weeks ago, Smith's team filed a motion for a limited gag order, but late Friday, a new motion in support of that proposed order responded to opposition from Trump attorneys and cited a raft of more recent events to underscore the urgency — including his now-infamous remarks about General Mark Milley.
"The Government's proposed order restricting the parties' statements under Local Criminal Rule 57.7(c) is necessary and appropriate to protect the due administration of justice in this case. The defendant's opposition to it is based on several faulty premises: that the defendant need not face even the most limited imposition in order to protect the public interest in the due administration of justice; that the legal standard for imposing reasonable restrictions on extrajudicial statements in a criminal case is higher than it actually is; that the defendant's statements to date have not been intimidating or prejudicial; and that the proposed order would impose sweeping restrictions that it plainly would not. In fact, the proposed order readily meets the relevant legal standard set forth below," the filing reads.
Among the events cited were the Milley remark, as well as attacks on the judge and other principles in the cases against Trump:
On September 5, shortly before the Government filed its motion, the defendant posted an article on the social media platform Truth Social, on which the defendant has more than 6 million followers, making claims about the Court with the sarcastic caption, "Oh, I'm sure she will be very fair" and an article circulating a false accusation against a Special Counsel's Office prosecutor with the caption, "Really corrupt!"

• On September 6, on Truth Social, the defendant issued two posts attacking the former Vice President, a witness identified in the indictment, in relation to this case, saying that he had seen the Vice President "make up stories about me, which are absolutely false," and that the witness had gone to the "Dark Side";

• In an interview aired on NBC's Meet the Press on September 17,5 the defendant answered questions for more than an hour, and said, among other things:

o That the Georgia Secretary of State, a witness identified in the indictment, recently said things that he had not, including that the defendant "didn't do anything wrong" during a phone call constituting an overt act in the indictment;

o That another witness identified in the indictment, the former Attorney General, "didn't do his job" during the charged conspiracy because he was afraid of being impeached;

On September 22, on Truth Social, the defendant falsely claimed that the retiring Chairman of the Joint Chiefs of Staff, a witness cited in the indictment, had committed treason and suggested that he should be executed:

(screenshot)
"The defendant's baseless attacks on the Court and two individual prosecutors not only could subject them to threats—it also could cause potential jurors to develop views about the propriety of the prosecution, an improper consideration for a juror prior to trial," the filing says.
Smith added:
Likewise, the defendant's continuing public statements about witnesses are substantially likely to materially prejudice a fair trial. In his opposition, the defendant makes light of some of his previous attacks on witnesses—some of whom are federal and state government figures in their own right—by stating that such witnesses do not "sh[y] away from a hearty public debate with [the defendant]" and were not intimidated by the defendant, or by implying that government officials somehow have asked for his attacks because they "have made politics, for all its discord and discourse, a large part of their lives." ECF No. 60 at n.7.

Even assuming that certain witnesses are not intimidated by the defendant's statements, other witnesses see and may be affected by what the defendant does to those who are called to testify in this case. And regardless of whether certain witnesses are intimidated by the defendant's extrajudicial statements, the defendant should not be permitted to attack or bolster the credibility of any witness in a manner that could influence prospective jurors.
Smith concluded by saying "Through both of its proposed orders, the Government seeks appropriate processes for protecting the jury pool in this case and the integrity of this proceeding. The Court should grant the Government's motion and enter them."
Have a tip we should know? tips@mediaite.com
FILED UNDER:
Donald TrumpGag OrderJack SmithMark MilleyTanya ChutkanTrump Indicted

ADVERTISEMENT
Millions Of Ukrainians Need Food Assistance [Give Today]Severe Shortages Of Food And Drinking Water. Empty Grocery Shelves. Ukrainians Need Help.World Food Program USA|
Winner of 7 Wealth Management Industry AwardsThe Black Diamond® Wealth Platform is an award-winning, cloud-native solution designed to meet the complete business needs of financial advisors and their clients. Since 2022, the platform has received 7 industry awards.Black Diamond Wealth Platform | SS&C Advent|
Never Clean Your Gutters Again (Affordable Gutter Guard Solution)Find out how these affordable gutter guards make gutter maintenance a breeze for homeowners everywhere.Gutter Solutions|
Build Your Credit Score With a Smarter Card. Learn More.Whether you need to start building your credit history or want a second chance to work on your score, these cards could help. Reach your goals with cards offering solid rewards, no annual fee, or no/low security deposit.NerdWallet|
Can You Defer Taxes With Delaware Statutory Trusts?There's more to Delaware Statutory Trusts than the ability to defer capital gains taxes. Read the facts here (you may be surprised).Kay Properties and Investments|
$100K-$450K Settlements Announced for Camp Lejeune ClaimsThose with certain cancers, Parkinson's, kidney disease or scleroderma may be eligible. Payouts will vary based on condition and amount of time spent at Camp Lejeune.Camp Lejeune Justice|
Crush Credit Card Debt. Get Personal Loan Offers Up to $50,000MoneyLion|
Affordable MBA Degrees For Working Professionals (Flexible & Self-Paced)Top MBA Programs|
Plastic Surgeon Develops Home Remedy to Help Get Rid of Wrinkles on Contact Watch LA Plastic Surgeon's free presentation on how to visibly fill in wrinkles at home without stepping foot in the clinic. Beverly Hills MD|
The Alarming Reality: A Home Invasion Every 30 Seconds in the USDon't become a statistic. Secure your home with our easy-to-install, affordable system.Vivint|
Atopic Dermatitis Is Silent But Deadly – Know the SignsPerform a simple search on the next page to see what AD signs to look foractivebeat|
A card so good, our experts signed up personallyCardholders can secure $1,306 from this card with no annual fee. That's from the first-year bonus and premium cash back alone! Read full review >>The Motley Fool|
JFrog as a DevOps PlatformDiscover the new standard in DevOps solutions to streamline your Software Development Lifecycle like never before.JFrog|
Doctors' Picks: Top 10 Most Accurate Blood Pressure Monitors of 2023Accuracy affirmed: researchers unveil their top blood pressure monitor picks after exhaustive testing of 2023's popular modelsDocReviews|
Is Your Cloud Spend Aligned to Business Priorities?Custom Content from WSJ | Amazon Web Services|
Previous PostNext PostLOAD COMMENTS
TIPS
Have a tip or story idea? Email us. Or to keep it anonymous, click here.
MOST POPULAR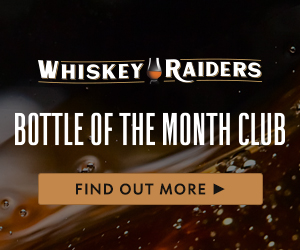 You May Like
Millions Of Ukrainians Need Food Assistance [Give Today]World Food Program USA
Winner of 7 Wealth Management Industry AwardsBlack Diamond Wealth Platform | SS&C AdventLearn More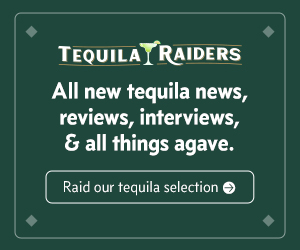 YOU MAY ALSO LIKE:
© 2023 Mediaite, LLC
javascript:void(0)