Union Pacific 2nd railroad to drop push for one-person crews
Union Pacific 2nd railroad to drop push for one-person crews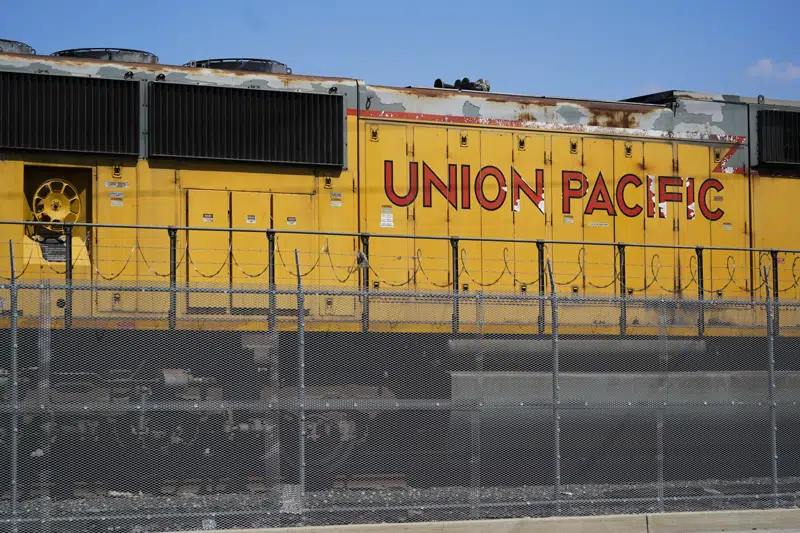 1 of 2
FILE – A Union Pacific train engine sits in a rail yard on Wednesday, Sept. 14, 2022, in Commerce, Calif. Union Pacific said Saturday, March 25, 2023, that the company has backed away from the industry's longstanding push to cut train crews down to one person as lawmakers and regulators increasingly focus on rail safety following last month's fiery derailment in Ohio. (AP Photo/Ashley Landis, File)
OMAHA, Neb. (AP) — Union Pacific has become the second major freight railroad in the past week to back away from the industry's longstanding push to cut train crews down to one person as lawmakers and regulators increasingly focus on rail safety following last month's fiery derailment in Ohio.
The Omaha, Nebraska-based railroad said in a statement Saturday that it had reached an agreement with the union that represents conductors to drop its proposal to take those workers out of the cabs of locomotives just months after it was pressing to test out the idea of stationing conductors in trucks in parts of its 23-state network. Norfolk Southern made a similar announcement several days earlier.
The Feb. 3 derailment of a Norfolk Southern train that forced the evacuation of roughly half the town of East Palestine near the Ohio-Pennsylvania border after officials released and burned toxic chemicals is what sparked the renewed interest in railroad safety. A bipartisan bill that's gaining support in Congress would require railroads to maintain two-person crews and make several other changes designed to reduce the chances of future derailments. And regulators, who are also pushing railroads to make reforms, were already considering a rule that would require two-person crews.