FMCSA's chief counsel sworn in as its latest deputy administrator
FMCSA's chief counsel sworn in as its latest deputy administrator
Feb 27, 2023
Updated Feb 28, 2023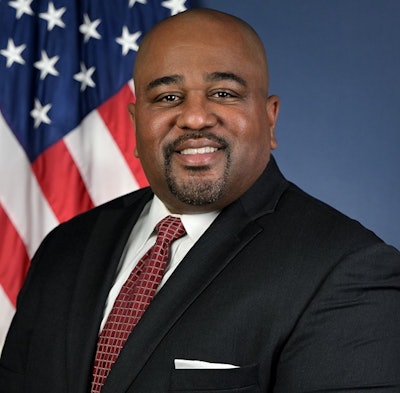 Earl Adams, Jr.
FMCSA
Earl Adams, Jr. was sworn in as Deputy Administrator of the Federal Motor Carrier Safety Administration on Monday, Feb. 27.
Adams has served as FMCSA's Chief Counsel since July 2021. He takes over the role previously held by Robin Hutcheson, who was officially confirmed as FMCSA's Administrator Sept. 22, 2022.
As deputy administrator, Adams will join Administrator Hutcheson to lead the agency and will oversee a portfolio of initiatives across the agency's various program offices that supports FMCSA's mission, according to a statement from the agency.
"Earl is a mission-driven leader and thinker who embodies the values of our agency and the entire Department of Transportation," said Administrator Hutcheson in a statement from the agency. "His vast experience, intellect, and people skills are exactly what the role of Deputy Administrator calls for. I look forward to continuing to work with Earl on policies, initiatives, data-based strategies to prevent crashes, improve safety outcomes on our roadways, and ultimately achieve our goal of zero fatalities."
In his role as chief counsel, Adams was responsible for legal policy on all aspects of agency programs and activities including the development, issuance, interpretation, enforcement, and defense of FMCSA regulations before state and federal courts. He also provided executive oversight for FMCSA's technology and innovation portfolio, including rulemaking on autonomous vehicles.
Before joining FMCSA, Adams worked in the private sector with several law firms, and most recently as a litigation partner with a national law firm, where he also served as the managing partner of the firm's Washington, DC office.
He earned his Juris Doctor degree from Boston College Law School, a Master of Public Administration from the Harvard Kennedy School, and a Bachelor of Arts in Psychology from Morehouse College.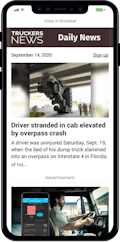 Don't Miss Out
Get the job alerts, industry insights and trending news every truck driver needs to know in the Truckers News newsletter.Email Address *SIGN UP
Comments
Post a CommentYou must be signed in to leave a comment. To sign in or create an account, enter your email address and we'll send you a one-click sign-in link.Email Address *CONTINUE
This article hasn't received any comments yet. Want to start the conversation?
RELATED STORIES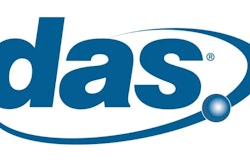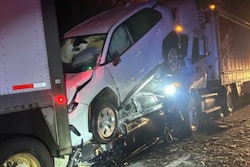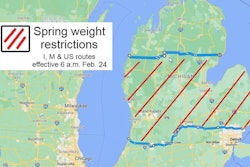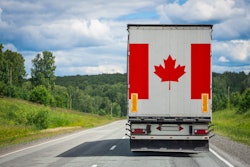 TOP STORIES