Ohio residents erupt at town hall: 'Where's Pete Buttigieg?'
Ohio residents erupt at town hall: 'Where's Pete Buttigieg?'
EPA Administrator Michael Regan is visiting East Palestine following the derailment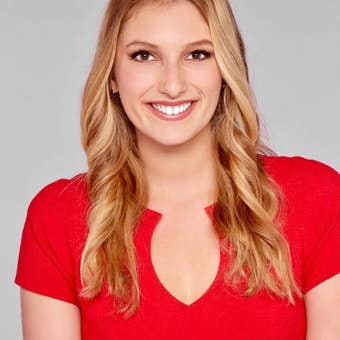 Angry East Palestine, Ohio residents gathered for a town hall Wednesday, with one attendee asking the mayor, "Where's Pete Buttigieg?" (WOIO)
Voicing their concerns at a town hall on Wednesday night, Ohio residents impacted by this month's toxic train derailment asked where Transportation Secretary Pete Buttigieg was.
"Where's Pete Buttigieg? Where's he at?" one man asked Mayor Trent Conaway.
"I don't know. Your guess is as good as me," the mayor replied.
He told attendees that Tuesday was the first time he had "heard anything from the White House."
OHIO TRAIN DERAILMENT: OFFICIALS INSIST EAST PALESTINE IS SAFE BUT RESIDENTS AREN'T BUYING IT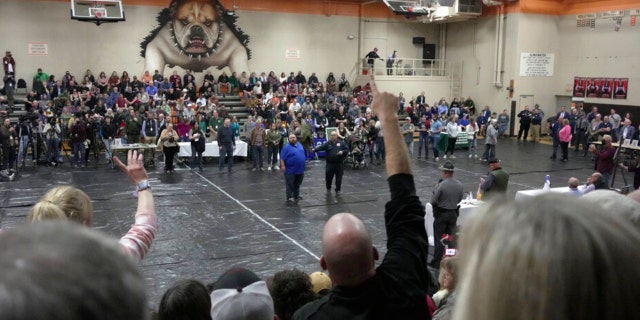 A man raises his hand with a question for East Palestine, Ohio, Mayor Trent Conaway, center, during a town hall meeting at East Palestine High School in East Palestine, Ohio, Wednesday, Feb. 15, 2023. (AP Photo/Gene J. Puskar)
In a Wednesday letter to Buttigieg, Republican Sens. Marco Rubio and J.D. Vance wrote to request information from his department regarding oversight of the freight train system and other concerns. The senators gave the secretary 30 days to respond.
Buttigieg had tweeted on Tuesday that the department was "constrained by law on some areas of rail regulation (like the braking rule withdrawn by the Trump administration in 2018 because of a law passed by Congress in 2015), but we are using the powers we do have to keep people safe."