Lieberman ends Democratic campaign for Arizona governor
Lieberman ends Democratic campaign for Arizona governor
By JONATHAN J. COOPERtoday
PHOENIX (AP) — Democrat Aaron Lieberman ended his campaign for Arizona governor Friday, saying there's no viable path to victory.
Lieberman, a former state lawmaker from Paradise Valley, struggled to gain traction against the Democratic front-runner, Secretary of State Katie Hobbs, who has built a national profile as a staunch defender of Arizona's election.
"It is clear to me that there's just not a realistic path forward in this race this year, and I owe it to all the people who have so generously supported our campaign to be honest with them about what the path ahead would look like," Lieberman said in a statement.
He thanked his supporters and said electing a Democratic governor "will be a top priority of mine over the next few months."
Lieberman founded two organizations focused on early childhood education before being elected to the Legislature in 2018. He's developed a reputation as a moderate during two terms in the House. He resigned last year to focus on his campaign for governor.
ADVERTISEMENT
In an announcement video released last summer, Lieberman presented himself as an entrepreneur and pragmatic problem solver.
"When we turn the page on this pandemic, let's turn the page on our politics too," Lieberman said in the video.
Recount begins in Pennsylvania's GOP primary for SenateProgressive ousts Biden-backed Schrader in Oregon primaryWisconsin's Evers prays GOP investigator not named to panelRepublicans kept off Michigan ballot turn to the courts
More recently, he tried to jumpstart his campaign with a television ad proclaiming, "right now, Arizona's politics are a dumpster fire."
Through the end of March, Lieberman reported raising just over $1.4 million for his campaign, trailing both Hobbs and the other Democrat in the race, former Nogales Mayor and Obama administration border official Marco Lopez.
Hobbs and Lopez both thanked Lieberman for his contributions to the race.
"I look forward to the fight ahead 一 as we all come together and stand up to those who are threatening our basic freedoms in Arizona," Hobbs wrote on Twitter.
Lopez said running for office is "incredibly courageous."
"Aaron has been adamant that we need a governor who puts education and our working families first; one who's not afraid to speak directly to the voters and speak out against hate and discrimination," Lopez said in a statement.
ADVERTISEMENT
You May Like
Only 80s Babies Can Get A Perfect Score On This Tough 90s QuizPromoted: WarpedSpeed
These Unique Bed Frames Take Sleep To The Next LevelPromoted: Amazing Furniture SalesShop Now
Waddell – Full Mouth Dental Implants (See Prices)Promoted: Dental Implants | Search AdsClick Here
The Best Men's Shoes Are Taking Waddell By StormPromoted: Hsweetgirl.comShop Now
ADVERTISEMENT
PAID FOR BY ELECTRIC-SAVER.COM
1 Simple Trick That Cuts People's Electric Bill by Up To 90%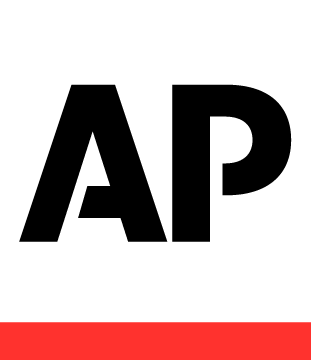 Top Articlesby The Associated Press
Algerian dissidents: Victims of crackdown,or outlaws?
javascript:false
Probe OK'd of Arizona senator's comments on Buffalo shootingPHOENIX (AP) — The Arizona Senate's ethics committee voted Wednesday to formally investigate a Republican lawmaker's online comments that appeared to blame the federal government for the recent massacre at a supermarket in Buffalo, New York.May 25, 2022
Ad Content
What's With the Surge in Mortgage Rates?Promoted: NerdWallet
The genius shopping trick every Amazon Prime Member should knowPromoted: Capital One Shopping
Nerdwallet's House Affordability CalculatorPromoted: NerdWallet
CI Private WealthPromoted: CI Private Wealth
Ted Cruz hasn't posted identical tweets after 12 mass shootingsCLAIM:yesterday
'Trump is in the past': Mounting losses show limits of powerWOODSTOCK, Ga. (AP) — Donald TrumpMay 25, 2022
Ad Content
Empty Las Vegas Suites With Balcony JacuzzisPromoted: Las Vegas Deals | sponsored searches
Nearly A Quarter Of Worldwide Carbon Emissions From Energy Come From Transportation.Promoted: InsiderLearn More
This Realistic Star Trek Game Is Making A Lots Of Waves In the City!Promoted: Star Trek Fleet CommandPlay Now
Texas bar seeks to punish AG Ken Paxton for election lawsuitDALLAS (AP) — The State Bar of Texas sued Wednesday to punish state Attorney General Ken Paxton for his failed efforts to overturn the 2020 presidential election based on bogus claims of fraud, raising a new legal danger for the Republican the day after he secured his party's nomination for a third May 25, 2022
Progressive ousts Biden-backed Schrader in Oregon primaryPORTLAND, Ore. (AP) — Seven-term U.S. Rep. Kurt Schrader, a centrist who was endorsed by President Joe Biden, has been ousted in the Democratic primary in Oregon by progressive challenger Jamie McLeod-Skinner after results were delayed more than a week by a ballot-printing issue.yesterday
AP NEWS
Cookie Settings
DOWNLOAD AP NEWS
Connect with the definitive source for global and local news
MORE FROM AP
FOLLOW AP
THE ASSOCIATED PRESS
All contents © copyright 2022 The Associated Press. All rights reserved.https://secure-assets.rubiconproject.com/utils/xapi/multi-sync.html?p=19564_2&endpoint=us-easthttps://secure-assets.rubiconproject.com/utils/xapi/multi-sync.html?p=19564_2&endpoint=us-east
javascript:void(0)