Mexico pledges to set up checkpoints to 'dissuade' migrants from hopping freight trains to US border
Mexico pledges to set up checkpoints to 'dissuade' migrants from hopping freight trains to US border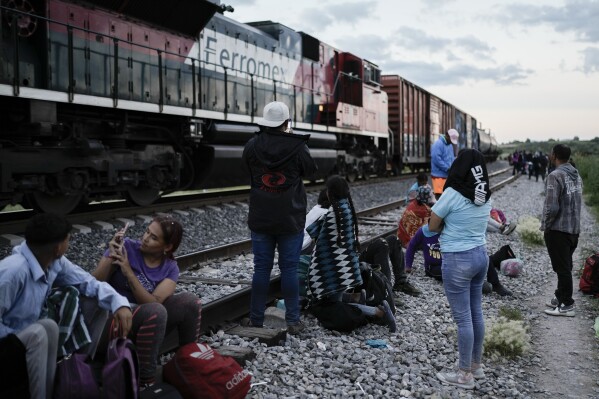 1 of 4 |
Migrants watch a train go past as they wait along the train tracks hoping to board a freight train heading north, in Huehuetoca, Mexico, Sept. 19, 2023. Ferromex, Mexico's largest railroad company announced that it was suspending operations of its cargo trains due to the massive number of migrants that are illegally hitching a ride on its trains moving north towards the U.S. border. (AP Photo/Eduardo Verdugo)Read More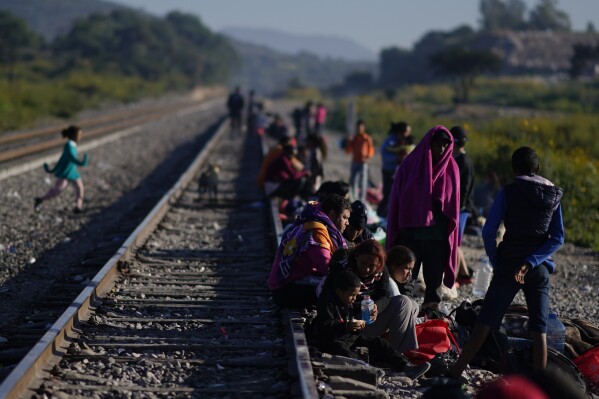 2 of 4 |
Migrants wait along the rail lines in hopes of boarding a freight train heading north in Huehuetoca, Mexico, Wednesday, Sept. 20, 2023. (AP Photo/Eduardo Verdugo)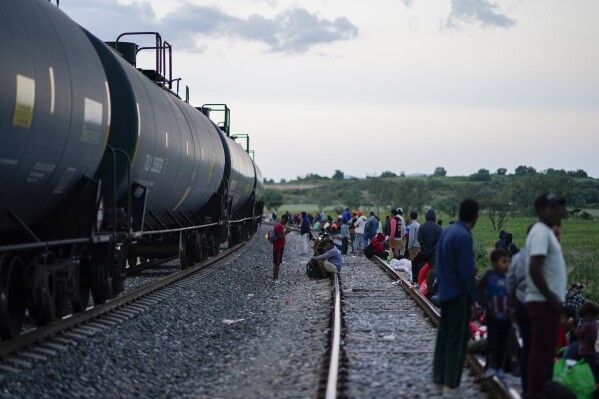 3 of 4 |
Migrants watch a train go past as they wait along the train tracks hoping to board a freight train heading north, in Huehuetoca, Mexico, Sept. 19, 2023. Ferromex, Mexico's largest railroad company announced that it was suspending operations of its cargo trains due to the massive number of migrants that are illegally hitching a ride on its trains moving north towards the U.S. border. (AP Photo/Eduardo Verdugo)Read More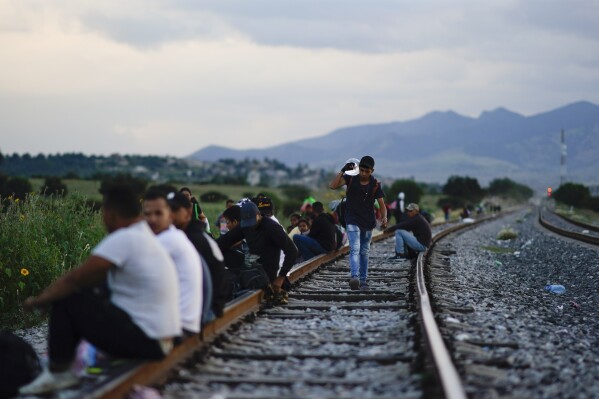 4 of 4 |
Migrants wait along a rail line hoping to board a freight train heading north, in Huehuetoca, Mexico, Sept. 19, 2023. Ferromex, Mexico's largest railroad company announced that it was suspending operations of its cargo trains due to the massive number of migrants that are illegally hitching a ride on its trains moving north towards the U.S. border. (AP Photo/Eduardo Verdugo)Read MoreUpdated 7:49 PM MST, September 22, 2023Share
MEXICO CITY (AP) — Mexican officials pledged Friday to set up checkpoints to "dissuade" migrants from hopping freight trains to the U.S. border.
The announcement came Friday at a meeting that Mexican security and immigration officials had with a representative of U.S. Customs and Border Protection in the border city of Ciudad Juarez.
So many migrants are climbing aboard trains that Mexico's largest railway company said earlier this week it was suspending 60 freight train runs because of safety concerns, citing a series of injuries and deaths.
ADVERTISEMENT
Mexico's National Immigration Institute did not say where the checkpoints would be established or how migrants would be dissuaded or detained. In 2014, Mexican authorities briefly took to stopping trains to pull migrants off, but it was unclear if the government was planning to resume the raids.
OTHER NEWS