Much of historic Lahaina town believed destroyed as huge wildfire sends people fleeing into water
Much of historic Lahaina town believed destroyed as huge wildfire sends people fleeing into water
Default Mono Sans Mono Serif Sans Serif Comic Fancy Small CapsDefault X-Small Small Medium Large X-Large XX-LargeDefault Outline Dark Outline Light Outline Dark Bold Outline Light Bold Shadow Dark Shadow Light Shadow Dark Bold Shadow Light BoldDefault Black Silver Gray White Maroon Red Purple Fuchsia Green Lime Olive Yellow Navy Blue Teal Aqua OrangeDefault 100% 75% 50% 25% 0%Default Black Silver Gray White Maroon Red Purple Fuchsia Green Lime Olive Yellow Navy Blue Teal Aqua OrangeDefault 100% 75% 50% 25% 0%
Officials say communications with West Maui are proving to be difficult and 911 is unavailable. For emergencies, the public is urged to text 2-911.
By HNN Staff
Published: Aug. 8, 2023 at 11:11 PM MST|Updated: 19 minutes ago
LAHAINA (HawaiiNewsNow) – Eyewitnesses described an apocalyptic scene Tuesday in Lahaina town, where residents were forced to jump into the harbor waters to avoid fast-moving flames from a massive brush fire that's destroyed much of the historic area — and continues to burn.
Residents say an overwhelmed fire force — fighting flames all day amid powerful winds — could do little as flames ripped through the historic community, destroying dozens of homes and businesses in what onlookers believe is the worst natural disaster in Hawaii's history since Hurricane Iniki.
What you need to know as emergency crews battle raging brush fires on Maui
Acting Gov. Sylvia Luke confirmed that the Hawaii National Guard had been activated to help respond to the sprawling fire crisis, which also includes other raging wildfires. The flames have forced thousands to their homes, and many aren't sure what they'll find when they return.
https://www.instagram.com/reel/CvuB5SBun2t/embed/captioned/?cr=1&v=14&wp=822&rd=https%3A%2F%2Fwww.hawaiinewsnow.com&rp=%2F2023%2F08%2F09%2Fcoast-guard-joins-brush-fire-response-lahaina-where-crews-continue-battle-wind-whipped-flames%2F#%7B%22ci%22%3A0%2C%22os%22%3A1848.800000000745%7D
Officials confirmed to Hawaii News Now that the Coast Guard deployed a helicopter and boat to Front Street Beach and the Lahaina Small Boat Harbor to rescue a number of people from the water.
As flames tear through historic business district on Maui, residents describe 'heartbreaking' crisis
About 10:50 p.m., the Coast Guard said it had rescued a dozen people from waters off Lahaina.
The full scope of the devastation in Lahaina isn't known, but videos on social media show a terrifying wall of flames descending on Front Street in Lahaina and destroying everything in its path. One heartstopping video posted by fleeing residents shows uncontrolled flames in all directions.
The video also shows burned out cars, but there was no immediate word on injuries.
Lahaina resident Tiare Lawrence compared the scene to something out of the apocalypse, with people running for their lives.
"It's just so hard. I'm currently Upcountry and just knowing I can't get a hold of any of my family members. I still don't know where my little brother is. I don't know where my stepdad is," she said.
"Everyone I know in Lahaina, their homes have burned down."
Front Street business owner Alan Dickar says he watched business after business in the historic district going up in flames.Default Mono Sans Mono Serif Sans Serif Comic Fancy Small CapsDefault X-Small Small Medium Large X-Large XX-LargeDefault Outline Dark Outline Light Outline Dark Bold Outline Light Bold Shadow Dark Shadow Light Shadow Dark Bold Shadow Light BoldDefault Black Silver Gray White Maroon Red Purple Fuchsia Green Lime Olive Yellow Navy Blue Teal Aqua OrangeDefault 100% 75% 50% 25% 0%Default Black Silver Gray White Maroon Red Purple Fuchsia Green Lime Olive Yellow Navy Blue Teal Aqua OrangeDefault 100% 75% 50% 25% 0%
Strong winds fuel massive wildfires
5:16
Burn patients from Maui airlifted to Oahu for treatment
1:33
Video shows historic Lahaina town going up in flames
6:47
Residents describe apocalyptic scene as flames tear through historic business district on Maui
3:38
Huge wildfire tears through Lahaina, destroying businesses and sending people fleeing into wat
5:35
Maui County spokesperson describes scope of Maui fire crisis
10:37
Lahaina reduced to rubble as wind-fueled brushfires burn historic town
5:19
Wind-whipped brush fires trigger evacuations on Maui
1:53
First Alert Weather Day: Hawaii under high wind, red flag warnings as Dora tracks west
5:46
Hundreds on Maui, Hawaii Island flee homes as Dora's winds fuel raging brush fires
2:26
Hawaii under high wind, red flag warnings as Hurricane Dora churns south of island chain
3:53
Brush fire evacuations expand on Hawaii Island
RELATED: What you need to know as emergency crews battle raging brush fires on Maui
"Buildings on both sides were engulfed. There were no fire trucks at that point; I think the fire department was overwhelmed," Dickar said. "That is the most important business street on Maui."
A Maui County spokesperson confirmed there were "multiple" structure fires in addition to "extensive evacuations" in the Lahaina area, but authorities said they were unlikely to ascertain the full extent until well into Wednesday — when winds are expected to die down.
The county also said it wasn't immediately clear just how many people jumped into the water off Lahaina to avoid smoke and flames, though they indicated rescue operations were ongoing.
"The Coast Guard has been responding to impacted areas where residents are entering the ocean due to smoke and fire conditions," the county said, in a news release about 10 p.m. Tuesday.
"Individuals were transported by the Coast Guard to safe areas."
The brush fire in Lahaina is one of at least seven sizable wildfires that firefighters are battling statewide amid treacherous conditions — powerful winds, low humidity and dry brush.
CONTINUING COVERAGE:
The winds — fueled by Hurricane Dora as it passes south of the state — have topped 55 mph in many spots, with gusts to 70 to 80 mph. In addition to wildfires, first responders are grappling with downed trees and damaged structures. Also on Maui, thousands remain without power.
And while the Lahaina fire appears by fire to have wrought the most devastation, widespread damage is also being reported in Kihei and Kula, where evacuation orders also remain in place.
Another concern for first responders is the thick smoke blanketing parts of Maui.
Earlier in the day, officials confirmed that a firefighter in West Maui suffered smoke inhalation and was taken to Maui Memorial Medical Center in stable condition.
The Federal Emergency Management Agency's (FEMA) regional administrator authorized the use of federal funds on Wednesday to assist the state in combatting the Lahaina fire.
Copyright 2023 Hawaii News Now. All rights reserved.
about:blank
about:blank
about:blank
about:blank
about:blank
Adults Over 50 Could Get Approved For Up To $250,000 Thanks To A "Little-Known" Policy (If They Do This)Otto Insurance|
Incredible Electric Cars for Seniors. See Top SearchesElectric Cars | Search Ads|
Can Dental Implants for Seniors Be Paid For By Medicare? (See Options)StuffAnswered|
Search For Meningitis Causes ItWant to learn more about meningitis causes it? Browse results on Yahoo search now.Yahoo Search | Meningitis Causes It|
$10 minimum trade, zero commission, and your favorite brands – buy stocks with eToroeToro|
See The Brand New Outlander SUV Prices and SpecsBest SUV Deals | Search Ads|
1 Gummy Bear Before Bed. 3rd Day. Soon Your Pants Won't Fit!Healthy Reports|
Do you believe that Bitcoin will shine in the next crypto wave? Invest in it on eToro.Join more than 30M users in one of the world's leading social investment platformseToro|
Jacuzzi Tubs Safe for SeniorsExplore Pricing and Offers Now!Savings Center|
The 5 Stupidest Things Americans Overspend On.90%+ of Americans overspend on these 5 things. Here's how to stop.Betterbuck|
Most Read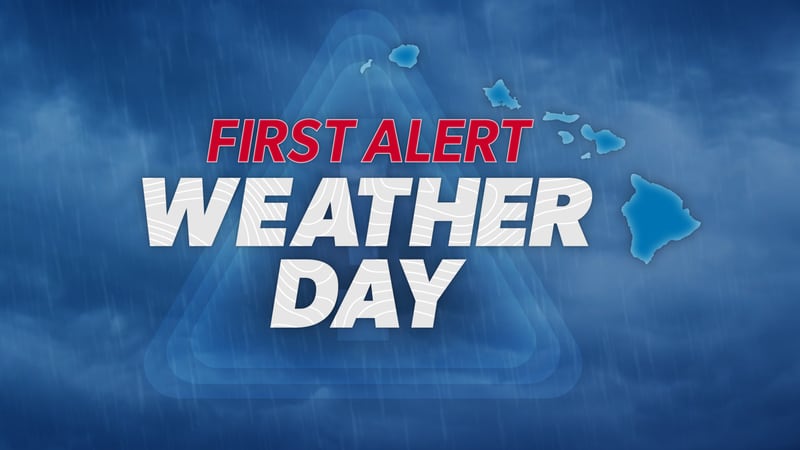 Latest News