Twitter outage sees users told they are over daily tweet limit
Twitter outage sees users told they are over daily tweet limit
Share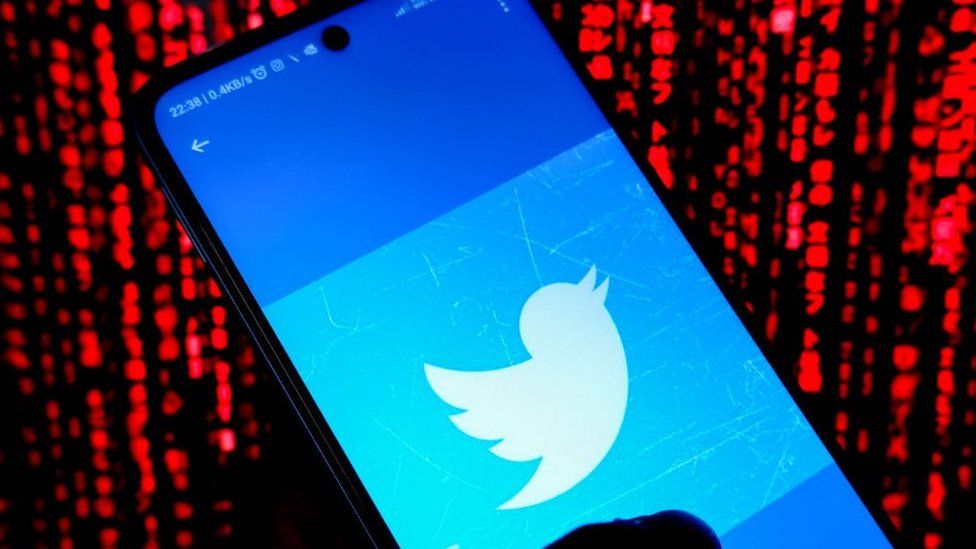 By James Clayton
BBC North America technology reporter
Some Twitter users were unable to tweet on Wednesday after the website experienced technical problems.
Account holders received a message saying: "You are over the daily limit for sending Tweets."
The outage-tracking website DownDetector reported the glitch at just before 22:00 GMT.
Elon Musk has slashed Twitter's workforce over the last few months since he acquired the platform last October for $44bn (£36.5bn).
ADVERTISEMENT
Last month the Tesla and SpaceX boss said Twitter had about 2,300 employees – down from around 8,000 when he took over.
For months experts have been warning that such deep cuts could cause technical issues, though it is not yet clear if the reduced headcount was to blame for Wednesday's outage.
It appears part of the outage was soon fixed, with many users reporting they could tweet.
Some reported being notified by Twitter that they were over the 2,400-tweet-per-day limit, even if they had not posted on Wednesday.
Account holders had also reported problems with Twitter messages. Several users said they could not access TweetDeck – a dashboard that can be used with Twitter.
It's not yet clear how many people were affected.
"Twitter may not be working as expected for some of you. Sorry for the trouble. We're aware and working to get this fixed," Twitter said.
In recent weeks many users have complained of bugs while using Twitter – including some claiming they could increase the reach of tweets if they locked their accounts.
Tech news website The Information reported that Mr Musk had told Twitter employees to pause on new feature development "in favour of maximising system stability and robustness, especially with the Super Bowl coming up".
Twitter also announced that users of its $8 a month subscription service in the US can now post longer tweets.
Twitter Blue subscribers can now post up to 4,000 characters, far more than the 280-character limit imposed on non-paying users.
"But don't worry, Twitter is still Twitter," the company said in a lengthy tweet announcing the feature.
Meanwhile, DownDetector also reported an outage at YouTube, which at its peak affected a reported 65,000 users.
In a tweet, YouTube – which is owned by Google's parent company Alphabet – said it was investigating reports that the website's homepage "is down for some of you".
"We're looking into it… really sorry if you're experiencing this," they wrote.
More on this story
Related Topics