Zelensky: I'm not afraid of meeting Putin
Added: yesterday 19:347,86411 50w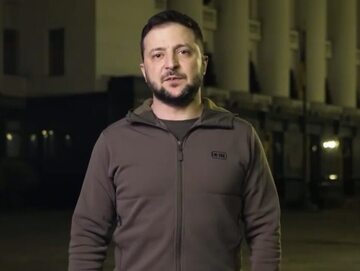 Ukrainian President Volodymyr Zelensky spoke at a press conference on Saturday.https://5e661e297aa622c6aa8b973a1ce848ad.safeframe.googlesyndication.com/safeframe/1-0-38/html/container.html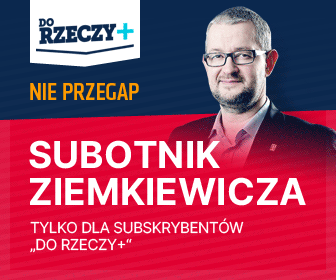 – From the very beginning, I pushed for negotiations with the leader of the Russian Federation. I believe that any format of meetings with mediators will not meet expectations. This war can only be stopped by someone who started it. I am not afraid of meeting with the President of the Russian Federation, I have no right to be afraid, because our people have shown that they are not afraid of anything. People stopped Russian combat equipment with their bare hands. (…) A normal leader has no right to be afraid when it comes to our country and independence," Volodymyr Zelensky stressed. However, he stipulated that if the Russian troops decide to "liquidate the defenders of Mariupol" and organize "pseudo-referendums" in "pseudo-republicans", Ukraine will withdraw from all negotiation processes.
"Our partners see that we are still taking steps towards a diplomatic solution to the conflict, but Russia cannot be trusted," the Ukrainian leader said.
https://imasdk.googleapis.com/js/core/bridge3.512.0_en.html#goog_185723358000:07 / 00:15
FEATURED BY
"We will recapture all areas"
– Ukraine is not perceived in the Russian Federation as an independent state, we are not respected. Our values, our language are not respected, in Russia they do not believe that we have the right to independence, according to them we do not have the right to life," Zelensky explained.
The President of Ukraine declared that his army would recapture all the areas occupied by Russia: "The Russians almost reached Kiev, there were fights there, but we drove the occupiers out of this area. We will recapture all areas of Ukraine occupied by Russia Everything that the Russians occupy, we will regain. It is only a matter of whether we will have weapons, then this or that area temporarily occupied will return to us.
Source: Polish Radio 24

https://5e661e297aa622c6aa8b973a1ce848ad.safeframe.googlesyndication.com/safeframe/1-0-38/html/container.htmlSEE ALSO
Fungus EliminatorDoctors Stunned: This Spice Fixes Toenail FungusSTRONA GŁÓWNACZYTAJ TAKŻEhttps://5e661e297aa622c6aa8b973a1ce848ad.safeframe.googlesyndication.com/safeframe/1-0-38/html/container.html