Wall Street may get much worse in 2023 before getting better
By STAN CHOEDecember 15, 2022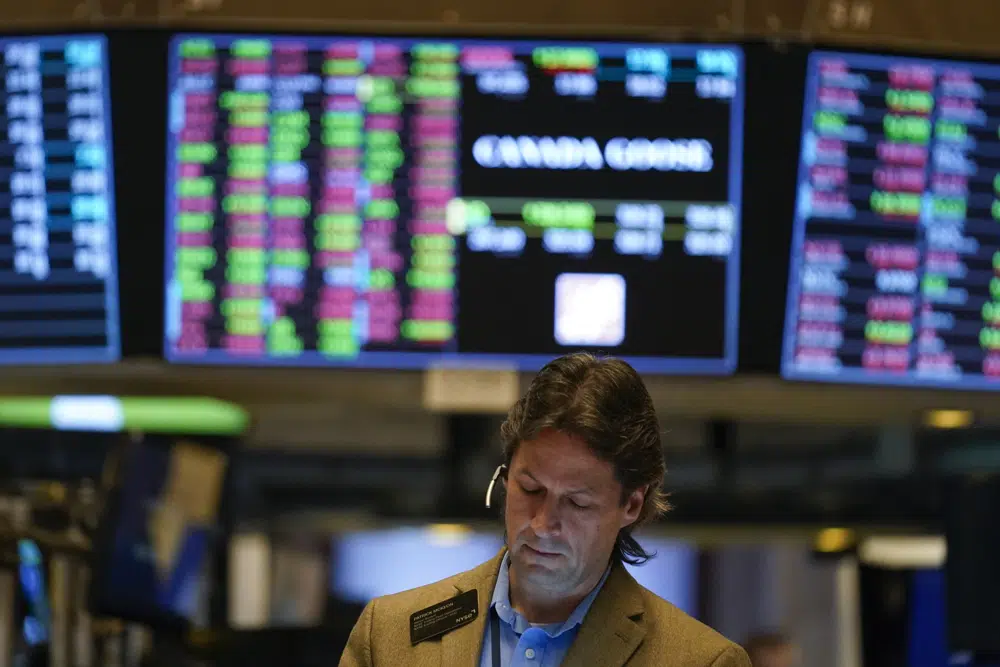 FILE – Traders work on the floor at the New York Stock Exchange in New York, Monday, Nov. 28, 2022. The worst may still be to come for the stock market. Wall Street has been on a mini-rebound since mid-October, recovering some of its sharp losses from the first 10 months of the year. Many analysts expect stocks to end 2023 around their current range, if not a bit higher, after the Federal Reserve finally stops hiking interest rates in order to get high inflation under control. (AP Photo/Seth Wenig)
NEW YORK (AP) — The worst may be yet to come for the stock market.
Wall Street's mini-rebound since mid-October has recovered some of the index's sharp losses from the first 10 months of the year. It closed Monday a shade below 4,000, up more than 10% since its bottom two months earlier.
Many analysts expect stocks to end 2023 at least around this range, if not a bit higher, after the Federal Reserve finally stops hiking interest rates in order to get high inflation under control. But before getting to that end point, much of Wall Street is also forecasting stock prices to fall sharply in the interim.
Consider Morgan Stanley, which says the S&P 500 could drop all the way to a range between 3,000 and 3,300 during the first three months of the new year. That would mean it loses up to a quarter of its value from Monday's closing level. The low end of that range would also be 37.5% below the record set in early 2022.
ADVERTISEMENT
The reason for the bank's pessimism is that its strategists forecast much weaker corporate profits than the rest of Wall Street. On the revenue side, businesses are feeling pressure as manufacturing and other areas of the economy are weakening. At the same time, Morgan Stanley says profits will get squeezed on the other end by higher wage costs after businesses had to give workers' raises.
Trump's tax returns released after long fight with CongressPain, few gains for investors as markets slumped in 2022Bill Gates made 2022's biggest charitable donationAt Southwest Airlines, a day of calm after a week of chaos
Corporate profits will likely be coming off record levels from 2022, which helped companies return more cash to investors through dividends and stock buybacks.
To be sure, the strategists led by Michael Wilson say the S&P 500 could end 2023 at 3,900 if things go mostly as they expect, not far from its current level.
Strategists at Goldman Sachs also forecast a trough during the first half of the year, possibly at 3,600. That would mark a nearly 10% drop from Monday's close, and it's based on Goldman Sachs' expectation that the economy can avoid a recession.
If the economy does contract as many on Wall Street expect, Goldman strategists led by David Kostin said the S&P 500 could fall all the way to 3,100.
At Deutsche Bank, strategists see the U.S. economy falling into a recession in the second half of 2023. That could pull the S&P 500 down to 3,250 before it hits bottom about halfway through the recession, which the German bank sees lasting the last six months of the year. Then, the S&P 500 could end the year as high as 4,500 if stocks follow their typical playbook around recessions, say the strategists led by Binky Chadha.
ADVERTISEMENT
You May Like
Diagnosed with Non-Hodgkin's Lymphoma or CLL after Spraying Roundup®?Promoted: Select Justice
Handles can be easily moved with unlock-feature.Promoted: SXPANRI
Dog Refuses To Leave Baby's Side, Parents Find Out Why And Call The PolicePromoted: Bedtimez
Greta Thunberg, 19 Years Old, Drives Probably The Most Expensive Car In The World Promoted: Paperela
ADVERTISEMENT
Silverado High Country: Sophisticated Inside You Might Forget It's a Truck
The Silverado High Country is a head-turner inside and out. With it's sophisticated and hi-tech interior, it's easy to forget it's a truck.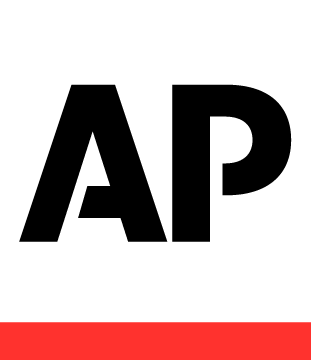 Top Storiesby The Associated PressTrump's tax returns released after long fight with Congress
Ad Content
When you succeed, so do we. Hiring for remote roles.Fidelity Investments
Amazon Left Scrambling As Prime Users Find Out About Secret DealsOnline Shopping Tools
Make a Difference in the Lives of Moms and Babies. Donate Now.March of Dimes
Weird alert? Mysterious stream of logs?New Relic
Researchers First Thought They Were Statuesinvesting.com
I need this in my life. I can see inside everythingNew Product
Ad Content
Effortlessly Lifts the Mattress and Leaving Both Hands Free to Make the Bed!Promoted: Hot Sale 70% OFF
Greta Thunberg Drives This Car At The Age Of 19Promoted: investing.com
Top Scientists: If Anyone Has Tinnitus (Ear Ringing) Do This ImmediatelyPromoted: TINNITUS
Suspect in deaths of Idaho students arrested in PennsylvaniaHARRISBURG, Pa. (AP) — Authorities in Pennsylvania arrested a suspect in the killings of four University of Idaho students2 hours ago
Ad Content
Where Are The 5G Cell Towers Near Me?5G Tower Locations
Folding Machete? Made in the USA? Say No MoreGerber Gear
Birds refuse to leave plane alone – when pilots realize why they instantly landSoolide
Molly Ringwald, 54, Takes off Makeup, Leaves Us With No WordsDaily Finance Stories
The Gift They Will Actually Use, as Low as $14.99.Tile
Unsold E-Bikes Almost Being Given AwayDiscount E-Bikes | Search Ads
Ad Content
Cleans Pores, Removes Dirt, Excess Sebum and Dead Skin, Making Your Skin Smoother.Promoted: Hot Sale 70% OFF
Chrissy Metz, 42, Shows Off Massive Weight Loss In Fierce New PhotoPromoted: Daily Finance Stories
Camp Lejeune Compensation (1953-1987 Residents)Promoted: Camp Lejeune Justice
Judge: Gun-waving lawyer shouldn't get guns or money backST. LOUIS (AP) — A Missouri judge has ruled that a pardon from the governor doesn't mean the St. Louis lawyer and his wife who gained national attention for waving guns at racial injustice protesterstoday
AP NEWS
Cookie Settings
DOWNLOAD AP NEWS
Connect with the definitive source for global and local news
MORE FROM AP
FOLLOW AP
THE ASSOCIATED PRESS
All contents © copyright 2022 The Associated Press. All rights reserved.