Vulnerable Dems run against Washington — and their party
By STEVE PEOPLESyesterday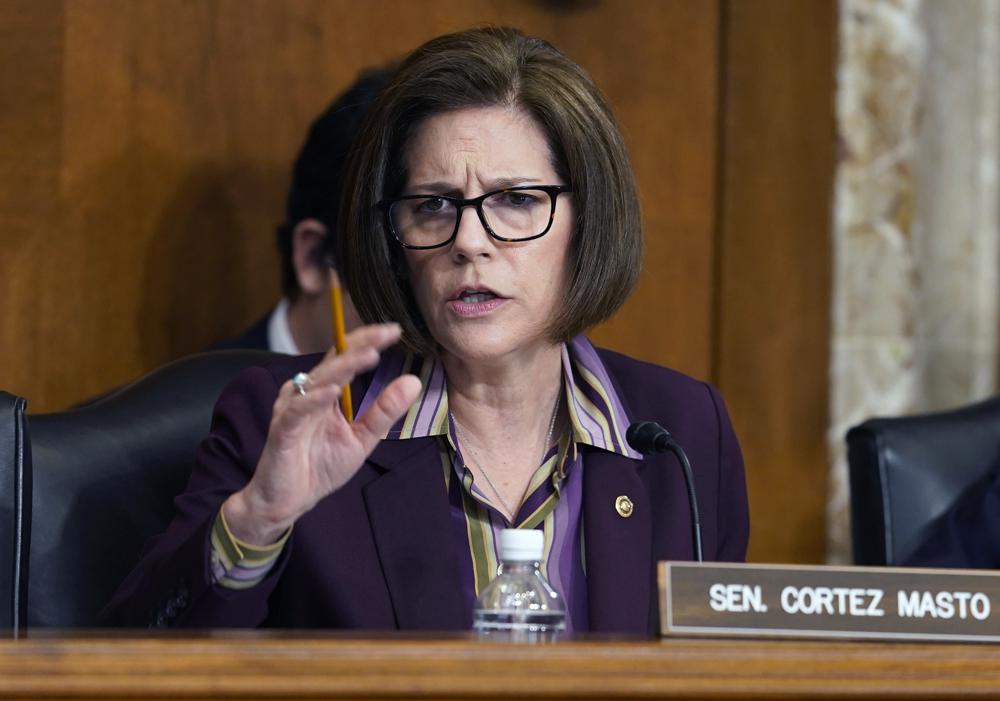 1 of 4FILE – Sen. Catherine Cortez Masto, D-Nev., speaks during a Senate Energy and Natural Resources hearing to examine the President's proposed budget request for fiscal year 2023 for the Department of Energy, May 5, 2022, in Washington. Many of the nation's most vulnerable Democrats are actively trying to distance themselves from Washington, including Cortez Masto who is nearing the end of her first six-year term. (AP Photo/Mariam Zuhaib, File)
NEW YORK (AP) — Just like endangered Democrats in other states, Sen. Catherine Cortez Masto is running against Washington.
The Nevada Democrat, nearing the end of her first six-year term, ignores the fact that her party controls both chambers of Congress and the White House as she explains the rationale for her candidacy.
"I'm running for reelection because you deserve a senator who will cut through the gridlock and dysfunction in Washington and deliver real results for your family," Cortez Masto says on her campaign website. "I'll work with anyone — Democrats, Republicans and independents — to help Nevada's families succeed."
Cortez Masto, who will easily win her party's nomination for another term on Tuesday, is far from alone.
Many of the nation's most vulnerable Democrats are actively trying to distance themselves from Washington — and their party. Responding to deep frustration from voters who will decide their fate in November, Democratic candidates in swing states like Pennsylvania, Wisconsin, Nevada and New Hampshire are railing against the institutions their party has managed for the last 16 months.
ADVERTISEMENT
It is a strategy born of necessity given the political climate Democrats are facing in 2022: President Joe Biden remains deeply unpopular and an overwhelming majority of U.S. adults believe the country is moving in the wrong direction. The Democrats who control Congress have failed to deliver on core campaign promises, and perhaps most concerning, the cost of basic goods like groceries and gasoline is soaring under their watch. The nationwide average price for a gallon of gasoline topped $5 for the first time ever over the weekend.
Jan. 6 panel hears: Trump 'detached from reality' in defeatFather, brothers accused of destruction in insurrectionTakeaways: Trump's mind 'made up' on fraud ahead of Jan. 6Philly DA seeks contempt charge for Vets for Trump cofounder
Privately, Democrats concede they're trying to strike a delicate balance. Some of the gridlock on Capitol Hill is the result of division in their own ranks.
Two Democratic senators — Joe Manchin of West Virginia and Kyrsten Sinema of Arizona — have opposed key elements of Biden's agenda. At a Democratic fundraiser in California last week, Biden acknowledged as much, telling donors he needed "two more senators" to essentially overcome that resistance.
More fundamentally, Republicans are doing everything they can to undermine the Democrats' plans — on policy and politics. Senate Republicans have blocked Democratic legislation to address concerns about the economy, health care, climate change, gun violence and voting rights at almost every turn. The GOP is also devoting tremendous resources to undercutting the Democrats' political messaging.
Five months before Election Day, the Senate Republican campaign arm, backed by allied outside groups, has begun to unleash a nationwide advertising campaign attacking Democrats in key states. The barrage of ads is coming months before the GOP typically releases its initial major wave of television advertising.
Sen. Rick Scott, R-Fla., who leads the National Republican Senatorial Committee, said his organization began spending early "to make sure voters know that Senate Democrats have supported Joe Biden and his inflation-inducing, gas price-raising, border crisis-creating agenda almost 100% of the time."
ADVERTISEMENT
Between the beginning of May through the end of this week, spending reports obtained by The Associated Press reveal that the NRSC and the allied nonprofit One Nation has spent nearly $3.7 million combined on TV ads to weaken Arizona Sen. Mark Kelly; another $3.3 million against Georgia Sen. Raphael Warnock; $1.5 million against Pennsylvania Lt. Gov. John Fetterman, the Democratic Senate nominee; $958,000 against New Hampshire Sen. Maggie Hassan; and $5.6 million to shape the Senate contest Wisconsin, which won't pick its Democratic nominee until Aug. 9.
The Republican groups have yet to run any attack ads against Cortez Masto, but they have placed television reserves exceeding $4.9 million to run through the end of August.
Wisconsin has emerged as a top target months before Democrats decide which candidate to run against two-term incumbent Republican Sen. Ron Johnson.
In an interview, Lt. Gov. Mandela Barnes, a leading Democrat in the race, described the Democratic-controlled Senate as an "out-of-touch millionaire's club." He insisted he was not running against his party, although he had nothing positive to say about Biden when asked to assess the Democratic president's job performance.
ADVERTISEMENT
"I'll be honest, voters are frustrated by a lack of action from people on both sides of the aisle. I agree with them. I'm frustrated, too," Barnes said. "In order to change Washington, we have to change the people we send there."
It's much the same in Pennsylvania, where Fetterman released the opening ads of his general election campaign last week just days after securing his party's nomination.
"The big guy is running for Senate to take on Washington," the narrator in one of the new ads says of Fetterman, who is 6 feet and 9 inches tall. Fetterman's message is even sharper in the other TV spot: "Washington, D.C., attacked towns like this for years," the narrator says. "We need help. They just talk."
And while it may be somewhat simple for candidates like Fetterman and Barnes, who have never served in Congress, to run against Washington, incumbent Democrats in Arizona, Georgia, Nevada and New Hampshire may have a more difficult task.
In New Hampshire, Hassan is asking voters to send her back to Washington, where she has served for almost six years. She's expected to face a challenging general election, even as Republicans struggle to rally behind a top-tier challenger.
ADVERTISEMENT
In recent weeks, Hassan has condemned the Biden administration's withdrawal from Afghanistan and its policies on the U.S.-Mexico border. And in one of her campaign's first TV ads, Hassan said she was challenging fellow Democrats in Congress to do more to lower the price of gas.
"I'm taking on members of my own party to push a gas tax holiday and I'm pushing Joe Biden to release more of our oil reserves," Hassan said in one ad titled "Relief."
Democratic strategists suggest that most of the party's leading candidates have personal brands years in the making that would allow them to overcome concerns about their party's leadership in Washington. Indeed, Cortez Masto is a former Nevada attorney general and Hassan is a former New Hampshire governor.
"The Democratic Senate candidates who are up this cycle really have their own identities, their own record of work in their states," said David Bergstein, spokesman for the Democratic Senatorial Campaign Committee. "And that's why they have a deep wellspring of support and popularity in their states that extend beyond the national party brand."
To separate themselves from their national party brand, Democrats in key states hope to keep the focus on hyper local issues instead of making the November election a referendum on the party that controls Washington. History suggests it will be a difficult task.
ADVERTISEMENT
Cortez Masto is focused on what she's accomplished for the people of Nevada instead of Washington dysfunction, said campaign spokesperson Josh Marcus-Blank.
"Sen. Cortez Masto took on the chaos of the pandemic in Nevada, delivering the federal support needed to bring the 30% unemployment rate down to pre-pandemic levels, and now she's leading the fight to take on the Big Oil companies squeezing Nevadans," he said. "Her opponent is basing his entire campaign on Trump's Big Lie and has made millions at a firm representing those same companies, which is a contrast we welcome."
ADVERTISEMENT
You May Like
Refrigerate A Room in 2 MinutesPromoted: CoolTrending
New Mexico: Top Car Insurance CompaniesPromoted: The Insurance BulletinRead More
Take Control of Your Spending With Our Free Budget CalculatorPromoted: Quicken
Innovation in a can.Promoted: Krylon® Fusion All-In-One®Learn More
ADVERTISEMENT
Live updates | Biden: Zelenskyy didn't want to hear US infoLOS ANGELES — President Joe Biden, speaking to donors at a Democratic fundraiser here, said Ukrainian President Volodymyr Zelenskyy "didn't want to hear it" when U.S. intelligence gathered information that Russia was preparing to invade.June 10, 2022
Ad Content
Find Delicious And Healthy Recipes By Eggland's BestPromoted: Eggland's Best
Maximum Rust Protection.Promoted: Krylon® Fusion All-In-One®
Eggs With More of The Good Stuff. See How Eggland's Best Does Things Differently.Promoted: Eggland's Best
The Zinna is The Perfect Polo for Any Occasion – 20% Off First OrderPromoted: TravisMathew
Andrew Giuliani barred from in-person debate over vax proofNEW YORK (AP) — Republican New York gubernatorial candidate Andrew Giuliani said he has been barred from participating in-person in an upcoming primary debate because he has refused to submit proof he's been vaccinated against COVID-19.June 12, 2022
Venezuelan leader, Iranian president sign 20-year agreementTEHRAN, Iran (AP) — Venezuelan leader Nicolas Maduro and Iran's hard-line president signed a 20-year cooperation agreement Saturday, a day after Maduro praised the Islamic Republic for sending badly needed fuel to his nation despite U.S.June 11, 2022
Ad Content
Luxurious All Inclusive Resorts Are Now On Sale, Top DealsPromoted: StuffAnsweredSearch Now
5 Ways Single-Cell Biology Is Advancing SciencePromoted: Chan Zuckerberg Initiative
Search for "Best Makeup Foundation Older Skin"Promoted: Yahoo SearchSearch Now
Alaska high court reverses ruling that roiled House electionJUNEAU, Alaska (AP) — The special primary for Alaska's only U.S. House seat moved forward as planned Saturday following a tense legal fight over ballot access issues that had cast a shadow over the election.June 11, 2022
Rudy Giuliani faces ethics charges over Trump election roleWASHINGTON (AP) — Rudy Giuliani, one of Donald Trump's primary lawyers during the then-president's failed efforts to overturn the results of the 2020 election, must now answer to professional ethics charges, the latest career slap after law license suspensions in New York and the District of ColumbiJune 11, 2022
Ad Content
These Retailers Are Overcharging Their Clients (Here's Why)Promoted: ExpertsInMoney.co
Vegas Vacation DealsPromoted: Las Vegas Vacations | Search Ads
Search For Alaskan Cruise VacationsPromoted: Yahoo Search
The Best Men's Shoes for Walking And Standing All DayPromoted: GMDJD
Brookings president resigns amid FBI foreign lobbying probeThe president of the Brookings Institution resigned Sunday amid a federal investigation into whether he illegally lobbied on behalf of the wealthy Persian Gulf nation of Qatar. Retired Gen. John Allen wrote in a letter to the think tank that he was leaving with a "heavy heart" but did not offer a diyesterday
Mixed results as South Dakota's Noem intervenes in GOP racesSIOUX FALLS, S.D. (AP) — Ahead of a potential presidential bid, South Dakota Gov. Kristi NoemJune 12, 2022
Ad Content
Popular Searches for "Open Self Directed Roth IRA"Promoted: Yahoo SearchSearch Now
Inflation watch: Sacrificing growth to tame inflation?Promoted: abrdn
Trailer tracking solutions powered by the latest technologyPromoted: ORBCOMMLearn More
Judge rules against Michigan Republican seeking governor bidDETROIT (AP) — A federal judge in Michigan on Monday refused Republican Perry Johnson's request to halt the printing of ballots for the GOP primary or to put his name on the ballot for governor, further dashing Johnson's chances at challenging Democratic Gov.yesterday
North Korea plans crackdown as Kim pushes for internal unitySEOUL, South Korea (AP) — North Korean leader Kim Jong Un and his top deputies have pushed for a crackdown on officials who abuse their power and commit other "unsound and non-revolutionary acts," state media reported Monday, as Kim seeks greater internal unity to overcome a COVID-19 outbreakyesterday
Ad Content
7 Things Everyone Should Know About CryptoPromoted: NerdWallet
Macro Bytes: Is the US economy heading for a recession?Promoted: abrdn
Reap more profits with your reefer trucks todayPromoted: ORBCOMM
Learn How Much Iconic Hollywood Stars Paid For Their HousesPromoted: History Daily
Mastriano brings election denier onto Pa. governor campaignHARRISBURG, Pa. (AP) — Doug Mastriano, Pennsylvania's Republican nominee for governoryesterday
'Worrying trend': Post-Cold War drop in nukes could be overSTOCKHOLM (AP) — A Swedish arms watchdog says the world's stockpiles of nuclear weapons are expected to increase in coming years, reversing a decline seen since the end of the Cold War. The Stockholm International Peace Research Institute, or SIPRI, said Monday that all nine nuclear-armed countries yesterday
Ad Content
The Best Men Shoes for Walking and Standing All DayPromoted: Hsweetgirl™Shop Now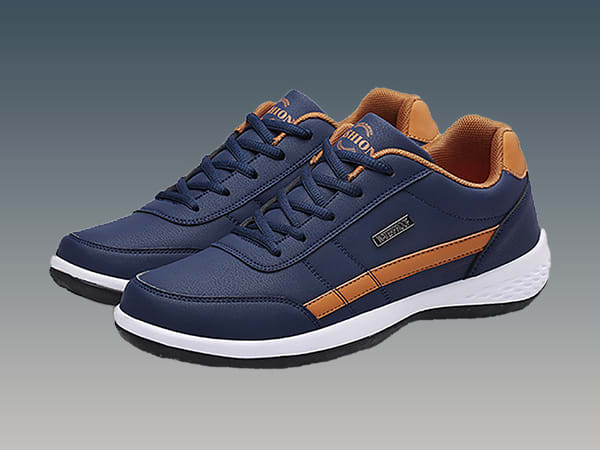 The Best Men's Shoes for Walking and Standing All DayPromoted: Hsweetgirl.comShop Now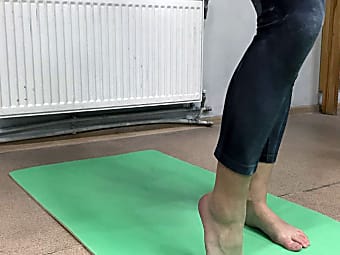 Do's And Don'ts For Pain-Free Knees Promoted: Lower Joint PainLearn More
Rucks and mauls to political brawls, meet Senator PocockBRISBANE, Australia (AP) — David Pocock didn't sound too concerned over the phone from the Australian capital of Canberra, despite it being more than two weeks since the country's federal election and the retired rugby star still didn't know if had a new day job in politics.an hour ago
Former GOP rep must hold off conservative challenge in MaineLEWISTON, Maine (AP) — A former Republican congressman is bidding to return to his old seat in Maine, but he must first hold off a challenge from a fellow party member. Bruce Poliquin represented Maine's 2nd Congressional District from 2015 to 2019 until losing to the current seat holder, DemocraticJune 11, 2022
AP NEWS
Cookie Settings
DOWNLOAD AP NEWS
Connect with the definitive source for global and local news
MORE FROM AP
FOLLOW AP
THE ASSOCIATED PRESS
All contents © copyright 2022 The Associated Press. All rights reserved.
javascript:void(0)