Ukraine's Zelenskyy preparing to visit DC on Wednesday
By LISA MASCARO, NOMAAN MERCHANT and ZEKE MILLERyesterday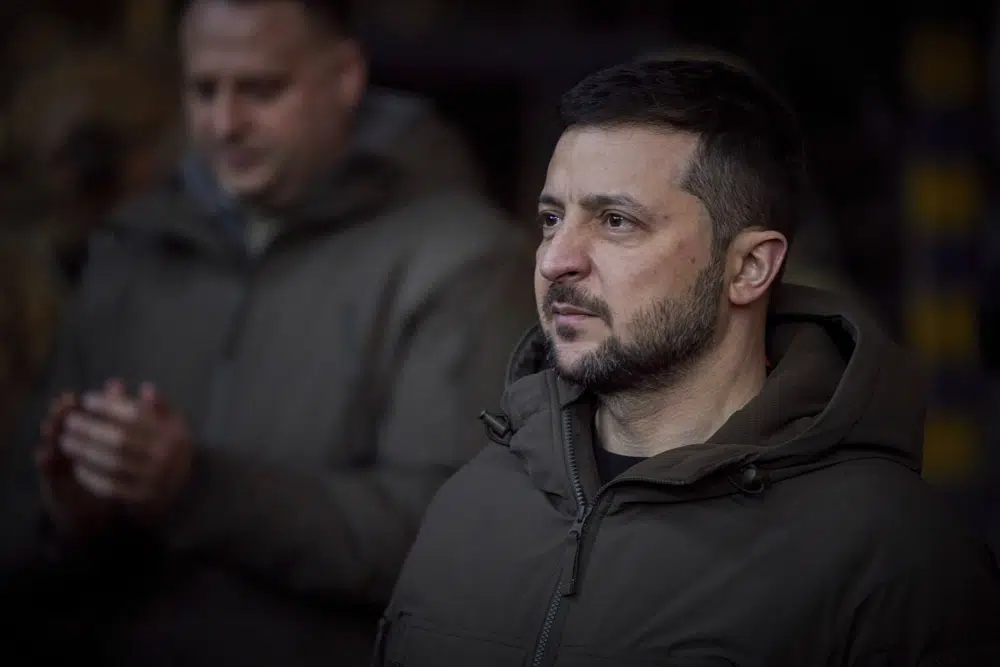 1 of 3In this photo provided by the Ukrainian Presidential Press Office, Ukrainian President Volodymyr Zelenskyy, looks on as he meets soldiers at the site of the heaviest battles with the Russian invaders in Bakhmut, Ukraine, Tuesday, Dec. 20, 2022. (Ukrainian Presidential Press Office via AP)
WASHINGTON (AP) — Ukrainian President Volodymyr Zelenskyy is preparing to visit Washington on Wednesday, according to three AP sources, in his first known trip outside the country since Russia's invasion began in February.
Two congressional sources and one person familiar with the matter confirmed plans for the visit. They spoke on the condition of anonymity because of the highly sensitive nature of the trip. They said Zelenskyy's visit, while expected, could still be called off at the last minute due to security concerns.
The visit to Washington is set to include an address to Congress on Capitol Hill and a meeting with President Joe Biden. It comes as lawmakers are preparing to vote on a year-end spending package that includes about $45 billion in emergency assistance to Ukraine and as the U.S. prepares to send Patriot surface-to-air missiles to help stave off Russia's invasion.
ADVERTISEMENT
The latest tranche of U.S. funding would be the biggest American infusion of assistance yet to Ukraine, above even Biden's $37 billion emergency request, and would ensure that funding flows to the war effort for months to come.
House Speaker Nancy Pelosi encouraged lawmakers to be on hand for Wednesday evening's session.
Zelenskyy preparing to visit DC, after tour of war's frontUS to send $1.8 billion in aid, Patriot battery, to UkraineWartime Ukraine erasing Russian past from public spacesBiden: US looking to strengthen relationship with Ecuador
"We are ending a very special session of the 117th Congress with legislation that makes progress for the American people as well as support for our Democracy," Pelosi wrote Tuesday in a letter to colleagues. "Please be present for a very special focus on Democracy Wednesday night."
Zelenskyy has — almost daily — addressed various parliaments and international organizations by video and he has sent his wife to foreign capitals to drum up assistance.
On Tuesday, he made a daring and dangerous trip to what he called the hottest spot on the 1,300-kilometer (800-mile) front line, the city of Bakhmut in Ukraine's contested Donetsk province. In a video released by his office from the Bakhmut visit, Zelenskyy was handed a Ukrainian flag and alluded to delivering it to U.S. leaders.
"The guys handed over our beautiful Ukrainian flag with their signatures for us to pass on," Zelenskyy said in the video. "We are not in an easy situation. The enemy is increasing its army. Our people are braver and need more powerful weapons. We will pass it on from the boys to the Congress, to the president of the United States. We are grateful for their support, but it is not enough. It is a hint — it is not enough."
ADVERTISEMENT
The U.S. has committed almost $20 billion in security assistance to Ukraine since Russia launched its invasion on Feb. 24, according to figures from the Pentagon. The U.S. is also providing intelligence to Ukrainian forces and helping Ukraine fend off Russian cyberattacks and efforts at sabotage, American and Ukrainian officials have said.
The visit comes at an important moment as the White House braces for greater resistance from a Republican-controlled House that's signaled it will put more scrutiny on aid for Ukraine in the new Congress. GOP leader Kevin McCarthy has said his party's lawmakers will not write a "blank check" for Ukraine.
ADVERTISEMENT
Biden and Zelenskyy frequently have held phone calls in coordination with the White House announcing new tranches of military assistance for Ukraine. The calls have been mostly warm, with Biden praising Ukraine for remaining steadfast against the Russians and Zelenskyy thanking the U.S. president for support.
The one exception was a June phone call soon after Biden notified Zelenskyy an additional $1 billion package was headed to Ukraine. Zelenskyy didn't miss a beat in listing additional assistance he said Ukraine needed. That irked Biden, who underscored to Zelenskyy the American people's generosity.
The brief moment of tension hasn't caused any lasting difficulty, according to officials familiar with the episode.
Earlier this month, several Ukrainian officials — including Foreign Relations Committee Deputy Chairwoman Maria Mezentseva and parliament members Olena Khomenko and Lesia Zaburanna — traveled to Washington to meet with U.S. lawmakers to thank them for American assistance and emphasize the need to keep the money flowing.
ADVERTISEMENT
Zelenskyy addressed Congress by video link in March. Wearing an army green T-shirt with the Ukrainian flag behind him, he argued that the U.S. and Ukraine shared common dreams and goals.
"Democracy, independence, freedom and care for everyone, for every person, for everyone who works diligently, who lives honestly, who respects the law," he said then. "We in Ukraine want the same for our people. All that is normal part of your own life."
His visit comes in the final days of Pelosi's House speakership. Republicans will take control of the House in January, while Democrats retain power in the Senate. While Republicans set to chair key national-security committees push for continued support of Ukraine, there are growing concerns among the GOP rank-and-file about the cost and duration of the effort.
Pelosi, who visited Zelenskyy earlier this year in Kyiv, said it was "overwhelming" to see the Ukrainians' commitment to democracy.
"They are fighting for democracy for all of us."
News of Zelenskyy's visit was first reported by Punchbowl News.
ADVERTISEMENT
You May Like
New Gummy Better Than 'Focus Pills' Without The Crash?Promoted: Health Headlines
When Should You Get Your Updated COVID Booster?Promoted: Self
Killer New EVs That Many Don't Realize Are AffordablePromoted: Unsold Hybrid & EV Offers | Search Ads
Killer New EVs With Longest Range And Most PowerPromoted: New Electric Cars | Search Ads
ADVERTISEMENT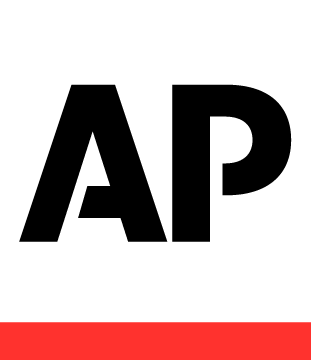 javascript:false
Ad Content
7 Digestive Symptoms To Report to a DrSelf
2 Cards Charging 0% Interest Until 2024CompareCredit.com
Dog Refuses To Leave Baby's Side, Parents Find Out Why And Call The PoliceBedtimez
Empty Alaska Cruise Cabins Cost Almost NothingAlaska Cruise Deals | sponsored searches
The Great Exodus: Residents are Now Moving to These StatesForbes
Amazon Left Scrambling As Prime Users Find Out About Secret DealsOnline Shopping Tools
Ad Content
The Highest Rates On CDs With No Penalties For SeniorsPromoted: CD Rates Seniors
Arizona Homeowners To Get Old Roofs Replaced (See If You Qualify Here)Promoted: consumertrustalliance.com
Tile Makes Finding Easy, Starting at $14.99.Promoted: Tile
US flies bombers, stealth jets as Kim's sister threatensSEOUL, South Korea (AP) — The United States flew nuclear-capable bombers and advanced stealth jets in a show of force against North Korea on Tuesday, as the powerful sister of North Korean leader Kim Jong Un derided doubts about her country's military and threatened a full-range intercontinental balyesterday
AP NEWS
Cookie Settings
DOWNLOAD AP NEWS
Connect with the definitive source for global and local news
MORE FROM AP
FOLLOW AP
THE ASSOCIATED PRESS
All contents © copyright 2022 The Associated Press. All rights reserved.
javascript:void(0)