Ukraine's debts: US aims to get IMF to reexamine loan fees
By FATIMA HUSSEINan hour ago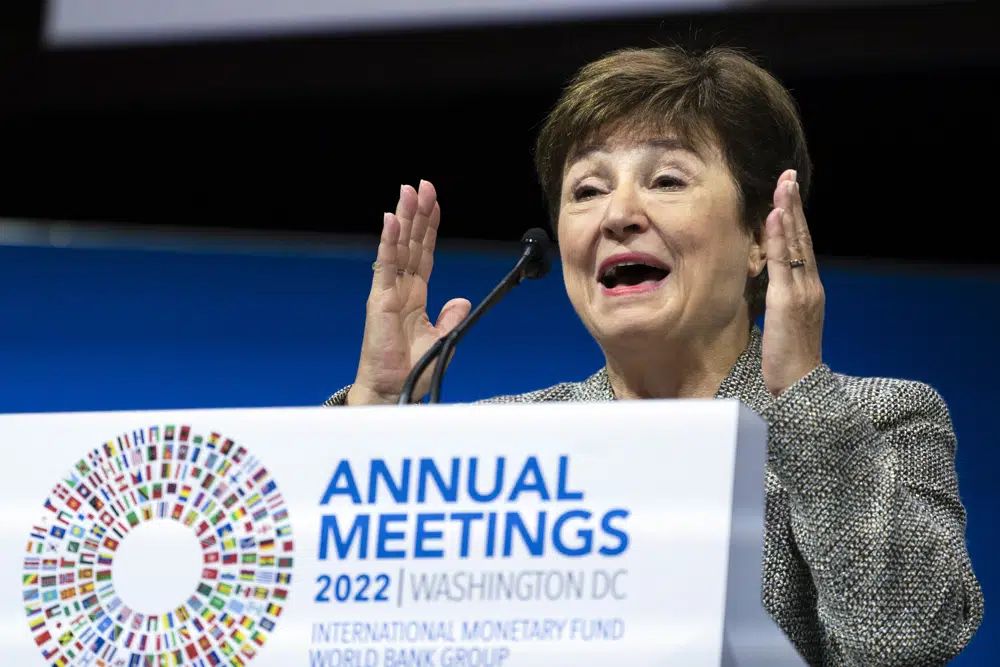 1 of 3
FILE – International Monetary Fund Managing Director Kristalina Georgieva speaks during the 2022 annual meeting of the International Monetary Fund and the World Bank Group, Oct. 14, 2022, in Washington. A provision in the recently signed defense budget mandates that the U.S. work to ease Ukraine's debt burden at the IMF, which could create tensions at the world's lender-of-last-resort over one of the fund's biggest borrowers. (AP Photo/Manuel Balce Ceneta, File)
WASHINGTON (AP) — A provision in the recently signed defense spending bill mandates that the United States work to ease Ukraine's debt burden at the International Monetary Fund, which could create tensions at the world's lender-of-last-resort over one of its biggest borrowers.
The National Defense Authorization Act requires American representatives to each global development bank, including the IMF, where the U.S. is the largest stakeholder, to use " the voice, vote, and influence " of the U.S. in seeking to assemble a voting bloc of countries that would change each institution's debt service relief policy regarding Ukraine.
Among other things, the U.S. is tasked with forcing the IMF to reexamine and potentially end its surcharge policy on Ukrainian loans. Surcharges are added fees on loans imposed on countries that are heavily indebted to the IMF.
The U.S. interest in changing the policy comes as it has distributed tens of billions for Ukrainian military and humanitarian aid since the Russian invasion began in February. Most recently, Ukraine will receive $44.9 billion in aid from the U.S. as part of a $1.7 trillion government-wide spending bill.
ADVERTISEMENT
Inevitably, some U.S. grant money is spent servicing IMF loans.