U.S., other APEC delegates walk out on Russian speaker
U.S., other APEC delegates walk out on Russian speaker
By GRANT PECKtoday1 of 2Russia's Minister for Economic Development Maxim Reshetnikov attends a meeting of trade ministers of the Asia-Pacific Economic Cooperation group in Bangkok, Thailand Saturday, May 21, 2022. Delegates from the United States and four other nations staged a walkout Saturday when the representative from Russia began his opening remarks at the meeting, officials said. (Kyodo News via AP)
BANGKOK (AP) — Delegates from the United States and four other nations staged a walkout Saturday when a representative from Russia began his opening remarks at a meeting of trade ministers of the Asia-Pacific Economic Cooperation group in the Thai capital, officials said.
A Japanese official said Japan's Trade Minister Koichi Hagiuda and his counterparts from the U.S., Australia, New Zealand and Canada walked out of the meeting in Bangkok to protest Russia's invasion of Ukraine. The official spoke on condition of anonymity because he was not authorized to speak to the media.
A statement from the office of New Zealand Trade and Export Growth Minister Damien O'Connor said he walked out "in protest at Russia's invasion of Ukraine, which has slowed the region's economic recovery from COVID and made it harder for people in the region to get food on their tables. He walked out in good company."
A U.S. official in Bangkok confirmed the walkout but did not provide further details. He asked not to be identified. There is diplomatic sensitivity over speaking about the incident because the proceedings were held in closed session. U.S. Trade Representative Katherine Tai is representing Washington at the meeting.RUSSIA-UKRAINE WARAP PHOTOS: A POW's legacy of Mariupol siege picturesAdoptions another facet of life halted by war in UkraineRussia cuts off gas exports to Finland in symbolic moveBiden signs $40B for Ukraine assistance during Asia tripADVERTISEMENT
Thailand is this year's host nation for meetings of APEC, which comprises 21 economies. The two-day trade ministers meeting ends Sunday.
The walkout occurred just as Maxim Reshetnikov, Russia's minister for economic development, was set to deliver his opening remarks, said a Southeast Asian diplomat, also speaking on condition of anonymity.
He said the delegates of the five protesting nations and their staff walked out together in what appeared to clearly be a planned action, and returned after Reshetnikov completed his remarks.
Western nations have imposed tough diplomatic and economic sanctions on Russia because of its invasion of Ukraine, but many of APEC member nations, especially in Southeast Asia and Latin America, have distanced themselves from such moves. The war in Ukraine has raised major trade issues because it has disrupted supply chains, especially in the food sector.
APEC was launched in 1989 to boost growth by promoting economic integration and trade among its members.
___
Associated Press writers Mari Yamaguchi in Tokyo, Nick Perry in Wellington, New Zealand and David Rising in Bangkok contributed to this report.ADVERTISEMENThttps://d786c1309b56d4cb01fc1a6452ad498a.safeframe.googlesyndication.com/safeframe/1-0-38/html/container.htmlPromotedYou May LikeCancer Research Saves Lives™Promoted: Conquer Cancer FoundationResearch Psoriatic Arthritis Support. Explore Psoriatic Arthritis OptionsPromoted: Yahoo SearchThe Best Socks for Color LoversPromoted: BombasBoredom is not an option in this game! Free & No install!Promoted: MMOHAVEN.COMPlay Nowby TaboolaADVERTISEMENTPAID FOR BY GO RVINGGo RVing & Find Your AdventureGo on, go off-road, then pack up and plan for your next adventure, there's a Real RV Vacation waiting for you.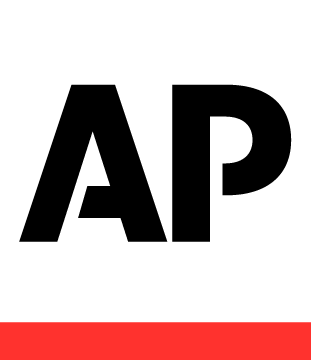 https://imasdk.googleapis.com/js/core/bridge3.516.0_en.html#goog_303033513https://imasdk.googleapis.com/js/core/bridge3.516.0_en.html#goog_303033514https://imasdk.googleapis.com/js/core/bridge3.516.0_en.html#goog_303033515
javascript:falseCourt says McCloskeys can't advise right-wing group for freeThe Missouri Supreme Court denied a request by U.S. Senate candidate Mark McCloskey and his wife to give free legal advice to a conservative activist group as a condition of their professional probation, but McCloskey said Thursday he'll try to find another right-wing organization to represent.May 19, 2022Ad ContentThe Ultimate Strength Training MachinePromoted: TonalRegister for a on-demand Storyblok Product DemoPromoted: storyblokAn Entire Gym in Your HomePromoted: TonalBuild better digital experiences with StoryblokPromoted: storyblokTrump pays $110K fine, must submit paperwork to end contemptNEW YORK (AP) — Former President Donald Trump has paid the $110,000 in fines he racked up after being held in contempt of court for being slow to respond to a civil subpoena issued by New York's attorney general.yesterdayFamed racing sailboat attacked by gunmen off war-torn YemenDUBAI, United Arab Emirates (AP) — A Hong Kong-flagged racing sailboat that led its skippers to win multiple contests around the world came under attack Thursday off the coast of war-torn Yemen, with its crew reportedly targeted by militants who fired warning shots and threatened them with rocket-pryesterdayAd ContentInnovation in a can.Promoted: Krylon® Fusion All-In-One®Learn MoreMake him a Father's Day gift he won't forget.Promoted: Krylon® COLORmaxx™ spray paintEvery cancer. Every patient. Everywhere.Promoted: Conquer Cancer FoundationPentagon spokesman John Kirby moving to White HousePentagon press secretary John Kirby is joining the White House, according to a person familiar with the matter, adding star power to the President Joe Biden's National Security Council. Kirby, who also served as the top spokesman at the Pentagon and the State Department during the Obama administratiyesterdayRussia to cut Finland's natural gas in latest energy clashCOPENHAGEN, Denmark (AP) — Russia will cut off natural gas to Finland after the Nordic country that applied for NATO membershipyesterdayAP NEWS
Cookie Settings
DOWNLOAD AP NEWSConnect with the definitive source for global and local news
FOLLOW AP
THE ASSOCIATED PRESS
All contents © copyright 2022 The Associated Press. All rights reserved.https://secure-assets.rubiconproject.com/utils/xapi/multi-sync.html?p=19564_2&endpoint=us-eastjavascript:void(0)https://secure-assets.rubiconproject.com/utils/xapi/multi-sync.html?p=19564_2&endpoint=us-east