Tropical-storm-force winds tore at the southeastern Florida coastline late Wednesday night as Nicole churned within 100 miles of West Palm Beach, Florida.
Conditions were already beginning to deteriorate at Satellite Beach, Florida, Extreme Meteorologist Reed Timmer warned around 9 p.m. EST, ocean spray kicking up into the air and rough waves doing little to quell concerns over beach erosion.
This is the second time in just over a month that the state is bracing for a hurricane, following Hurricane Ian's devastation on Florida's southwest coast. The unusual November storm prompted a hurricane warning along the central part of Florida's east coast Tuesday. Nicole continued to strengthen as it swirled across the western Atlantic from Tuesday to Wednesday, and AccuWeather meteorologists said the massive storm will make landfall as a Category 1 hurricane along Florida's east coast early Thursday morning.
AccuWeather forecasters have rated Nicole a 1 on the AccuWeather RealImpact™ Scale for Hurricanes due to the dangers of a damaging storm surge, high winds and flooding rainfall. Impacts will also occur for a long duration since hazardous conditions will hammer parts of the state for as much as 48 hours.
Around the Web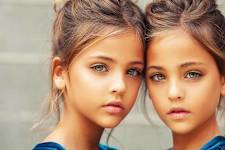 9 Years Ago They Were Called the World's Most Beautiful Twins – Now Look at Them
HEALTHYGEM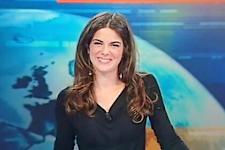 Anchorwoman Wears Daring Outfit, Forgets Desk is Translucent
DEFINITION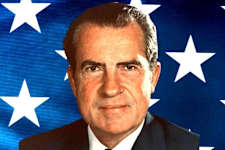 Your Memory is Photographic if You Can Name 16/30 of These People Correctly
BLEACHER BREAKER
Landfall is expected to occur in the Stuart, Port St. Lucie and Fort Pierce area of Florida sometime from the middle of Wednesday night to early Thursday morning, depending on if Nicole's forward speed changes. Just prior to noon, local time, on Wednesday, Nicole made landfall on Great Abaco Island, Bahamas.
Mandatory evacuation orders were slated to go into effect on Wednesday in parts of Palm Beach and Volusia counties in Florida, according to officials.
Nicole was in the center in this image captured on Wednesday, Nov. 8, 2022. Florida is located in the left portion of the image. (AccuWeather Enhanced RealVue™ satellite)
At 6 p.m. EST Wednesday afternoon, aircraft found that Nicole had strengthened to a Category 1 hurricane and was packing sustained winds of 75 mph. By 10 p.m., Nicole was located about 75 miles to the east of West Palm Beach and was moving toward the west at 13 mph.
Early Tuesday, Nicole transitioned from a subtropical storm with some non-tropical characteristics to a full-fledged tropical storm, which is a sign of ongoing organization.