Law & Justice
The Seattle Times Crime section covers law enforcement by police, prosecutors and courts in Seattle, the Eastside, King County, the Northwest and nationwide. Topics include arrests and prosecution of suspects in cases of murder, manslaughter, rape and assault. Other topics are the federal courts; the FBI; Homeland Security; and Justice Department oversight of the Seattle Police Department.
November 4, 2022 at 6:26 pm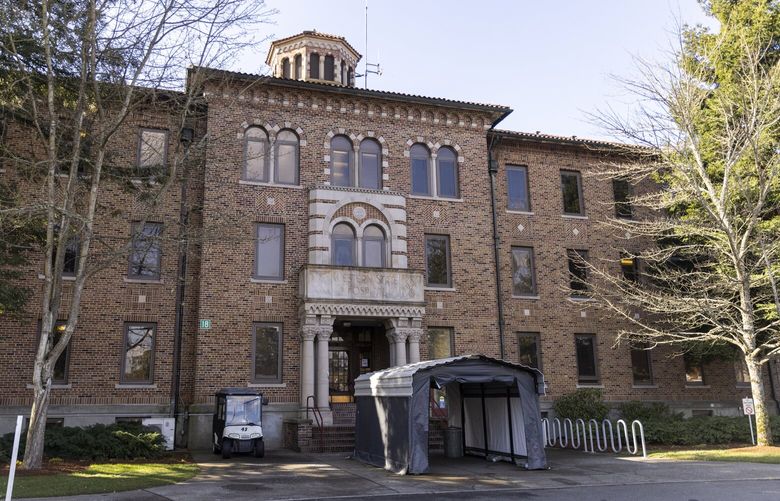 No problems were documented between the two roommates during the three months they lived together in Western State's Building 21, where bedrooms and recreation areas remain unlocked.
More Headlines
November 4, 2022 at 6:01 pm
The man didn't have any visible injuries or gunshot wounds that clearly indicated how he died, but his death appeared suspicious, according to police.
November 4, 2022 at 10:55 am
A bus driver accused of choking a Black passenger to unconsciousness because the man was not wearing shoes has been found guilty of strangulation and…
November 4, 2022 at 9:00 am
A divided Washington Supreme Court has approved a registered sex offender's application to become an attorney in the state — though the man says he's…
November 4, 2022 at 8:00 am
Candidates increasingly tout their "constitutional sheriff" credentials, with many believing they have the ultimate authority to decide what is constitutional.
November 4, 2022 at 6:00 am
The Republican from Southwest Washington calls those charged in the Jan. 6, 2021, attack "political prisoners" and asserts the FBI instigated the assault.
November 3, 2022 at 2:55 pm
Authorities say they found about 100 pounds of methamphetamine, 19.8 pounds of suspected fentanyl mixed with cocaine powder and about 340,000 fentanyl pills.
November 3, 2022 at 8:00 am
Luke Sommer, now 36, has served 15 years of what had been a 44-year sentence. A judge left him behind bars to serve 17 more.
November 3, 2022 at 7:06 am
Seattle Police Department is investigating a fatal shooting after a man was shot and killed in West Seattle.
November 3, 2022 at 7:00 am
A legal aid group has accused the Department of Children, Youth and Family of unlawfully transferring the three from juvenile correctional facilities to adult prisons.
November 2, 2022 at 7:58 pm
A 42-year-old man has been charged with two counts of first-degree murder in connection with the stabbing deaths of a man and woman in a…
…