Sudan strikes deal with UAE firms for $6 billion port
December 13, 2022
CAIRO (AP) — Sudan's military government signed a $6 billion preliminary agreement with two firms from the United Arab Emirates Tuesday to construct a new port on the Red Sea coast, Sudanese state media said.
According to the SUNA news agency, Abu Dhabi Ports Group and Invictus Investment will build and manage the new port of Abu Amama, about 200 kilometers (about 124 miles) north of Sudan's only other port, Port Sudan.
The announcement comes a week after Sudan's ruling military generals signed a "framework agreement" with the country's main pro-democracy group, among other political forces, which could spur a new civilian government and military removed from power.
But the framework agreement offers only a rough outline of how the country expects to resume its road to democracy and has been rejected by several major political forces. Further talks for a second more inclusive deal are expected soon.
ADVERTISEMENT
The port of Abu Amama will include an international airport, a network of internal roads and a power station, among other features, said Sudanese Finance Minister Gibreel Ibrahim, who was at the signing.
The site will be a ''special economic zone″ for trade and business between the Sudanese government and the two UAE businesses. No time frame for Abu Amama's construction was provided.
UK royals keep calm, carry on after Harry and Meghan seriesHarry, Meghan vent grievances in final Netflix episodesHarry and Meghan slam British tabloids in new Netflix seriesRacism uproar at home threatens to eclipse royal visit to US
The UAE, along with the United States, The United Kingdom and Saudi Arabia helped broker last week's framework deal after facilitating months of cross-party talks. The Gulf state has been a leading investor in Sudan in recent years, an ally of its military generals and a large consumer of Sudanese gold.
Sudan has been plunged into turmoil since the country's leading military figure, Gen. Abdel-Fattah Burhan, led a coup in October 2021 that upended the country's democratic transition following three decades of autocratic rule by Omar al-Bashir.
ADVERTISEMENT
You May Like
Amazon Left Scrambling As Prime Users Find Out About Secret DealsPromoted: Online Shopping Tools
Arizona Gov Will Cover The Cost To Install Solar If You Own A Home In These Zip CodesPromoted: EnergyBillCruncher
Electric Companies Will Hate You for Doing This, but They Can't Stop YouPromoted: Lower Bill
Stetson Men's Apache 4X Buffalo Wool Cowboy HatPromoted: Boot Barn
ADVERTISEMENT
PAID FOR BY ARIZONA GAME AND FISH
Keeping Arizona Wild for Future Generations
Only one state agency is on the ground, every day, conserving and protecting Arizona's 800+ species of wildlife.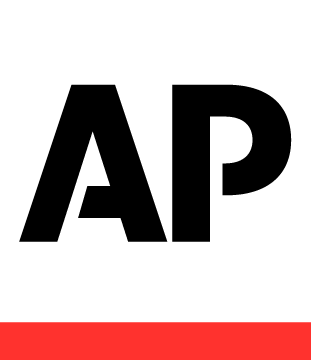 javascript:false
javascript:false
Ad Content
America's largest LEGO event is coming to Mesa, AZ!LEGO Festival!
Children in Ukraine in the CrossfireUNICEF USA
The Unbelievable New BMW Lineup Has ArrivedLuxury SUV Savings | Search Ads
Cleans Pores, Removes Dirt, Excess Sebum and Dead Skin, Making Your Skin Smoother.Hot Sale 70% OFF
Why millions of Americans have stopped buying their glasses at the optometristGlassesUSA.com
Say Hello to the Next Generation of Outdoor Cooking Technology.Ooni Pizza Ovens
Ad Content
Tile Makes Finding Easy, Starting at $14.99.Promoted: Tile
Killer Hybrids And EVs Are Finally Here: See 2022's Thrilling New PricesPromoted: Stuff Answered
Child Refugees and Migrants Need Help NowPromoted: UNICEF USA
Anti-abortion priest Pavone defrocked for blasphemous postsVATICAN CITY (AP) — The Vatican has defrocked an anti-abortion U.S. priest, Frank Pavone, for what it said were "blasphemous communications on social media" as well as "persistent disobedience" of his bishop who repeatedly told him to stop his partisan activism for Donald Trump.yesterday
Ad Content
Now Legal in Arizona, Cheech & Chong Say "You Gotta Try This!"Tommy Chong's CBD
A Garden Office Doesn't Have To Be Expensive (See Prices Here)Yahoo! Search
Self-Adhesive Leather Refinisher – 50%off now!auldea
Amazon Left In Chaos After Shoppers Found This OutExpertsInMoney.co
Shop Stylish & Comfortable Beds on Clearance Sale TodayBeds & Mattresses
The Killer New Volvos Will Leave You BreathlessVolvo Deals
Ad Content
She's Married To The World's Richest ManPromoted: Witty Reporter
The Great Exodus: Residents are Now Moving to These StatesPromoted: Forbes
The New Toyota GR Corolla Is A Jaw DropperPromoted: Best Toyota Deals | Search Ads
Reno mayor sues after finding tracking device on vehicleRENO, Nev. (AP) — Reno mayor Hillary Schieve is suing a private investigator and his company after finding a device attached to her vehicle that was capable of tracking its real-time location. The lawsuit, first reported by The Nevada Independent on Thursday, alleges that the investigator trespassedDecember 16, 2022
AP NEWS
Cookie Settings
DOWNLOAD AP NEWS
Connect with the definitive source for global and local news
MORE FROM AP
FOLLOW AP
THE ASSOCIATED PRESS
All contents © copyright 2022 The Associated Press. All rights reserved.
https://recaptcha.net/recaptcha/api2/bframe?hl=en&v=5qcenVbrhOy8zihcc2aHOWD4&k=6LcUNQcjAAAAAIu8-hEKGDr7xxKi3O4yU0oKtl_7https://secure-assets.rubiconproject.com/utils/xapi/multi-sync.html?p=19564_2&endpoint=us-east