Russia's Vladimir Putin afraid of coup, will retire in 2023 – report
A former ally of the Russian President talked about the possibility that Putin might retire soon, rather then potentially getting killed in a coup.
By SHACHAR BERDISHEVSKY/MAARIV
Published: JANUARY 14, 2023 01:40
Updated: JANUARY 14, 2023 16:06




Russian President Vladimir Putin congratulates security services officers and veterans on Security Agency Worker's Day, via video link at the Kremlin in Moscow, Russia, in this picture released on December 20, 2022.
(photo credit: SPUTNIK/MIKHAIL METZEL/POOL VIA REUTERS)
Advertisement
https://trinitymedia.ai/player/trinity-player.php?pageURL=https%3A%2F%2Fwww.jpost.com%2Finternational%2Farticle-728496&unitId=2900003088&userId=10460d3d-ce43-473f-bfe5-bc2e730ec6fc&isLegacyBrowser=false&version=20230113_481d327f0015fee88486811a7d370bfe581a5731&useCFCDN=0&themeId=140
A source who was close to Putin once claimed that "the president will nominate his chosen heir already this year, instead of risking his downfall," the British Daily Mail reported on Friday. This comes after the Russian president's popularity is reportedly in a freefall because of repeated military failures in the war in Ukraine.
According to his former ally, Putin will want to transfer the power to his chosen successor and retire to his palace near the black sea, rather than risk a coup against him, similar to what happened to Qaddafi and other dictators.
Furthermore, he claimed Putin will seek to give up power, negotiate an end to the war in Ukraine and also not be part of the elections which are planned for 2024.Top ArticlesRead More
Seven Israelis arrested in attempted smuggling of date-rape drug
Everyone Who Has US Dollars In Their Bank Account Should Watch ThisSponsored by usfinancial.news
Coping with Psoriatic Arthritis Fatigue: 4 Tips from Someone Who Is Living ItSponsored by Healthgrades
Wall Street Legend Warns: "Move Your Money by Early 2023"Sponsored by Visionary Profit
For 10 years and counting, Amazon Kids has been working to keep kids safe.Sponsored by About Amazon
He said, "the Russian despot will probably nominate one of his loyalists like the mayor of Moscow Sergey Sobyanin, Prime Minister Mikhail Mishustin or his deputy Chief of Staff Dimitry Kuzak."
Putin is scared
Putin got flustered by the rise of Yevgeny Prigozhin, one of the owners of the Wagner mercenary group. Since the start of the war, Prigozhin has been fighting for more power and resources, which shows his desire to push Putin to the side.

The US announced on March 3, 2022 they were imposing sanctions against Russian oligarchs, including Yevgeniy Prigozhin, as it targeted Russia's super-rich and others close to President Vladimir Putin, further ratcheting up financial pressure over Moscow's invasion of Ukraine. (credit: FBI/HANDOUT VIA REUTERS)
The source said that "Putin's whole apparatus is looking wearily at Prigozhin and is scared he will come after them." He added that "Putin really might not be reelected if he will stand again. He would try to fake the outcome, but this is too much of a risk for the system. He may appoint a trusted person as president, if they could win the elections. Still, the will also have to negotiate will Ukraine and the West."
Discontent is rising
Earlier this month, British military experts estimated that Putin might have a revolution on his hands in the next two months, if he can't change the situation in Ukraine for the better.
[Photos] Why Opie's Mom Was Never Mentioned on the Andy Griffith ShowSponsored by Show Snob
Urologist: Do This Immediately if You Have Enlarged Prostate (Watch)Sponsored by Health
40 Grossly Uncool Things Boomers Still Think Are CoolSponsored by https://moneyplusinvesting.com/
9 Things Doctors Want You to Know About PsoriasisSponsored by Healthgrades
"The Russians are trying to wear down the Ukrainian's will to resist by shelling Ukrainian cities and killing Ukrainian soldiers in large numbers," noted one senior expert, "now it's really up to the Ukrainians to continue attacking the Russians and kill as many Russians as possible to deplete their forces as well. So in a sense we are in a kind of war of attrition that could develop potentially, from one side or the other."
"Putin is quite concerned about the impact of large-scale casualties on cities like Moscow and St. Petersburg, and that's why he's focused a huge amount of time on recruiting from some of the peripheral areas like Siberia," he added, "We've seen unprecedented civil protest movements happening in some of these peripheral areas. They're not getting much attention because the media in Russia hardly covers it."
Tags Russia Vladimir Putin moscow Ukraine-Russia War
Sign up for The Jerusalem Post Premium Plus for just $5
Upgrade your reading experience with an ad-free environment and exclusive content

Join Now >
Advertisement
You Might Also Like
[Photos] 23 Figures With A Deadly Sense Of HumorSponsored – Culturess
The State Of Relationships, Marriages, And Living Alone In The USSponsored – USAFacts
[Pics] At 61, Obama Moves Out Of His Lavish House, Here's WhySponsored – TheDecorIdeas
Your Memory Is Sharp If You Can Name 16/30 Of These People CorrectlySponsored – Bon Voyaged
Which States Have The Least And Most Crime?Northeastern states have the lowest crime rates, while states in the South and West have the most crime.Sponsored – USAFacts
Great Outfits for Shorter GuysWINTER SALE up to 40% OFFSponsored – Peter Manning NYC
[Photos] If You Have One of These 33 Items At Home, Sell It Straight AwaySponsored – Bored Pepper
Hyundai Has Done It Again. This Year's Lineup Is Better Than Ever (See It Now)Sponsored – Auto Savings Center | Search Ads
Would your strategy save the US? This game simulates contemporary conflictsIs there a way to overcome nowadays inner and outer conflicts? this game makes you a player in contemporary diplomatics.Sponsored – Politics Strategy Game
4 Sisters Took Same Picture for 40 Years (Take a Look at the Last One)Sponsored – Bored Pepper
Diabetes Is Not From Sweets! Meet The Number One EnemySponsored – Blood Sugar
Kia – Brand New and AffordableSponsored – All Things Auto
Popular in the Community
Advertisement
Palestinian motorist shot dead by Israeli troops in checkpoint scuffle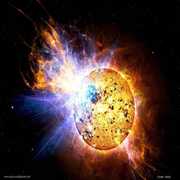 Shierl
The pals made checkpoints and waiting necessary themselves. Israel has been treating them far more leniently than most countries, especially Arab countries, would. They deserve no sympathy.
Top Comment
Top Comment
4
Stricken Lebanon endures 3rd exodus as its people flee disaster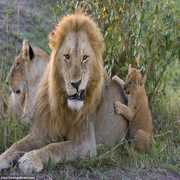 Lion_of_Judah
Mass migration of the good Lebanese people might be a blessing in disguise and should be encouraged.Why? It will mean that Israel will have free reign to destroy the terrorist infrastructure embedded into Lebanese society without risking harm to civilians. Hezbollah use civilians as human shields.Once the remaining terrorists are destroyed, all displaced Lebanese people can return home and have a peaceful Lebanon, with its friend Israel and the West rebuilding it for them.
Top Comment
Top Comment
6
Will Israel strike Iran's nuclear facilities in 2 years? – opinion
GgSs
well, I do not think that such sounding, especially in advance, is a good idea. If memory serves, osirak reactor was stricken first, and the noise about it came only later.
Top Comment
Top Comment
5
A civil war is not a joke – Israelis need to wake up – opinion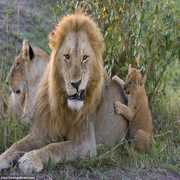 Lion_of_Judah
The national security minister was correct when ordering the police to use force to stop protesters causing civil disobedience. The leaders of any party in the Knesset should be arrested for giving such an order.When Netanyahu of the center right Likud party lost the election, was their protests and riots? No.There is a pattern of people around the world who reside on the left side of politics, who always go on strike, try to remove history or change it, they cry foul, they lie, when they lose an election, and we are seeing the same thing in Israel.Any protests should be peaceful and organized with the police in advance, but when I see a placard stating, "Netanyahu is the Crime Minister" after not having been found guilty of any offense, that person should be jailed for blasphemy.
Top Comment
Top Comment
40
39% of Americans believe Jews are more loyal to Israel than the US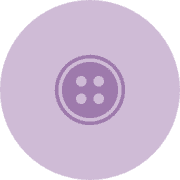 LarryGoldstein
Greenblat says the entire United States must "wake-up." To what? What exactly does he want to happen? What exactly does he plan to do with his organization the ADL? What change in message does he have? Without a plan, these words are simply a cliche witout meaning. Larry M. Goldstein
Top Comment
Top Comment
38
Written records of biblical King David discovered by researchers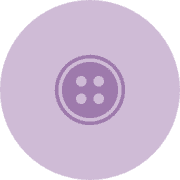 LarryGoldstein
Did we not know already that Moabite and Hebrew were "mutually intelligible," as the article says? How did Elimelech and Naomi communicate with the Moabites when the moved from Bethlehem to the fields of Moav (Book of Ruth)? In cases were language was a problem, that is mentioned in the Bible, for example Joseph in Egypt (Book of Genesis). No such problem is mentioned in the Book of Ruth, and it is likely, as inferred here, that the two languages were understood by both the Moabites and the Hebrews. Larry M. Goldstein
Top Comment
Top Comment
145
You Might Also Like
Coyuchi Combines ESG & Growth – 2021 Net Sales Of 33.3 millionInvest in Our Mission: Circular business model, high quality products for sustainable home. Learn About Coyuchi's Reg A+ and their plans …Sponsored – manhattanstreetcapital
6.5% High Yield CDFind The Highest CD Interest RatesSponsored – CD Interest Rates
What Are The Common Biomarkers for Psoriatic Arthritis? (You May Wish You Knew Sooner)Find the Early Signs & SymptomsSponsored – SA
7.5% High Yield CDFind The Highest CD Interest RatesSponsored – CD Rates
Warning Signals of Bipolar Disorder Most People Are Unaware OfFind the Symptoms and TreatmentsSponsored – Bipolar Disorder
5.5% High Yield CDFind The Highest CD Interest RatesSponsored – CD Rates
Phoenix: New (Low-Rent) Apartments for Seniors(Take A Peek At The Prices)Sponsored – Real Estate
What Causes Atopic Dermatitis Skin Rash? It's Most Likely Not What People ThinkFind The Symptoms and TreatmentsSponsored – Dermatitis Skin Rash
The Red Flag Symptoms of Macular Degeneration (Catching it Early Matters)Find The Causes, Symptoms & Treatments for Macular DegenerationSponsored – Eye Problems
Suffering from back and shoulder pain? Search for Treatment options nowLearn MoreSponsored – Back Pain
Warning Signals of Psoriatic Arthritis Most People Are Unaware OfFind Symptoms & TreatmentsSponsored – Arthritis
Warning Signals of Amyloidsosis Disorder Most People Are Unaware OfFind the Symptoms and TreatmentsSponsored – Amyloidsosis
By AMOTZ ASA-EL
Advertisement
Recommended Stories
Artillery sinks Russian warship in Dnipro River, says UkraineJPost – International
Don't fall victim to scammersBitdefender | Sponsored
Where Are Immigrants Moving To In The US?USAFacts | Sponsored
Murdoch buys the priciest home in U.S. history for $150 millionMansion Global | Sponsored
Russia releases US Navy veteran into Poland – former Governor RichardsonJpost – American Politics
Israel is broken – but cantonizing it can fix it – opinionJPost – Opinion
Top Actor Edward Norton Told He's From Slavemaking Family: When You Read 'Slave Aged 8,' You Just Want To DieMoguldom Nation | Sponsored
10 Things to Know About Psoriatic ArthritisHealthgrades | Sponsored
Advertisement
Advertisement




Information
The Jerusalem Post Group
Tools and services
Sites Of Interest
The Jerusalem Post Customer Service Center can be contacted with any questions or requests:
Telephone: *2421 * Extension 4 Jerusalem Post or 03-7619056 Fax: 03-5613699 E-mail: subs@jpost.com
The center is staffed and provides answers on Sundays through Thursdays between 07:00 AM and 14:00 PM and Fridays only handles distribution requests between 7:00 AM and 12:30 PM
For international customers: The center is staffed and provides answers on Sundays through Thursdays between 7AM and 14PM Israel time Toll Free number 1-800-448-9291 Telephone +972-3-761-9056 Fax: 972-3-561-3699 E-mail: subs@jpost.com
Copyright © 2023 Jpost Inc. All rights reserved • Terms of Use • Privacy PolicyDesigned by
https://ads.pubmatic.com/AdServer/js/user_sync.html?p=156758&userIdMacro=PM_UID&predirect=https%3A%2F%2Fsync.spotim.market%2Fcsync%3Ft%3Da%26ep%3D281178%26extuid%3DPM_UID