'Reckless driver' turns out to be dog behind wheel of Texas parking lot crash
By Stephanie Weaver
PublishedDecember 2, 2022 1:02PM
Updated 1:14PM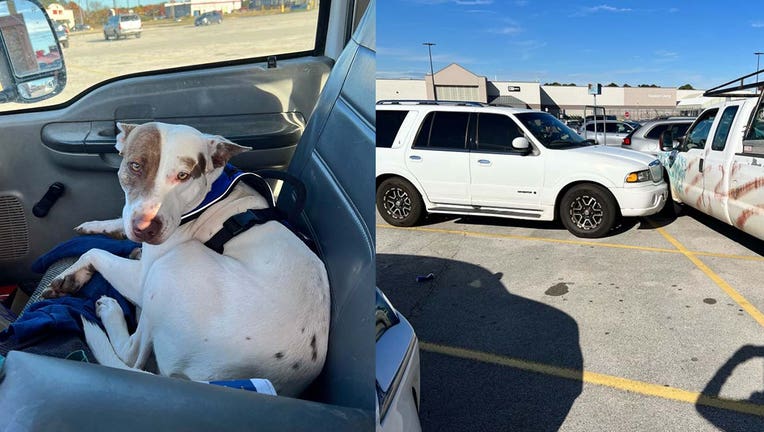 article
The investigation revealed that the dog was behind the wheel in Walmart parking lot crash. (Credit: Kilgore Police Department)
KILGORE, Texas – Police in Texas "apprehended a reckless driver" Thursday that turned out to be a dog who crashed into two cars in a Walmart parking lot.
According to Kilgore Police Department, one of the victims noticed the suspect "barrelling down on him" but couldn't get out of the way.
Children in Ukraine in the CrossfireUNICEF USA|
"He was shocked to see the driver was a dog!," KPD shared on social media. "Yep, the pooch was actually behind the wheel when the crash occurred."
The investigation revealed the furry friend was sitting in an unoccupied vehicle waiting on his family while they shopped.