Nassau County GOP calls for Santos to resign
By Gregory Krieg and Shania Shelton, CNN
Updated 1:37 PM EST, Wed January 11, 2023
Video Ad Feedback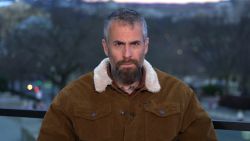 'He's not a leader': Fanone weighs in on McCarthy's struggle to become House speaker
02:46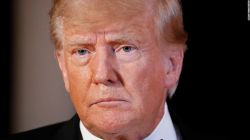 Trump remains under scrutiny for January 6 insurrection 2 years later
03:14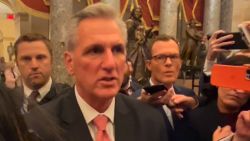 McCarthy after failing on 11th vote: 'It's OK if it takes a little longer'
03:35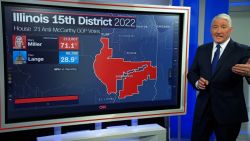 John King: Here's where the 'no' votes in the GOP are coming from
03:15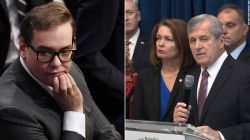 Watch reporters swarm George Santos as NY GOP leaders call for his resignation
02:48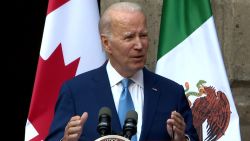 Biden explains what happened with classified documents found in private office
01:08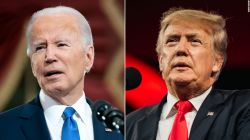 CNN reporter lays out differences in Biden office classified documents and those found at Mar-a-Lago
03:37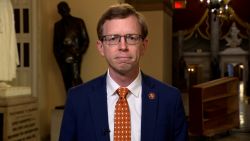 GOP lawmaker: Speaker kicking people off committees the 'new normal'
01:19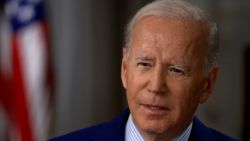 Classified documents found at Biden private office. Hear what he said about Trump Mar-a-Lago documents
02:24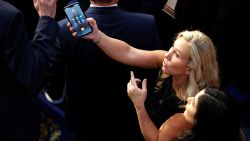 Marjorie Taylor Greene explains why she was on the phone with Trump on House floor
02:14
Fmr. US attorney explains what could happen next in Fulton Co. investigation
03:09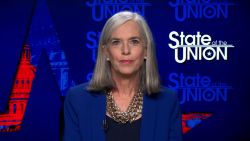 'That is a smoke screen': Top Democrat calls out Republicans after McCarthy vote
03:33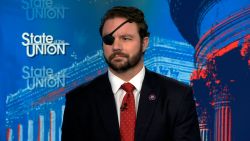 Crenshaw walks back 'terrorist' comment
03:43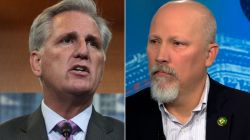 Rep. Chip Roy warns McCarthy about a major, looming negotiation in the House
03:13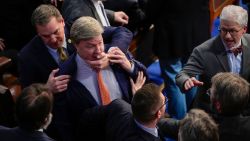 GOP lawmaker had to be restrained while confronting Gaetz. Hear what he told him
01:46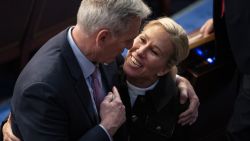 Hear what Marjorie Taylor Greene did immediately after McCarthy became Speaker
02:18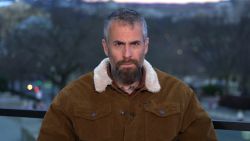 'He's not a leader': Fanone weighs in on McCarthy's struggle to become House speaker
02:46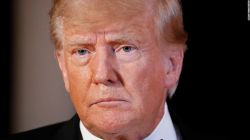 Trump remains under scrutiny for January 6 insurrection 2 years later
03:14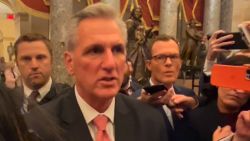 McCarthy after failing on 11th vote: 'It's OK if it takes a little longer'
03:35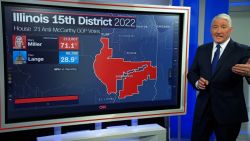 John King: Here's where the 'no' votes in the GOP are coming from
03:15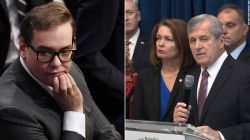 Watch reporters swarm George Santos as NY GOP leaders call for his resignation
02:48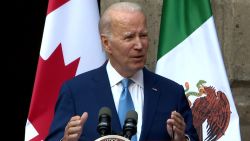 Biden explains what happened with classified documents found in private office
01:08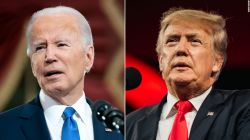 CNN reporter lays out differences in Biden office classified documents and those found at Mar-a-Lago
03:37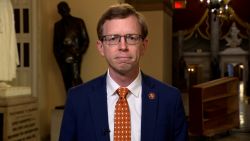 GOP lawmaker: Speaker kicking people off committees the 'new normal'
01:19CNN —
Leaders of the Nassau County Republican Party on Wednesday called for Rep. George Santos, elected to represent New York's 3rd Congressional District in November, to resign from office over his lies to voters and fabrications about his personal life.
"Today, on behalf of the Nassau County Republican Committee, I'm calling for his immediate resignation," chairman Joseph G. Cairo said at a news conference on Long Island. He was joined by a slate of local party officials and, remotely from Washington, DC, Republican Rep. Anthony D'Esposito, who also called for Santos to step down.
Cairo said the congressman's campaign was made up "of deceit, lies and fabrication."
"He deceived voters," Cairo said. "His lies were not mere fibs. He disgraced the House of Representatives … He's not welcome here at Republican headquarters."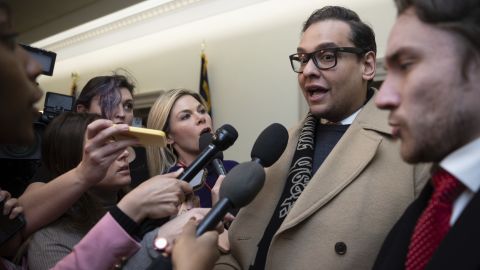 Rep. George Santos speaks with reporters Wednesday as he leaves his office on Capitol Hill.Francis Chung/Politico/AP
Moments after the news broke, Santos, who was in Washington at the time, refused to resign.
"I will not," he told reporters on Capitol Hill when asked if he will step down. He refused to answer additional questions as he went into an elevator.
The top Republicans in the House – Speaker Kevin McCarthy, Majority Leader Steve Scalise and Majority Whip Tom Emmer – did not answer questions from CNN about Santos and the Nassau County GOP's calls for his resignation.
More false claims from George Santos about his work, education and family history emerge
A source close to House GOP leadership said the calls from the county GOP will not have any bearing on their decision regarding Santos's political future.
The source said Republicans leaders are far more cognizant of the fact that a Santos resignation would tee up a special election in a Biden-won district, and Democrats would have a real shot of winning it, making the House GOP's razor thin majority even slimmer. Santos flipped the seat in November.
"So, it's a simple numbers game for leadership right now," the source said.
Nassau County GOP officials said constituent calls in Santos' district will be redirected to D'Esposito's office and that Santos has been completely cut off from the party. But Cairo, the chair, said he has not spoken to McCarthy – who enjoyed Santos' support in his struggle to win the speakership last week – and did not immediately put forward a candidate for a potential special election to replace Santos.
Video Ad Feedback
Santos voters speak to CNN after his false claims were revealed
02:38 – Source: CNN
"There's no vacancy now and that's a premature question," Cairo said. He added that he had not spoken to Santos since after the initial report questioning his background. State Sen. Jack Martins is among the rumored favorites to run should the seat come open, though he expressed doubts in his remarks that Santos would leave.
Enter your email to sign up for CNN's "What Matters" Newsletter.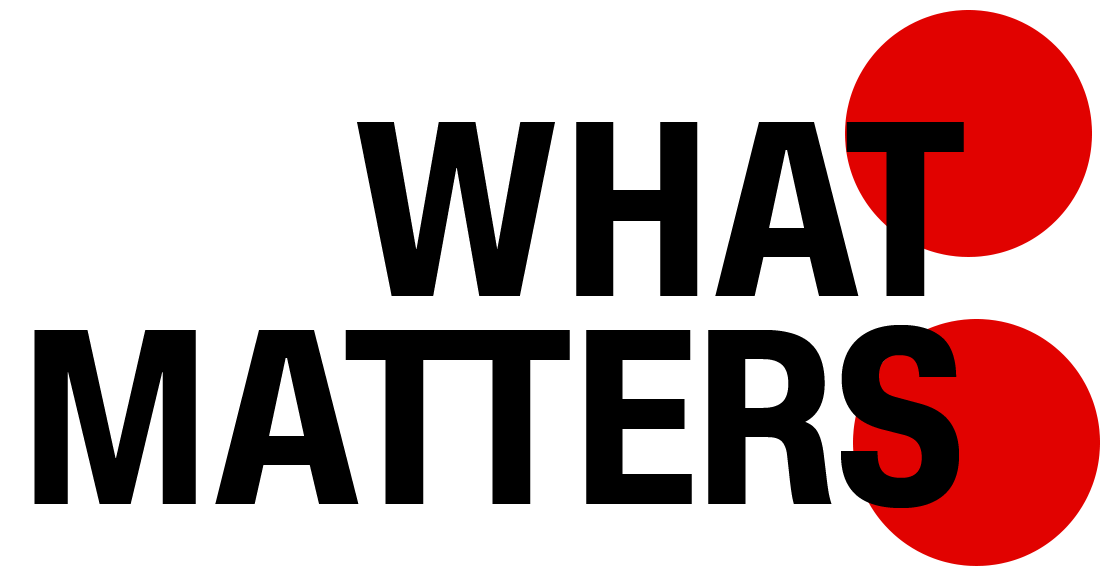 Sign up for CNN's What Matters newsletter
Every day we summarize What Matters and deliver it straight to your inbox.Sign Me UpNo, Thanks
By subscribing you agree to our
"It is probably impossible to shame the shameless," Martins said.
Pressed on why the party backed Santos both in 2020 and again in 2022, Cairo conceded that his vetting process was insufficient but repeatedly noted that Santos came from Queens and had been vouched for by the party there.
"He was not someone that we knew," Cairo said. "We trusted him and