judge Bars Fusion GPS Emails from Sussmann Trial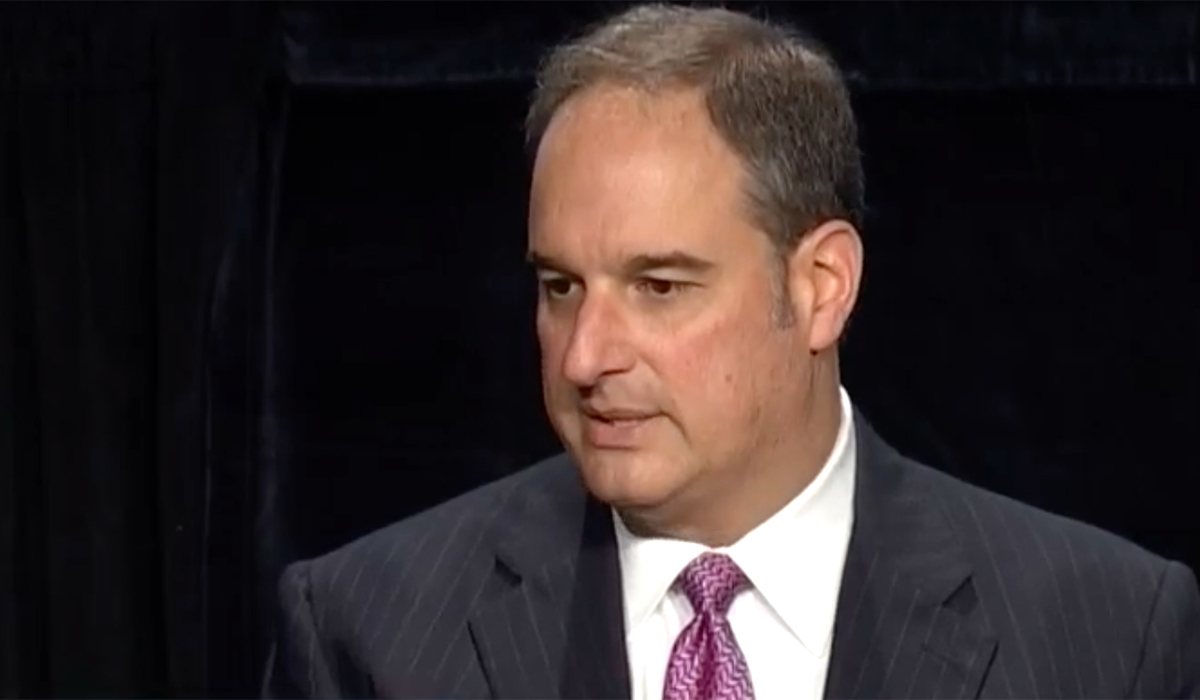 Share
By ISAAC SCHORR
May 12, 2022 3:32 PMListen to article
All Our Opinion in Your Inbox
NR Daily is delivered right to you every afternoon. No charge.SUBSCRIBE
District Court judge Christopher Cooper ruled Thursday that none of the 38 emails exchanged between lawyer Michael Sussmann, the Clinton campaign, and opposition research firm Fusion GPS — and submitted as evidence by Special Counsel John Durham — are admissible in Sussmann's impending trial.
https://imasdk.googleapis.com/js/core/bridge3.516.0_en.html#goog_169102404https://c631dd5efb18dd18b19e84270c85de38.safeframe.googlesyndication.com/safeframe/1-0-38/html/container.html
TOP STORIES
KYLE SMITHNRPLUS
BRITTANY BERNSTEIN
JIM GERAGHTY
Sussmann's trial for making a false statement to the FBI begins Monday in Washington, D.C. Sussmann told the Bureau's general counsel, James Baker, that he was not working on behalf of any client when he came forward with alleged evidence of collusion between the Trump organization and the Russian Alfa bank, according to a text message between the two obtained by Durham and revealed in an earlier filing. But time logs from his law firm show that he was in fact being paid by Hillary Clinton's presidential campaign at the time.
The defense had argued that the emails were all protected by attorney-client privilege and attorney-work-product doctrine. Cooper ruled that only 16 of the messages were protected for those reasons, and directed Sussmann's attorneys to turn over the remaining 22 messages. However, Cooper said he will not allow Durham to introduce any those unprotected 22 emails during Sussmann's trial due to the alleged untimeliness of Durham's request.

Top Articles
READ MORE
Poll: Asian Americans Driving Support forRecall of Progressive DA Chesa Boudinhttps://imasdk.googleapis.com/js/core/bridge3.516.0_en.html#goog_859214470https://imasdk.googleapis.com/js/core/bridge3.516.0_en.html#goog_77277535https://imasdk.googleapis.com/js/core/bridge3.516.0_en.html#goog_1174627358
Durham was tasked with investigating the origins of the Department of Justice's investigation into ties between Donald Trump's 2016 presidential campaign and Russia in 2019.
Tech executive Rodney Joffe told Sussmann in 2016 that there was evidence of "communications between internet servers maintained for the Trump Organization and servers belonging to Russia's Alfa Bank." Sussman went on to pass that information along to Perkins Coie partner Marc Elias, Fusion GPS, and the FBI in a meeting with Baker.
The emails not protected by w0rk-product doctrine or attorney-client privilege "mostly involve internal communications among Fusion GPS employees," according to Cooper. While the defense argued that the emails could be protected as "work product," Cooper determined that the communications were not only related to advising the Clinton campaign on the risk of a defamation suit, but also a media relations strategy that "included pitching certain stories, providing information on background, and answering reporters' questions."https://c631dd5efb18dd18b19e84270c85de38.safeframe.googlesyndication.com/safeframe/1-0-38/html/container.html
Similarly, Cooper ruled that they were
84 total views, 2 views today