January 6 committee considering asking DOJ to pursue multiple criminal charges against Trump
By Jamie Gangel and Katelyn Polantz, CNN
Updated 7:04 PM EST, Fri December 16, 2022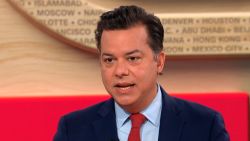 Marjorie Taylor Greene tells crowd if she had organized Jan. 6 'we would have won'
03:07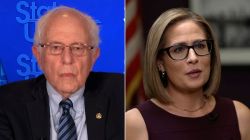 See Bernie Sanders' reaction to Sinema leaving Democratic party
02:10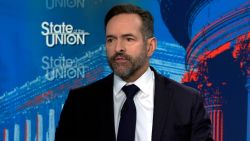 'I'm here to take you home': Diplomat describes plane ride with Brittney Griner
03:09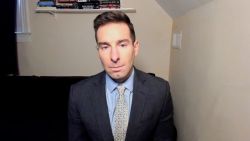 'The stakes are really enormous': Honig on SCOTUS elections case
01:58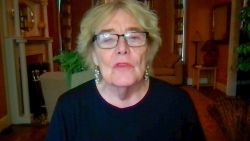 Rep. Lofgren says executive summary will have 'very bad' previously unreleased evidence from Jan. 6 hearings
02:45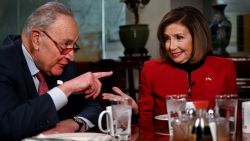 CNN Exclusive: Pelosi and Schumer say Biden should run for re-election in 2024
02:51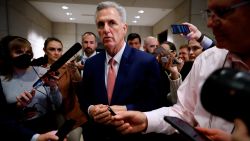 GOP strategist lists McCarthy's challenges ahead of tough speaker fight
02:36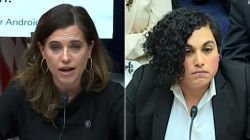 'Rhetoric has consequences': GOP lawmaker grills Harvard instructor over past tweets
02:45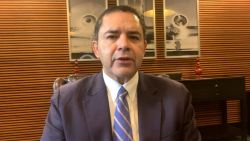 Democrat: I don't know why Biden administration keeps avoiding border
02:56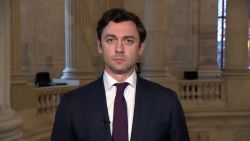 Sen. Ossoff discusses report finding widespread sexual abuse of female inmates
03:19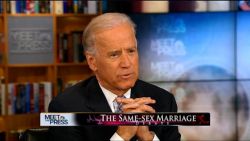 Biden signs same-sex marriage bill a decade after comments that shocked the country
02:55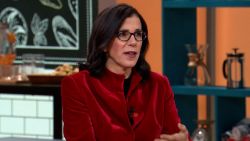 Alexandra Pelosi struggles 'to make peace' with father's attack
05:56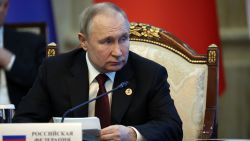 Putin cancels his annual press conference. Hear ex-ambassador's theory why
01:00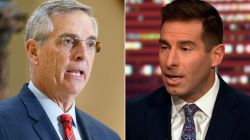 Legal analyst calls out 'unforced error' by DOJ in 2020 election probe
01:21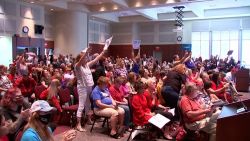 How Gov. Ron DeSantis is shaping school boards across Florida
03:44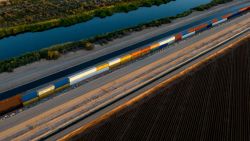 Opinion: Arizona governor's border wall of crates is 'wildly ineffective'
04:28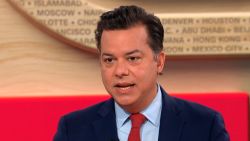 Marjorie Taylor Greene tells crowd if she had organized Jan. 6 'we would have won'
03:07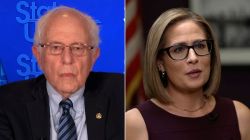 See Bernie Sanders' reaction to Sinema leaving Democratic party
02:10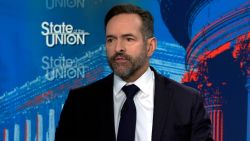 'I'm here to take you home': Diplomat describes plane ride with Brittney Griner
03:09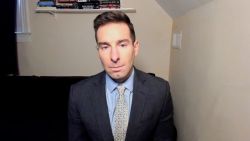 'The stakes are really enormous': Honig on SCOTUS elections case
01:58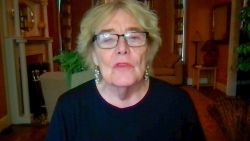 Rep. Lofgren says executive summary will have 'very bad' previously unreleased evidence from Jan. 6 hearings
02:45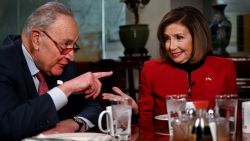 CNN Exclusive: Pelosi and Schumer say Biden should run for re-election in 2024
02:51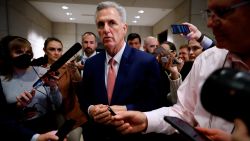 GOP strategist lists McCarthy's challenges ahead of tough speaker fight
02:36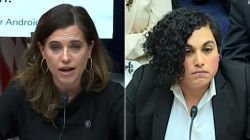 'Rhetoric has consequences': GOP lawmaker grills Harvard instructor over past tweets
02:45CNN —
The House select committee investigating January 6, 2021, is considering asking the Justice Department to pursue at least three criminal charges against former President Donald Trump, according to a source familiar with the matter.
The criminal charges being considered include obstruction of an official proceeding, conspiracy to defraud the federal government and insurrection. The referral recommendations will be presented at a committee meeting on Monday.
The recommendations match allegations the select committee made against Trump and his elections attorney John Eastman in a previous court proceeding seeking Eastman's emails.
Ad Feedback
A judge had agreed with the House, finding it could access Eastman's emails about his 2020 election work for Trump because the pair was likely planning to defraud the US and engaging in a conspiracy to obstruct Congress, according to that court proceeding.
The final committee report could include additional charges proposed for Trump, according to the source. It will provide justification from its investigation for recommending the charges.
The Guardian was first to report on the committee's consideration of the charges.
Steven Cheung, a spokesman for Trump, criticized the committee in a statement as a "Kangaroo court" that held "show trials by Never Trump partisans who are a stain on this country's history."
The impact House referrals could have remains unclear because the Department of Justice special counsel investigation is already examin