Has Biden's Top Diplomat in Mexico Gone Too Far, Officials Ask?
in News
17.1k
SHARES
49k
VIEWS
Share on FacebookShare on Twitter
MEXICO CITY — Mexico's election czar delivered a message to the American ambassador: The Mexican president was mounting an all-out assault on the national elections authority, sowing doubt about a pillar of the country's democracy.
But instead of expressing alarm, America's top diplomat in Mexico took up one of the president's lines of attack, entertaining claims that an election long in the past, in 2006, had been stolen from the Mexican leader.
javascript:window["$iceContent"]
ADVERTISEMENT
The ambassador, Ken Salazar, said in an interview that he was not convinced that the election was clean, challenging the stance of the United States at a time when democracy is under threat at home and across the hemisphere.
Mr. Salazar, who invited the election overseer to his residence, told The New York Times he wanted to know: "Was there fraud?"
The matter had long been settled — for Mexico's judicial system, the European Union and the American government — until now.
This ambassador's willingness to question the election's legitimacy is the latest example of what several U.S. officials say is a worrying pattern, in which America's top diplomat in Mexico has appeared to contradict his own government's policies in the interest of aligning himself with President Andrés Manuel López Obrador.
When he took the job in September 2021, Mr. Salazar was told to prioritize building a strong relationship with Mr. López Obrador in hopes it would advance the White House's agenda.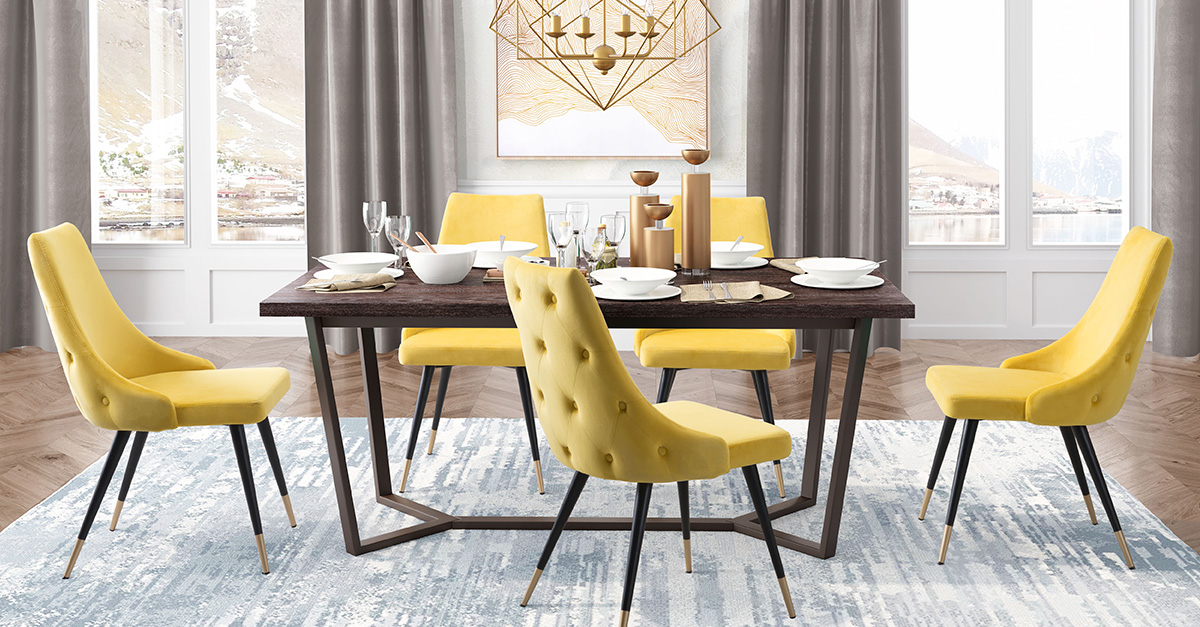 Find Your Next Bestseller
Shop new, unique products added daily and keep your inventory fresh with JuniperMarket, a new online wholesale marketplace. Sign up today.
>
ADVERTISEMENT
As the primary buffer between the United States and record-high flows of migrants, Mr. López Obrador holds enormous leverage over Mr. Biden and his presidency.
Preserving Mexico's cooperation, administration officials said, meant avoiding conflict with a mercurial Mexican leader who had the power to damage Mr. Biden's political future by refusing to hold the line on migration.
Mr. Salazar has in fact succeeded in getting close to the Mexican president.
But there is growing concern within the administration that the ambassador may have actually compromised U.S. interests in the process — and has not leveraged the relationship into policy wins when Mr. Biden needs them most, according to interviews with more than a dozen current and former officials and analysts.
The ambassador has rehashed debunked claims of a stolen election used by the Mexican president to fuel distrust in the country's democracy; questioned the integrity of a U.S.-funded anticorruption nonprofit that had gone up against the president; caused a political storm by appearing to signal support for an energy overhaul the U.S. government opposed; and has stayed silent as Mr. López Obrador relentlessly attacks journalists.
In strategically important countries governed by volatile leaders, U.S. ambassadors often have to walk a fine line between cultivating a bond with the president and pushing their own government's priorities.
Mr. Salazar insists his "direct relationship" with Mr. López Obrador benefits the United States.
Yet inside the U.S. government, some are questioning whether the administration's soft approach is actually working — or merely emboldening Mr. López Obrador as he challenges American influence and undermines democratic safeguards, according to senior U.S. officials who were not authorized to speak publicly.
The Mexican leader has pursued an energy agenda that threatens American companies and regularly uses his bully pulpit to discredit and personally insult those who question his government.
The economy is cratering, violence continues to rage and now Mexico — not Central America — has become the biggest source of migrants arriving at the U.S. border.
Even after the ambassador's charm offensive, the Mexican president led several leaders in boycotting a major summit hosted by the administration in June, embarrassing Mr. Biden on a global stage.
"The ambassador believes he's close to AMLO," said Duncan Wood, the vice president of strategy at the Wilson Center, using the Mexican leader's nickname. "Is there anything to show for it? I can't find anything."
The Biden administration, Mr. Wood said, is "being played by AMLO."
From the beginning of his tenure, Mr. Biden has had a fraught relationship with the Mexican president, who initially refused to recognize his election victory.
President Donald J. Trump, when he was in office, coerced Mr. López Obrador into executing his hard line immigration policy under the threat of tariffs, and in exchange left the Mexican leader alone to pursue his domestic agenda.
The Biden administration is just as reliant on Mexico for migration enforcement, and Mr. López Obrador's government has dedicated significant resources to that effort, arresting a record number of migrants last year.
At the same time, though, Mr. Biden has vowed to pursue a broader agenda in the region, including defending human rights and democracy — without the heavy-handed tactics of his predecessor.
Mr. Salazar was seen as the perfect man to mollify the Mexican president. Officials assumed the former Democratic senator's folksy manner would work well with Mr. López Obrador's man-of-the-people persona.
"What we need to do is to address these huge, unprecedented problems together," Mr. Salazar said. "And you can't do it if you have an enemy."
Mr. Salazar meets with Mexico's leader on a regular basis, securing significant access to the country's top power broker.
As Mr. López Obrador pursued energy overhauls, the ambassador set up meetings between the Mexican leader and U.S. companies affected. Mr. Salazar told Reuters that the U.S. government is making progress on settling disputes affecting more than $30 billion of American investment in Mexico's energy sector.
Publicly, the Biden administration stands by Mr. Salazar.
"Some of the criticism that is levied at him is because he is engaging so actively with this government, but frankly, he's doing it to try to advance U.S. interests," said Juan Gonzalez, Mr. Biden's top adviser on Latin America.
As for Mr. López Obrador's claim that the 2006 election was stolen from him, Mr. Gonzalez confirmed in an interview that the U.S. position on the matter "has not changed," despite the ambassador's skepticism.
"We recognize the outcome of the election results," Mr. Gonzalez said. "The U.S. has been on the record."
Mr. Salazar, however, told The New York Times that he was "not aware of the U.S. government line," and that he still had doubts: "I have been told by many people who watched the vote that night, including people that have no ax to grind, who are very credible people, that there was fraud."
It is episodes like these that have stoked concerns among U.S. officials who say that the ambassador may have gone too far. At times, he has caused confusion about the U.S. position on some of the most sensitive policy issues.
Weeks after Jennifer Granholm, the U.S. energy secretary, flew to Mexico to express concern about the energy changes, Mr. Salazar appeared to contradict her message, telling Mexican journalists that "the president is right" to pursue changes to the law.
The comment, which Mr. Salazar said was taken out of context, was marshaled by Mr. López Obrador to signal the ambassador's support for legislation that would boost Mexico's state-owned electrical utility and jeopardize billions in U.S. investments.
In March, the Mexican president invited the ambassador to join him at his daily news conference, where he takes the stage to push government talking points and assail anyone he considers an adversary — including the U.S. government.
Mr. Salazar wanted to attend, he told The Times, but his staff urged him to reconsider, arguing that standing by Mr. López Obrador during one of his tirades would be risky for the Biden administration.
Eventually, the potential awkwardness was avoided by what the ambassador said was a "scheduling conflict."
Earlier this year, one prominent civic leader wrote to Mr. Salazar seeking support against Mr. López Obrador's attacks on advocacy groups. The leader, María Amparo Casar, was then summoned to Mr. Salazar's residence.
Ms. Casar's nonprofit, Mexicans Against Corruption and Impunity, investigates graft and is a regular target of Mr. López Obrador's scorn.
The president had also assailed the U.S. government for funding the group, which was co-founded by a businessman who left the organization to form an opposition movement.
A senior Biden administration official had already told Mr. Salazar that the administration would not pull financing for the organization, said two U.S. officials who were not authorized to speak publicly.
But in the lead-up to the meeting, he told his staff he had grown suspicious of the group and wanted to investigate it.
The ambassador told The Times he believed the opposition activism of the group's founder "created the appearance of impropriety" and said he would "advocate for the funding to be cut" if he found charges of political activity to be credible.
At the meeting, Mr. Salazar grilled Ms. Casar, questioning whether her group was secretly involved in politics. Ms. Casar, shocked, said no, explaining that U.S. government auditors had determined over and over again that the group was not involved in politics.
"Why should I believe you?" the ambassador then asked, according to two people familiar with the meeting who asked not to be named for fear of reprisal.
"The only proof I have is my word," Ms. Casar answered. The ambassador told her that "this doesn't smell good," before abruptly rising and cutting the meeting short.
Mr. Salazar told The Times he had every right to raise "legal and ethical" issues with a recipient of U.S. funding, adding, "Somebody can tell you a lot of things that just aren't true."
Mr. Gonzalez told The Times that the American government would continue to fund Ms. Casar's group. "The policy of the U.S. is clear on this," he said.
All of the political capital the ambassador has tried to build with Mexico's president was not enough to stop him from delivering a humiliating rebuke to Mr. Biden last month.
In the lead up to a key regional summit hosted by the administration in June, the Mexican president repeatedly bashed the United States for not inviting Cuba, Nicaragua or Venezuela.
Mr. Salazar pleaded with him to attend, said a U.S. Embassy official who requested anonymity to avoid reprisal, but Mr. López Obrador kept threatening to boycott the event, and a wave of countries followed suit.
In a last-ditch effort at diplomacy, the ambassador paid a visit to Mexico's most important religious site, a shrine to the Virgin of Guadalupe, the day before the summit was set to begin.
"I pray at the Basilica to the Patroness of the Americas to lift up our leaders to chart a new transformative era for the Americas and the US-Mexico relationship," Mr. Salazar posted on Twitter.
Mr. López Obrador officially dropped out of the event the next day.
The post Has Biden's Top Diplomat in Mexico Gone Too Far, Officials Ask? appeared first on New York Times.
Trending Posts
Highland Park Suspect Was Known to Police; Bought Guns Legally
in News

492
SHARES
1.4k
VIEWS
Share on FacebookShare on Twitter
HIGHLAND PARK, Ill. — The man accused of killing seven people and wounding dozens of others in a shooting that terrorized a Fourth of July parade had been investigated by the local police before. Officers had responded in 2019 after someone reported that he had tried to kill himself. And they came to his home a few months later — seizing a knife collection — after a family member reported that he had pledged to "kill everyone."
Still, in the years since, the man, Robert E. Crimo III, 21, was able to legally buy several guns in Illinois, including a high-powered rifle that officials said was used in the attack on Monday in Highland Park, a lakefront suburb north of Chicago. On Tuesday, Mr. Crimo was charged with seven counts of first-degree murder.
The details of those prior police visits raised questions about whether the Illinois authorities missed opportunities to use their relatively strict firearm laws to block Mr. Crimo's gun purchases, and about whether a newly signed federal gun law might have made a difference had it been in force earlier. In a statement, the Illinois State Police defended its decision to grant Mr. Crimo a permit to own a gun, which he applied for in December 2019, three months after the police took the knives from his home.
In Highland Park, the police said that Mr. Crimo appeared to have prepared for weeks to attack the parade on Monday morning, and that he had used a fire escape to climb atop a downtown business to fire dozens of rounds from a high-powered rifle into the crowd. Afterward, they said, he escaped by discarding his rifle and blending into the crowd while wearing women's clothing. The authorities released a picture that appeared to show him wearing an American flag scarf around his neck — perhaps, they said, to conceal his distinctive neck tattoos.
Mr. Crimo was arrested about eight hours later when a resident spotted him on a highway in a nearby suburb. Although the authorities said they had uncovered no evidence that the shooting was motivated by racial or religious hate, they acknowledged that they did not know what motivated the attack. Prosecutors said Mr. Crimo would make an initial court appearance on Wednesday. It was not immediately clear whether he had a lawyer.
The sequence of events in Highland Park — in which law enforcement was told about a troubled young man, one who later acquired guns and was accused of using them to kill — was not unique. In the massacre at a high school in Parkland, Fla., in 2018, the F.B.I. received tips about the person who has pleaded guilty in the case, Nikolas Cruz, before the shooting occurred. And a judge ruled that the Air Force was mostly responsible for a mass shooting at a Texas church in 2017 because it had not entered the gunman's domestic violence conviction into a federal database.
The attack on Monday was also not the first to raise questions about vulnerabilities in Illinois's strict gun laws, which require a permit to own a weapon, and which include a red flag provision that allows law enforcement to seize weapons from people deemed dangerous.
"We must vastly increase awareness and education about this red flag law," Eric F. Rinehart, the Lake County state's attorney, said on Tuesday when he announced the murder charges. He also called for the passage of a ban on assault weapons.
A man convicted of killing four people at a Waffle House restaurant in Tennessee in 2018 had previously surrendered his guns to law enforcement in his Illinois hometown. But those guns, including the AR-15-style rifle used in the attack, were returned to the gunman's father, officials said at the time.
The laws also came under scrutiny in 2019, when a man fatally shot five people at an Aurora, Ill., factory where he worked. That man, who died in a shootout with the police, had been banned from owning a gun for five years but continued to possess one.
In Highland Park, officials said Mr. Crimo did not have a Firearm Owner's Identification Card at the time officers seized 16 knives, a dagger and a sword from his home in 2019. They said they believed he bought several guns in the years since, including the rifle used on Monday and another that was in his car when he was arrested. Those guns were bought legally by Mr. Crimo in Illinois, officials said, meaning he would have had to have applied for and received a firearm owner's card from the State Police.
A spokeswoman for Gov. J.B. Pritzker, a Democrat who supports gun control laws, declined to answer questions on Tuesday about whether the governor believed that the state's laws had worked as intended in the Highland Park case, but issued a statement calling for stricter gun laws and greater awareness of existing restrictions.
"Unfortunately, every time a mass shooting occurs it serves as a stark reminder that our gun laws often fall short of the rigorous standards that feel like common sense to most Americans," the governor said.
Mr. Pritzker's office directed inquiries about Mr. Crimo's case to the State Police, who defended how they handled it, saying, in part, that "at the time of FOID application review in January of 2020, there was insufficient basis to establish a clear and present danger and deny the FOID application." The State Police said that Mr. Crimo's father had sponsored his application for the permit.
Steven Greenberg, a lawyer representing the father, acknowledged that the father had done so, and said there were possible explanations why. Mr. Greenberg said his client did not believe there was an issue, and might not have understood what happened with the knife seizure because it did not happen in his house. "It was perfectly legal," he said of sponsoring the gun permit.
The shooting in Highland Park also closely followed the passage of a federal law that has been hailed as the most significant piece of gun legislation in decades. That measure, passed in the wake of mass shootings in Buffalo and Uvalde, Texas, enhances background checks for buyers ages 18 to 21, requiring for the first time that juvenile records, including mental health records beginning at age 16, be vetted for material that identifies young buyers as a danger to themselves or others.
While many details about Mr. Crimo's personal history remained hazy, it was possible — but not certain — that he could have been flagged for additional scrutiny had the federal law been passed earlier. Officials did not provide the exact dates that Mr. Crimo bought his rifles, but indicated that they had been bought in 2020 and 2021. Mr. Crimo turned 21 last year.
As prosecutors announced charges, residents of Highland Park gathered for prayer vigils, lamented a shattered sense of suburban security and grieved the deaths of their neighbors.
The victims included Nicolas Toledo-Zaragoza, 78, who had recently moved back to Highland Park from Mexico, and who went to the parade with his family despite not wanting to; Jacquelyn Sundheim, 63, a beloved employee of a local synagogue whom one friend called "a beautiful ray of light"; Stephen Straus, a financial adviser who, at age 88, still took the train every day to his office at a brokerage firm in Chicago; Katherine Goldstein, 64; and Irina and Kevin McCarthy, ages 35 and 37, a couple who left behind a toddler son.
"It's just sad," said Adrienne Rosenblatt, a neighbor of the McCarthys.
The authorities had not yet publicly identified a seventh victim whose death was announced on Tuesday.
Around Highland Park, questions also spread about Mr. Crimo, who was from a well-known local family, and whose father once ran unsuccessfully for mayor.
Nicolas and Andres Lopez, brothers who went to Highland Park High School with Mr. Crimo, said they used to be friends with him. Mr. Crimo at one point dropped out of high school, the brothers said, but they found nothing during the time when they were friends to suggest a problem.
"He wasn't a quiet kid who was dark then," Andres Lopez, 23, said. "He was quiet because he was nerdy. He wasn't sinister."
In the years since, concerning signs mounted. Mr. Crimo posted music videos online that seemed to refer to mass shootings, one of which included cartoon images of a gunman pointing a large rifle, and of other figures spurting blood. Later in that video, the gunman lies in a pool of blood near police cars.
Reporting was contributed by Shawn Hubler, Michael Levenson, Frances Robles, Noam Scheiber, Dan Simmons and Glenn Thrush.
The post Highland Park Suspect Was Known to Police; Bought Guns Legally appeared first on New York Times.
Trending Posts





Copyright © 2022.
Site Navigation
Follow Us
Copyright © 2022.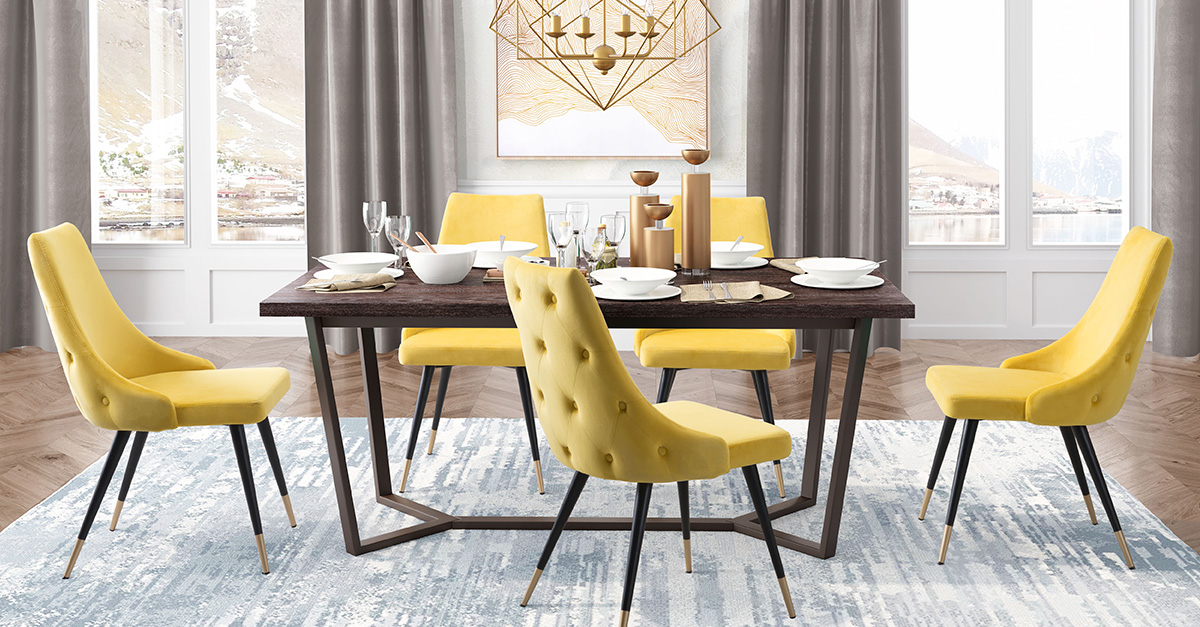 Find Your Next Bestseller
Shop new, unique products added daily and keep your inventory fresh with JuniperMarket, a new online wholesale marketplace. Sign…
www.junipermarket.com
54 total views