FTX 'Horror Stories' Abound in Crypto Exchange's Bahamas Home
Some local clients treated Sam Bankman-Fried's firm like a bank, says FRNT Financial CEO Stephane Ouellette.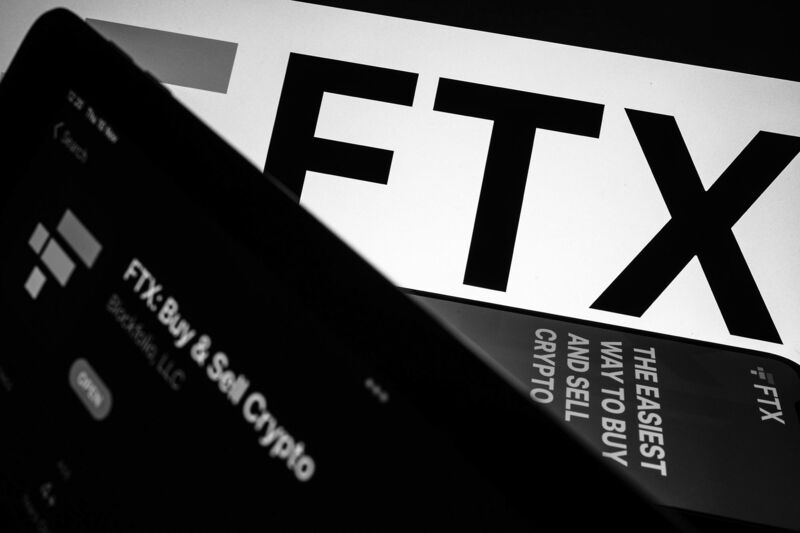 By
Michael P. Regan and
November 23, 2022 at 10:43 AM PST
Listen to this article
:59
Share this article
Follow the authors
+ Get alerts forMichael P. Regan
+ Get alerts forVildana Hajric
In this article
Listen to What Goes Up on Apple Podcasts
Listen to What Goes Up on Pocket Casts
Listen to What Goes Up on Spotify
The implosion of Sam Bankman-Fried's FTX empire dealt a harsh blow to the Bahamas' ambitions to be a hub for the crypto industry, and it's causing massive pain for locals who treated the now-bankrupt exchange like a bank.

Stephane Ouellette, chief executive of Toronto-based crypto firm FRNT Financial, traveled to the Bahamas to assess the fallout from the collapse. He joined the What Goes Up podcast to discuss the bankruptcy's effect on the island nation it called home, as well as the impact the scandal is having on his business and the entire market.
"FTX was positioning [itself] as a banking alternative, particularly in regions where they operated—like the Bahamas," Ouellette said. "So there's even more horror stories of people treating FTX like bank-like infrastructure, and therefore leaving a significant amount of their assets just latent on FTX. Now they can't get access to them, just like everybody else."
Up Next
Binance's Zhao Flags Possible $1 Billion for Distressed Crypto Assets
Have a confidential tip for our reporters?
Get in touchBefore it's here, it's on theBloomberg TerminalLearn more
From The Web
The Best Way to Withdraw From Retirement AccountsSmartAsset
Get Your Money Out of U.S. Banks ImmediatelyChaikin Analytics
Forget Expensive Solar Panels (Do This Instead)Quote Wallet
When you succeed, so do we. Hiring for remote roles.Fidelity Investments
Empty Caribbean Cruise Cabins Cost Almost NothingCruise Deals | Sponsored searches
Nine cars you don't want to drive past 100,000 milesPeddle
LIVE ON BLOOMBERG
Watch Live TVListen to Live Radio
Most Read
Binance's Zhao Flags Possible $1 Billion for Distressed Assets
Binance will make another bid for bankrupt Voyager Digital
Zhao adopting a "loose approach" for industry rescue fund
Binance CEO Zhao: Crypto Overall Is Fine Despite FTX FalloutUnmuteWATCH: Changpeng 'CZ' Zhao discusses the FTX fallout and the possibility of setting up a $1 billion fund for distressed crypto assets.Source: Bloomberg
By
Sidhartha Shukla and
November 23, 2022 at 10:59 PM PSTUpdated on
Share this article
Follow the authors
+ Get alerts forSidhartha Shukla
+ Get alerts forAnna Irrera
Crypto billionaire Changpeng "CZ" Zhao further outlined his plans to backstop the stricken industry, pledging to amass at least $1 billion for buying distressed assets and saying his Binance Holdings Ltd. will make another bid for bankrupt lender Voyager Digital.
In an interview Thursday with Bloomberg Television's Haslinda Amin, Zhao provided the most detailed overview yet of the various deals Binance is examining in the wake of rival FTX's messy collapse. The centerpiece of Zhao's plan is gathering partners for a fund aimed at backing promising but cash-strapped crypto projects.
Terms of Service Do Not Sell My Info (California)
Trademarks Privacy Policy ©2022 Bloomberg L.P. All Rights Reserved
Careers Made in NYC Advertise Ad Choices Help
Register to read more. Already a subscriber or Bloomberg Anywhere client? Sign In
Create an account and unlock 1 bonus article.
Register to read more on Bloomberg.com