Fox News Poll: More voters put trust in Republicans to handle inflation, crime
Largest number in a decade rate the economy as poor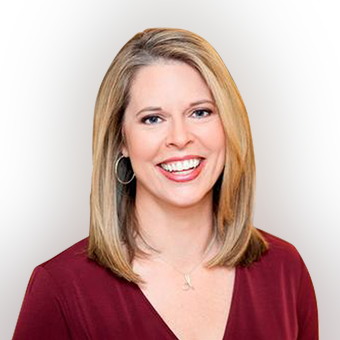 Fox News Flash top headlines are here. Check out what's clicking on Foxnews.com.
NEWYou can now listen to Fox News articles!
Listen to this article
0:00 / 7:001X
A large majority of voters say the economy is in bad shape. Two-thirds are pessimistic about conditions. Gas and grocery prices are a major problem for most families. And a growing number of voters feel they are losing ground financially.
That's the grim backdrop for the upcoming midterm elections, according to the latest Fox News national survey.
Forty-seven percent feel they are falling behind financially, up 20 points compared to last June. Some 42% are holding steady, while only 10% are getting ahead.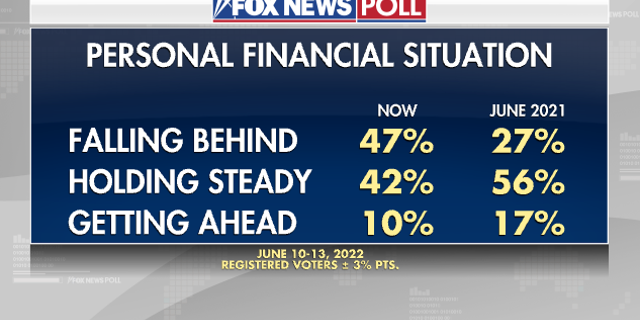 The Personal Finance Poll (Fox News)
Eight-two percent of voters rate the economy negatively, including 57% who describe it as poor — the highest in a decade.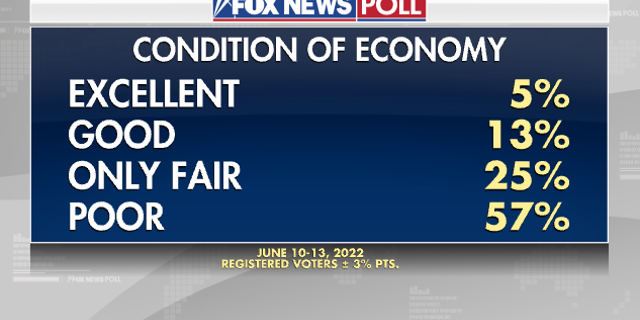 Condition of Economy Poll (Fox News)
When asked to offer a more general assessment of their economic mood, 65% say they feel pessimistic. That's an 18-point increase since last year, and up 30 points from four years ago.
Nine in 10 report the cost of food and gas are a problem for their family. That includes majorities who say current grocery (55%) and gas prices (67%) are a "major" problem. For voters in households earning less than $50,000 annually, nearly three-quarters call gas prices a major problem (72%). And by a 50-32% margin, more voters say President Biden's policies are responsible for current gas prices than blame Russian President Putin's war with Ukraine.