China's foreign minister signals deeper ties with Russia
an hour ago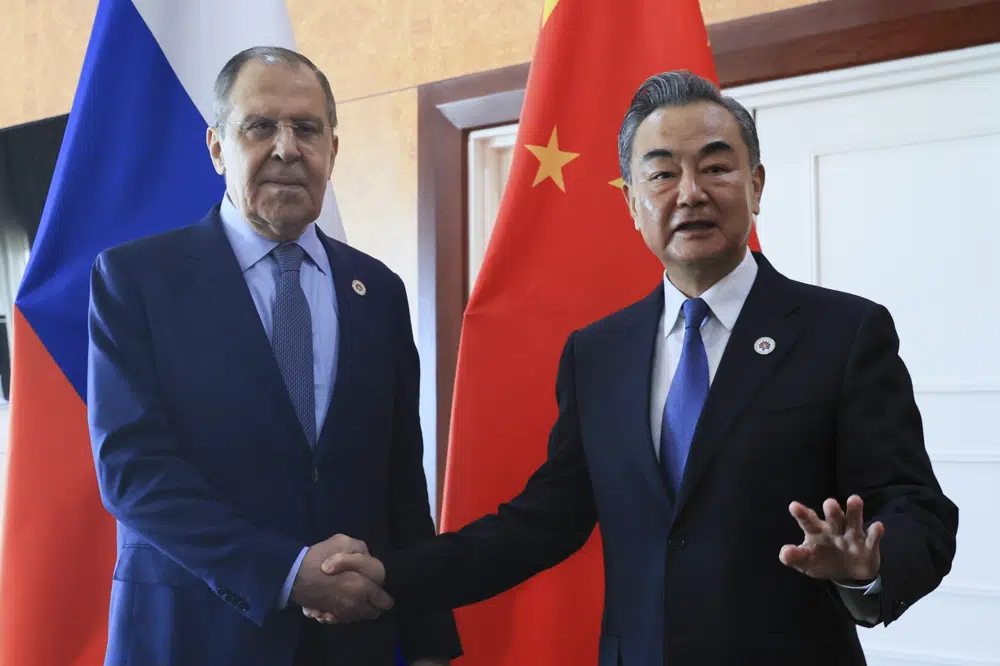 FILE – In this photo released by the Russian Foreign Ministry Press Service, Russian Foreign Minister Sergey Lavrov, left, and Chinese Foreign Minister Wang Yi pose for a photo prior to their talks on the sideline of the 12th East Asia Summit foreign ministers' meeting in Phnom Penh, Cambodia, on Aug. 5, 2022. Wang defended his country's position on the war in Ukraine on Sunday, Dec. 25, and signaled that China would deepen ties with Russia in the coming year while striving to bring US China ties back on the right course. (Russian Foreign Ministry Press Service via AP, File)
BEIJING (AP) — Chinese Foreign Minister Wang Yi defended his country's position on the war in Ukraine on Sunday and signaled that China would deepen ties with Russia in the coming year.
Wang, speaking by video to a conference in the Chinese capital, also blamed America for the deterioration in relations between the world's two largest economies, saying that China has "firmly rejected the United States' erroneous China policy."
China has pushed back against Western pressure on trade, technology, human rights and its claims to a broad swath of the western Pacific, accusing the U.S. of bullying. Its refusal to condemn the invasion of Ukraine and join others in imposing sanctions on Russia has further frayed ties and fueled an emerging divide with much of Europe.
Wang said that China would "deepen strategic mutual trust and mutually beneficial cooperation" with Russia.
"With regard to the Ukraine crisis, we have consistently upheld the fundamental principles of objectivity and impartiality, without favoring one side or the other, or adding fuel to the fire, still less seeking selfish gains from the situation," he said, according to an official text of his remarks.
ADVERTISEMENT
Even as China has found common ground with Russia as both come under Western pressure, its economic future remains tied to American and European markets and technology. Leader Xi Jinping is pushing Chinese industry to become more self-sufficient, but Wang acknowledged that experience has shown "that China and the United States cannot decouple or sever supply chains."
Shells pummel Ukraine's Kherson; 10 dead, 55 woundedA Christmas season without its traditional glow in UkraineUkraine president back in Kyiv, Russia keeps up attacksGermany formally suspends guarantees for business with Iran
He said that China would strive to bring relations with the U.S. back on course, saying they had plunged because "the United States has stubbornly continued to see China as its primary competitor and engage in blatant blockade, suppression and provocation against China."
ADVERTISEMENT
You May Like
Better Than Focus Pills. New 'Get Ahead Gummy' Now AvailablePromoted: Health Headlines
2 Cards Charging 0% Interest Until 2024Promoted: CompareCredit.com
Dog Refuses To Leave Baby's Side, Parents Find Out Why And Call The PolicePromoted: Bedtimez
Now Legal in Arizona, Cheech & Chong Say "You Gotta Try This!"Promoted: Tommy Chong's CBD
ADVERTISEMENT
PAID FOR BY VISIT TEMECULA VALLEY
Where Your Heart and Glass Are Full: Celebrate the Holidays in Temecula Valley
Spend this holiday season gathered with family and friends, experiencing the best of Temecula Valley.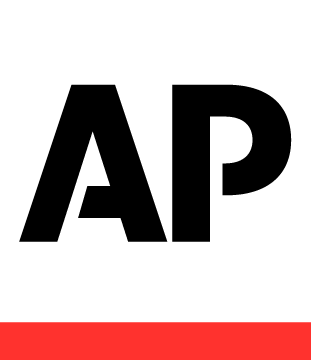 javascript:false
javascript:false
Ad Content
Arizona Gov Will Cover The Cost To Install Solar If You Own A Home In These Zip CodesEnergyBillCruncher
Amazon Left Scrambling As Prime Users Find Out About Secret DealsOnline Shopping Tools
Greta Thunberg Drives This Car At The Age Of 19investing.com
Top Scientists: If Anyone Has Tinnitus (Ear Ringing) Do This ImmediatelyTINNITUS
Killer New EVs That Many Don't Realize Are AffordableUnsold Hybrid & EV Offers | Search Ads
Gwen Stefani, 53, Takes Off Makeup, Leaves Us With No WordsFinance Wealth Post
Ad Content
BlackRock CEO Predicts Next Wave of Market WinnersPromoted: Altimetry
Shop Christmas Stamps- Limited Time OfferPromoted: PostSpecial
Scientists: Brain Scan Uncovers The Real Root Cause Of Tinnitus (Ear Ringing)Promoted: Healthy Guru
Perú alista reparaciones a familias de muertos en protestasLIMA (AP) — El gobierno peruano alista las reparaciones o apoyos a los familiares de las personas fallecidas en las protestas tras la destitución del presidente Pedro Castillo, según anunció el sábado el ministro de Justicia y Derechos Humanos del Perú, José Tello.2 hours ago
Ad Content
What Throat Phlegm Could Mean For your Health (No What You Expect)SaneSolution
Birds refuse to leave plane alone – when pilots realize why they instantly landSoolide
Researchers First Thought They Were Statuesinvesting.com
1 Simple Trick That Cuts People's Electric Bill by Up To 90%energysavingtools.com
If You Have Toenail Fungus Try This Tonight (It's Genius!)WellnessGuide101.com
New BMWs Basically on Clearance SaleHot Deals – Top Searches
Ad Content
Moles And Skin Tags Can Fall Right Off After Doing ThisPromoted: EcoHealthNews
Killer New EVs With Longest Range And Most PowerPromoted: New Electric Cars | Search Ads
The Volkswagen Bus Is Back With A VengancePromoted: The New VW Bus
The peculiar Russian missile 'cemetery' in eastern UkraineKHARKIV, Ukraine (AP) — The eastern Ukrainian city of Kharkiv has a peculiar "cemetery," one that recalls some of the worst damage done since the Russian invasion: the debris of rockets used against this town and its people.December 23, 2022
AP NEWS
Cookie Settings
DOWNLOAD AP NEWS
Connect with the definitive source for global and local news
MORE FROM AP
FOLLOW AP
THE ASSOCIATED PRESS
All contents © copyright 2022 The Associated Press. All rights reserved.
https://recaptcha.net/recaptcha/api2/bframe?hl=en&v=5qcenVbrhOy8zihcc2aHOWD4&k=6LcUNQcjAAAAAIu8-hEKGDr7xxKi3O4yU0oKtl_7https://secure-assets.rubiconproject.com/utils/xapi/multi-sync.html?p=19564_2&endpoint=us-east
javascript:void(0)