Biden tells Congress he'll end COVID-19 emergencies on May 11
Biden tells Congress he'll end COVID-19 emergencies on May 11
House Republican plan to vote on resolutions this week that would end COVID-19 emergency declarations immediately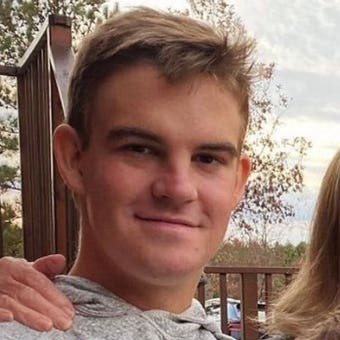 President Biden told Congress on Monday that his administration will end twin emergencies related to the COVID-19 pandemic on May 11, 2023, more than three years after they were enacted.
The COVID-19 national emergency is set to expire on March 1, while the public health emergency (PHE) will expire on April 11. The Office of Management and Budget (OMB) wrote in a Statement of Administration Policy that Biden will extend both emergencies to May 11, at which point they will expire.
"An abrupt end to the emergency declarations would create wide-ranging chaos and uncertainty throughout the health care system — for states, for hospitals and doctors' offices, and, most importantly, for tens of millions of Americans," the OMB wrote.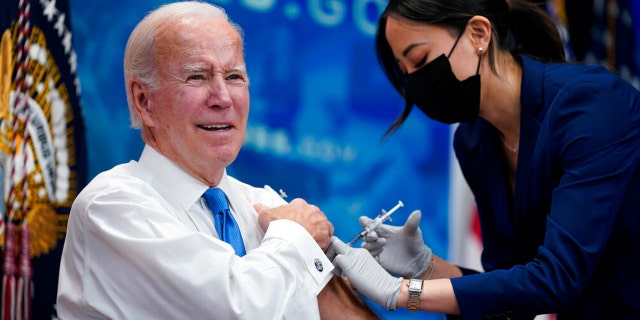 President Joe Biden receives his COVID-19 booster from a member of the White House medical unit during an event in the South Court Auditorium on the White House campus, Tuesday, Oct. 25, 2022, in Washington. (AP Photo/Evan Vucci)
The statement came in response to two resolutions being brought to the House floor by Republicans this week that call for an immediate end to the emergencies.
Letting the emergencies expire would also lift Title 42 immediately, which the OMB said Monday would "result in a substantial additional inflow of migrants at the Southwest border."
MCCARTHY SETS UP VOTES TO DISMANTLE BIDEN'S COVID EMERGENCY: 'THE PANDEMIC IS OVER'
The Biden administration has been trying to terminate Title 42, which the Trump administration put in place in March 2020 to allow immigration officials to quickly expel migrants on public health grounds. The Supreme Court temporarily halted Title 42's termination last month, allowing the policy to remain in place until the court hears a challenge from Republican-led states.