Biden expected to approve enormous oil drilling project in blow to climate activists: 'Complete betrayal'
Biden expected to approve enormous oil drilling project in blow to climate activists: 'Complete betrayal'
Project developer says it would produce up to 180,000 barrels of oil per day at its peak, deliver billions of dollars in revenue to region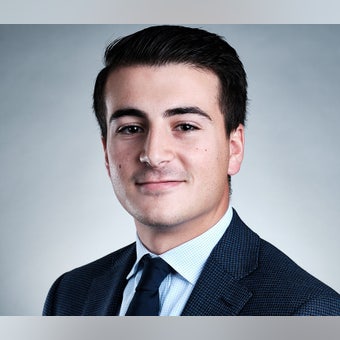 By Thomas Catenacci | Fox News
Fox News anchor Bret Baier takes a look at America's energy landscape and why domestic sources remain in high demand on 'Special Report' Spotlight: Energy Matters.
The Biden administration is expected to soon push ahead with a massive northern Alaska oil drilling project that is forecasted to create thousands of jobs and 600 million barrels of oil over its 30-year lifespan, according to multiple reports.
Senior administration officials have signed off on three of the five drilling sites proposed by oil company ConocoPhillips as part of its Willow Project in the National Petroleum Reserve located in North Slope Borough, Alaska, Bloomberg reported Friday evening. ConocoPhillips previously stated that, for the project to remain economic viability, the federal government would need to approve at least three of the sites.
The Department of Interior (DOI) will publish the final decision on the Willow Project, but President Biden and senior White House officials have been actively involved in overseeing the approval process. Industry groups, Alaska lawmakers and local communities urged the president to approve the project for its economic benefits while activists argued it would have a devastating impact on the environment.
"This decision on Willow is a huge test for the Biden administration on so many issues that they claim to care about," Sen. Dan Sullivan, R-Alaska, told Fox News Digital in an interview last week. "Of course it's critically important to Alaska, but it's critically important to America — a project of this size when we need energy security."
BIDEN APPEARS TO GO OFF SCRIPT TO SAY US NEEDS OIL, GAS DRILLING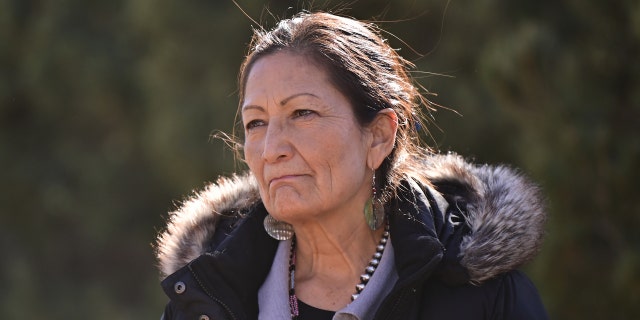 Interior Secretary Deb Haaland visits Granada, Colorado, on Feb. 19, 2022. (Hyoung Chang/MediaNews Group/The Denver Post via Getty Images)
In a statement Saturday, the White House noted Biden's "aggressive climate agenda" and denied that a decision has been made on Willow.
"President Biden is delivering on the most aggressive climate agenda of any U.S. president in history and spurring an unprecedented expansion of clean energy," White House press secretary Karine Jean-Pierre said in a statement to Fox News Digital.
"The Department of the Interior will make an independent decision on the Willow Project," she continued. "No final decisions have been made — anyone who says there has been a final decision is wrong."
The expected final record of decision comes years after ConocoPhillips first proposed the project. The company has projected it would produce up to 180,000 barrels of oil per day, create more than 2,500 construction jobs and 300 long-term jobs, and deliver as much as $17 billion in revenue for the federal government, Alaska and local communities, many of which are Indigenous.
ConocoPhillips Alaska said last month that the project — which was originally approved under the Trump administration before a federal judge ordered the government to conduct a more rigorous environmental analysis — would "benefit local communities and enhance American energy security."
DARK MONEY ECO GROUP APPEARS TO BE ASTROTURFING OPPOSITION TO MAJOR OIL PROJECT
Overall, the project would entail constructing up to 250 wells, multiple pipelines, a central processing plant, an airport and a gravel mine. Opponents of the project said Willow would damage the environment — as a result of both construction and emissions produced from drilled oil — and produce a total carbon footprint irreconcilable with the Biden administration's broader climate agenda.