Battle for Congress could hinge on North Carolina district
Battle for Congress could hinge on North Carolina district
By HANNAH SCHOENBAUMyesterday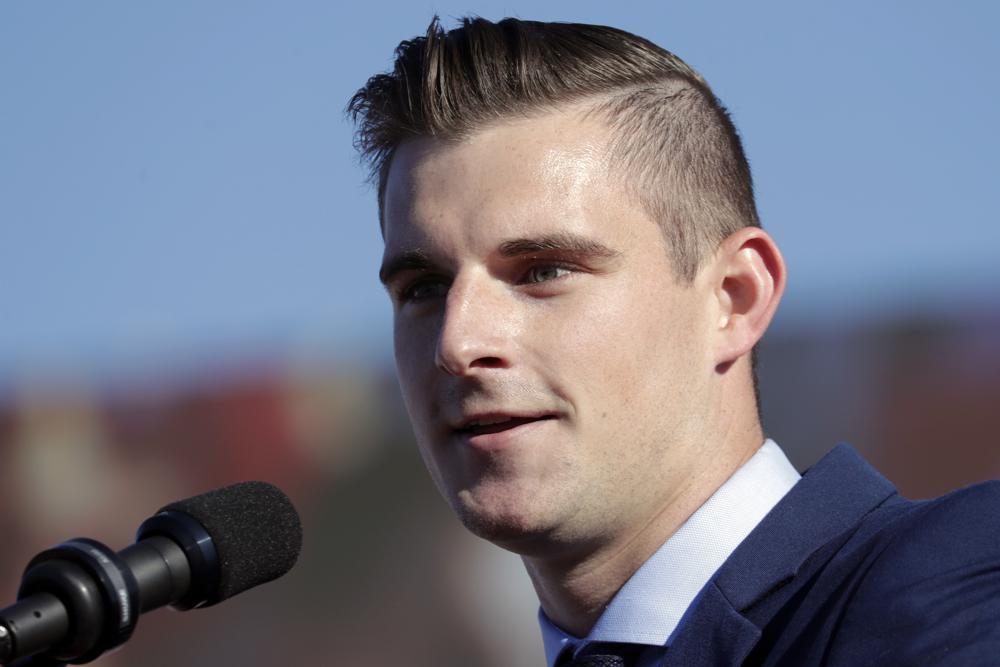 1 of 3
Bo Hines, Republican candidate for U.S. House District 13 from North Carolina, speaks to the crowd at former President Donald Trump's rally, Friday, Sept. 23, 2022, in Wilmington, N.C. (AP Photo/Chris Seward, File)
FUQUAY-VARINA, N.C. (AP) — In the fast-growing suburbs of Raleigh, North Carolina, the 13th District has emerged as one of the nation's battlegrounds for congressional control, where a tight race between former President Donald Trump's favored young upstart and a Democratic state senator could determine the balance of power in the narrowly split U.S. House.
Each refuting accusations of extreme stances and loose ties to the district, Republican Bo Hines and Democratic state Sen. Wiley Nickel are vying for the open seat that spawned from a tumultuous redistricting battle during which North Carolina fashioned boundaries for the new congressional district it was awarded following the 2020 census.
Analysts say the existing congressional map favors Republicans in seven of the state's 14 districts, and favors Democrats in six. It was created by a panel of three judges after it declared the Republican-controlled legislature's proposed boundaries amounted to unlawful partisan gerrymandering.
ADVERTISEMENT
The map is only good for the 2022 election and will be redrawn by the legislature for 2024.
Considered the state's lone swing district based on past elections, the 13th stretches from the southern border of the capital city beltline to the hog farms at the western edge of the coastal plain, aggregating a myriad of urban, suburban and rural communities. Its candidates are now seeking to portray themselves as moderate enough to represent the diverse constituency.
Biden juggling long list of issues to please Dem coalitionInflation protests across Europe threaten political turmoilControl of US Senate could come down to tight Nevada raceStocks end higher on Wall Street, notching weekly gains
Political analysts, such as David McLennan of Meredith College in Raleigh, say the race is yet another test of Trump's influence in a crucial swing state. But he expects even a successful election year for North Carolina Democrats won't be enough to protect the party from losing control of the House.
In Fuquay-Varina, a right-leaning suburb, Hines turns heads as he enters a bustling coffee shop. A local contractor stands up to shake his hand, and two teenagers at the corner table chatter about his "frat boy charm." He's new to the neighborhood — he relocated to the district from Winston-Salem just a month before the May primary — but the 27-year-old former college football player asserts he understands the issues that matter to its residents.
A