Artemis 1 moon mission set for launch: What you need to know
NASA prepares for new space launch system with the launch of Artemis 1 on Monday, the most powerful rocket ever built.
ByMax Zahn and Gina Sunseri via
Saturday, August 27, 2022 9:18AM
about:blank
NASA prepares for new space launch system with the launch of Artemis 1 on Monday, the most powerful rocket ever built.
NASA on Monday will send an unmanned space capsule into the moon's orbit, marking the initial launch in an ambitious plan to establish a long term presence on the moon for scientific discovery and economic development.
The space capsule, called Artemis 1, will travel for roughly 40 days — reaching as close as 60 miles from the moon, and then 40,000 miles above the moon when orbiting over its dark side — before landing in the Pacific Ocean off the coast of San Diego.
Vice President Kamala Harris will attend the launch at the Kennedy Space Center in Merritt Island, Florida, the White House said on Friday. At least 100,000 people will also watch on the beaches along Cape Canaveral as the shuttle takes off, Florida tourism officials estimated.
If the launch proves successful, NASA will send a crew to the moon's orbit on Artemis 2 in 2024. Eventually, the Artemis expedition as a whole could lead to the first crewed space trip to Mars, NASA says.
ere's everything you need to know about the launch on Monday: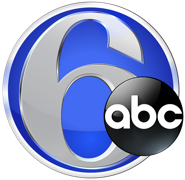 Top ArticlesREAD MOREGraffiti artists makeover recycling companyat annual festival
When is the launch?
A two-hour launch window begins on Monday at 8:33 a.m. ET, meaning the launch could take place anytime over the ensuing two-hour period. But the launch may not take place on Monday morning, as NASA abides by a strict set of weather criteria that determine whether a flight can proceed.
Meteorologists with the U.S. Space Force Space Launch Delta 45 predicted a 70% chance of favorable weather conditions for the launch window on Monday morning, according to a NASA blog post on Thursday.
The launch will be postponed, for instance, if the temperature at both 132.5 feet and 257.5 feet exceeds 94.5 degrees Fahrenheit for 30 consecutive minutes. NASA imposes additional weather restrictions, some of which depend on wind and humidity conditions.
If the launch does not take place on Monday, a second two-hour launch wind will begin on Friday, Sept. 2 at 12:38 a.m. ET. If NASA postpones the second launch, a third two-hour window will begin on Monday Sept. 5 at 5:12 p.m. ET.