A 2024 Trump-Biden death match?
By BYRON YORK
May 31, 2022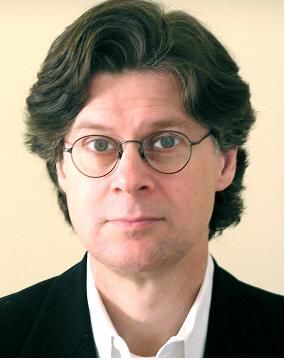 https://trinitymedia.ai/player/trinity-player.php?pageURL=https%3A%2F%2Fwww.indianagazette.com%2Fopinion%2Fa-2024-trump-biden-death-match%2Farticle_8c7a749b-813d-5976-a216-f001342ad57e.html&partner=Flex&textSelector=I2FydGljbGUtYm9keQ%3D%3D&unitId=2900003117&userId=4099b3b0-6c76-4611-b542-4175a9a830bd&isLegacyBrowser=false&version=20220602_62e5276d7de1b75df330a1af0d2699074e09ce46&useCFCDN=0&themeId=140
For all the speculation that goes on around Donald Trump and the 2024 Republican presidential nomination race, it's possible, even likely, that the more intense battle will be among Democrats.
A new poll from Mark Penn, the former Clinton strategist who runs the Harvard-Harris Poll, suggests President Joe Biden's support among Democrats is significantly weaker than Trump's support among Republicans. And that could lead to chaos on the Democratic side.
Penn's question was very simple. To Republicans, he asked, "If the Republican presidential primary for the 2024 election was held today, who would you vote for?" And to Democrats, he asked, "If the Democratic presidential primary for the 2024 election was held today, who would you vote for?"
The results: Forty-one percent of Republicans named Trump, while 12 percent named Florida Gov. Ron DeSantis, 7 percent named former Vice President Mike Pence, and 4 percent each named former U.N. Ambassador Nikki Haley and Sen. Ted Cruz. There were a few other names lower down — Sen. Marco Rubio, Sen. Tim Scott, former Secretary of State Mike Pompeo — and a fairly large percentage, 28 percent, who said they were unsure or would choose someone else.
On the Democratic side, the results were 23 percent for Biden, while 9 percent named Vice President Kamala Harris, 8 percent named Sen. Bernie Sanders, 7 percent support 2016 nominee Hillary Clinton and 5 percent back Transportation Secretary Pete Buttigieg. Another fairly large number of people, 31 percent, said they were unsure or named someone else.
The result is stunning for Biden — only 23 percent of Democrats said they would vote for the sitting president of their party if the primary were today. That is weak, weak, weak. But even at that, of course, Biden is stronger than the rest of the Democratic field, if a Democratic field can be said to exist at this moment.
Of course, there shouldn't be a Democratic field at all. There shouldn't even be a race on the Democratic side. When there is a relatively new president, still before his first midterms, it is assumed that 1) he will run for re-election, and 2) he will easily secure his party's nomination, almost always without opposition. In Joe Biden's case, neither is guaranteed.
In comparison, Trump is a more powerful presence in the Republican race than Biden is in the Democratic contest. And when Penn then asked voters about a Biden-Trump general election matchup, Trump won, but it was close — 45 percent to 42 percent, with 13 percent unsure.