President Biden declares 3 Georgia counties are eligible for disaster aid after Hurricane Idalia
President Biden declares 3 Georgia counties are eligible for disaster aid after Hurricane Idalia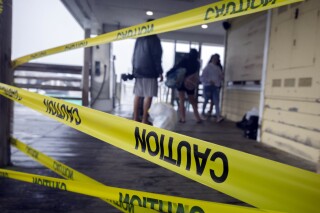 Updated 8:18 PM MST, September 7, 2023Share
ATLANTA (AP) — President Joe Biden on Thursday approved a disaster declaration for three Georgia counties following Hurricane Idalia's sprint across southern and coastal Georgia on Aug. 30. The storm made landfall with 125 mph (201 kph) winds in Florida's remote Big Bend region before moving north into Georgia.
Biden initially approved assistance to individuals and governments in Cook, Glynn and Lowndes counties.
Lowndes County, home to the city of Valdosta, experienced the worst damage, with estimates showing 80 homes destroyed and 835 homes sustaining major damage as winds reached nearly 70 mph (113 kph).
ADVERTISEMENT