Court tosses Jan. 6 sentence in ruling that could impact other low-level Capitol riot cases
Court tosses Jan. 6 sentence in ruling that could impact other low-level Capitol riot cases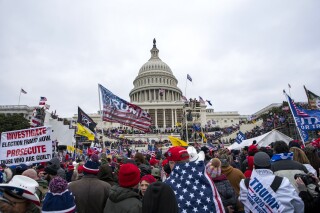 BY ALANNA DURKIN RICHERUpdated 1:35 PM MST, August 18, 2023Share
A federal appeals court on Friday ordered a new sentence for a North Carolina man who pleaded guilty to a petty offense in the Capitol riot — a ruling that could impact dozens of low-level cases in the massive Jan. 6, 2021 prosecution.
The appeals court in Washington said James Little was wrongly sentenced for his conviction on a misdemeanor offense to both prison time and probation, which is court-ordered monitoring of defendants who are not behind bars.
Little, who entered the Capitol but didn't join in any destruction or violence, pleaded guilty in 2021 to a charge that carries up to six months behind bars. He was sentenced last year to 60 days in prison followed by three years of probation.
ADVERTISEMENT
But the 2-1 opinion from the U.S. Court of Appeals for the D.C. Circuit said that probation and imprisonment "may not be imposed as a single sentence" for a petty offense, adding "there are separate options on the menu." Judge Robert Wilkins, who was appointed by former President Barack Obama, dissented.
OTHER NEWS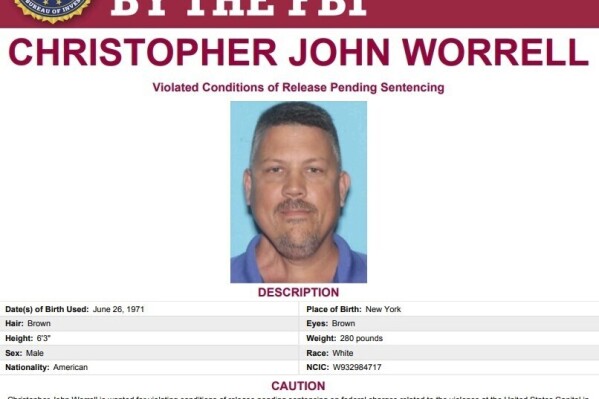 Proud Boy on house arrest in Jan. 6 case disappears ahead of sentencing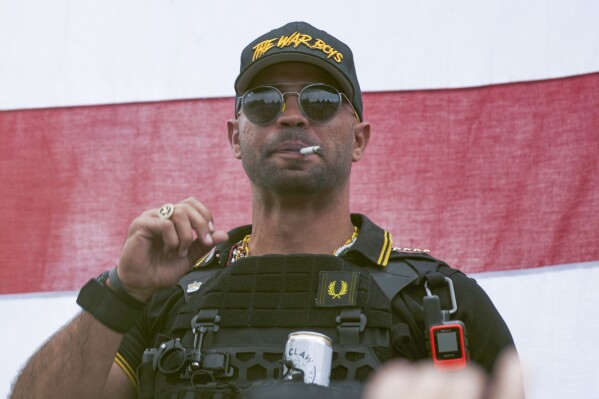 Justice Department seeks 33 years in prison for ex-Proud Boys leader Enrique Tarrio in Jan. 6 case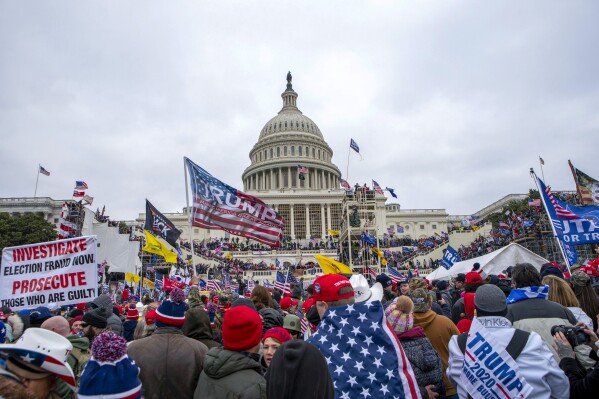 Florida man who attacked officers with flagpole at Capitol riot gets 4 years in prison
The decision could invalidate the sentences of dozens of Jan. 6 defendants who received what is known as a "split sentence" for a petty offense. More than 80 other Jan. 6 defendants have been sentenced to both prison time and probation for the same misdemeanor offense as Little, according to an Associated Press analysis.
The practical effect, however, may be limited as almost all of them have likely already served their prison terms long ago. Little's attorney had asked the appeals court to simply order an end to his probation monitoring since he already served his 60 days behind bars.
An attorney for Little declined to comment on Friday. The Justice Department could appeal the decision. A spokesperson for the U.S. attorney's office in Washington said: "We are reviewing the Court's ruling and will determine our next steps in accordance with the law."
Some judges who have imposed such sentences in misdemeanor cases have stressed the need to keep tabs on Jan. 6 defendants after they serve their time to prevent them from engaging in such conduct during the next election. While on probation, defendants have to check in with a probation officer and follow certain conditions.
ADVERTISEMENT