New Spider-Man film pulled from cinema programs in Arab world, possibly over transgender flag
New Spider-Man film pulled from cinema programs in Arab world, possibly over transgender flag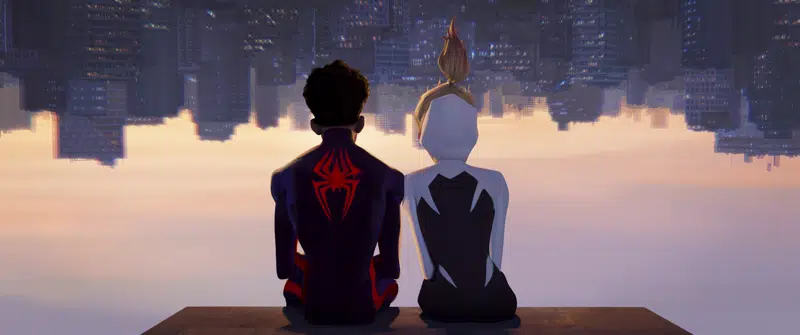 1 of 3
This image released by Sony Pictures Animation shows Miles Morales as Spider-Man, voiced by Shameik Moore, left, and and Spider-Gwen, voiced by Hailee Steinfeld, in a scene from Columbia Pictures and Sony Pictures Animation's "Spider-Man: Across the Spider-Verse." (Sony Pictures Animation via AP)
DUBAI, United Arab Emirates (AP) — The new blockbuster movie "Spider-Man: Across the Spider-Verse" was abruptly removed from cinema listings in more than a dozen Muslim-majority countries without explanation, apparently over the inclusion of a blink-and-you-miss-it transgender poster in the background of one frame.
Empire Entertainment, the Middle East distributor for the computer-animated Sony Pictures film, did not respond to multiple requests for comment.
No explicit bans of the film were announced, but there were indications that it will not reach screens.
For example, there is no expectation that "Across the Spider-Verse" will be shown in the United Arab Emirates, said a source close to the film who was not authorized to speak publicly. The source cited rigorous censorship of movies for children and younger viewers.
On the official Saudi Cinema twitter page, a statement with a poster of the film attached said the organization will not approve any film that contradicts the nation's media content regulations and whose "production companies do not commit to implementing the required amendments."
ADVERTISEMENT
The superhero film featuring the Marvel Comics character Miles Morales as Spider-Man debuted in U.S. cinemas at the beginning of June, tripling the domestic opening weekend revenue of its Oscar-winning prequel.