US could default this summer unless $31.4tn debt ceiling is raised, CBO warns
US could default this summer unless $31.4tn debt ceiling is raised, CBO warns
Historic federal debt default could occur before July, cautions non-partisan agency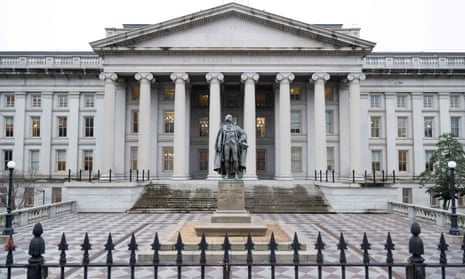 Associated PressWed 15 Feb 2023 19.09 EST
The Congressional Budget Office (CBO) on Wednesday said the US treasury department will exhaust its ability to pay all its bills sometime between July and September, unless the current $31.4tn cap on borrowing is raised or suspended.
In a report issued alongside its annual budget outlook, the non-partisan CBO cautioned that a historic federal debt default could occur before July if revenue flowing into the treasury in April – when most Americans typically submit annual income tax filings – lags expectations.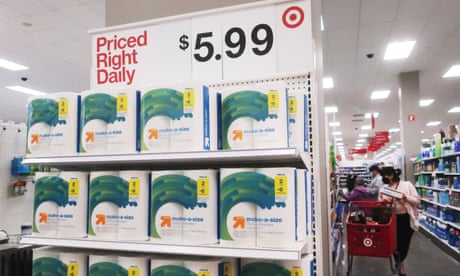 The pace of incoming revenue, coupled with the performance of the US economy in the coming months, makes it difficult for government officials to predict the exact "X-date", when the treasury could begin to default on many debt payments without action by Congress.
"If the debt limit is not raised or suspended before the extraordinary measures are exhausted, the government would be unable to pay its obligations fully," the CBO report said. "As a result, the government would have to delay making payments for some activities, default on its debt obligations, or both."
Separately, the CBO said annual US budget deficits will average $2tn between 2024 and 2033, approaching pandemic-era records by the end of the decade – a forecast likely to stoke Republican demands for spending cuts.
Meanwhile, the CBO estimated an unemployment rate of 4.7% this year, far above the current 3.4%.
CBO director Phillip Swagel attributed the rise to higher interest rates that particularly are hitting the housing industry, coupled with slowing business investment.
The sobering analysis reflects the full impact of recent spending legislation, including investments in clean energy and semiconductors and higher military spending, along with higher healthcare, pension and interest costs. It assumes no change in tax and spending laws over the next decade.
"Over the long term, our projections suggest that changes in fiscal policy must be made to address the rising costs of interest and mitigate other adverse consequences of high and rising debt," Swagel said in a statement.
The need to raise the debt ceiling is driven by past spending laws and tax cuts, some enacted under Joe Biden's predecessor, Donald Trump.
Republicans, who control the House of Representatives, want to withhold a debt limit increase until Democrats agree to deep spending cuts. Democrats in turn say the debt limit should not be "held hostage" to Republican tactics over federal spending.
After hitting the $31.4tn borrowing cap on 19 January, Treasury Secretary Janet Yellen said the treasury can keep up payments on debt and federal benefits and make other outlays at least through 5 June using cash receipts and extraordinary cash management measures.
Year of the debt limit
So far in 2023, not a day has gone by on Capitol Hill without lawmakers jousting over the debt limit, as Democrats press for a quick, clean increase in treasury borrowing authority and Republicans insist on first nailing down significant reductions in future government spending.
Social security and Medicare, the government's popular pension plan and its healthcare program for Americans ages 65 and older, are at the center of the debt limit and government funding debate, as both parties also jockey to define the contours of the 2024 presidential and congressional election campaigns.
"There has been a Republican drumbeat to cut social security and Medicare," Senate majority leader Chuck Schumer, a Democrat, told reporters on Tuesday.
Republican Senate minority leader Mitch McConnell has labored, without much success so far, to smother such talk.
"Let me say one more time. There is no agenda on the part of Senate Republicans to revisit Medicare or social security. Period," he said at a news conference.
Most Americans do not closely follow Washington's debt-ceiling saga, but they still worry it could hurt their finances, according to a Reuters/Ipsos public opinion poll conducted between 6-13 February.
In that poll, 55% of US adults said they have heard little or nothing about the debate, but three-quarters of respondents said Congress must reach a deal because defaulting would add to their families' financial stress, largely through potentially higher borrowing costs.
You've read 9 articles in the last year
Article counton
I hope you appreciated this article. Before you move on, I was hoping you would consider taking the step of supporting the Guardian's journalism.
From Elon Musk to Rupert Murdoch, a small number of billionaire owners have a powerful hold on so much of the information that reaches the public about what's happening in the world. The Guardian is different. We have no billionaire owner or shareholders to consider. Our journalism is produced to serve the public interest – not profit motives.
And we avoid the trap that befalls much US media – the tendency, born of a desire to please all sides, to engage in false equivalence in the name of neutrality. While fairness guides everything we do, we know there is a right and a wrong position in the fight against racism and for reproductive justice. When we report on issues like the climate crisis, we're not afraid to name who is responsible. And as a global news organization, we're able to provide a fresh, outsider perspective on US politics – one so often missing from the insular American media bubble.
Around the world, readers can access the Guardian's paywall-free journalism because of our unique reader-supported model. That's because of people like you. Our readers keep us independent, beholden to no outside influence and accessible to everyone – whether they can afford to pay for news, or not.
If you can, please consider supporting the Guardian today. Thank you.
Betsy Reed
Editor, Guardian US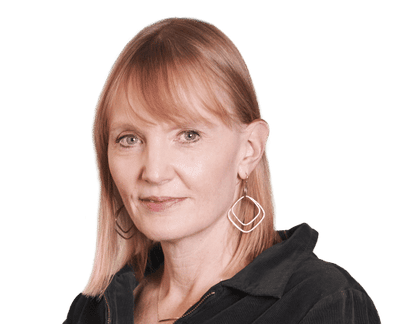 Contribution frequency
Single
M