Democrats wrestle with how to handle a potential Sinema independent run in 2024
Party leaders won't say if they'll support Sinema after she dropped her Democratic affiliation.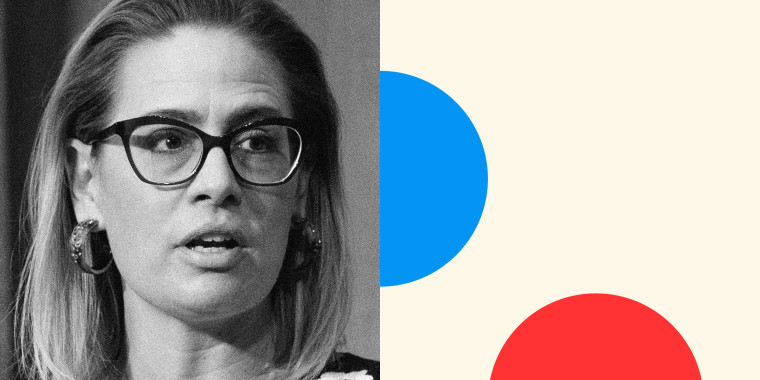 Chelsea Stahl / NBC News; AP Images
Link copiedSAVECreate your free profile or log in to save this article
Dec. 14, 2022, 3:20 PM -08
By Sahil Kapur, Julie Tsirkin and Kate Santaliz
WASHINGTON — Democrats are grappling with how to handle a potential re-election bid by newly minted independent Sen. Kyrsten Sinema in 2024, fearing that a three-way battle could split their voters and throw the race to Republicans in Arizona.
Democratic leaders won't say whether they expect to grant her the protections and financing of an incumbent.
Senate Majority Leader Chuck Schumer declined to engage with questions about whether the party would support her in 2024 or whether he'd treat Sinema like any Democrat seeking re-election, should she ask for the party's backing.
"Look, right now I'm focused on the lame duck," he said Wednesday in an interview on Capitol Hill.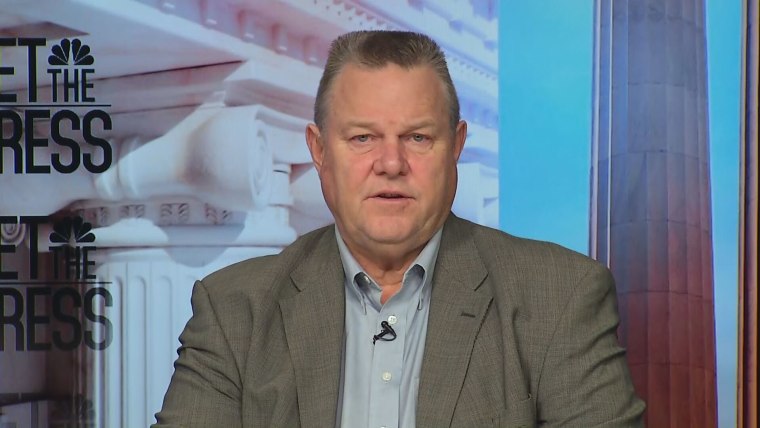 DEC. 11, 202203:03
A spokesperson for the Democratic Senatorial Campaign Committee, which protects incumbents, said it had no comment.
Sinema's exit presents a thorny dilemma for Democrats. They can't throw her overboard because her vote is key to the party's 51-seat Senate majority for the next two years — they might need her vote to approve nominations or must-pass bills. But with the Arizona state party determined to back a Democrat in the race, and multiple prospects gearing up to run, national Democrats will face pressure to support a nominee of their own.
The situation is "slightly unique," said a Democratic strategist working on Senate races, who said the party is waiting to "see how things play out on her end" in terms of announcing whether or not she runs. "There are multiple factors involved, including the national party apparatus, the state party dynamics," this person said.
The strategist, who requested anonymity to speak candidly about a complex situation, said Arizona is a must-win for the party to keep its majority in a difficult 2024 cycle. If Sinema proves she's best-positioned to defeat Republicans, it may nudge some national Democrats to back her, said the source, while noting that others, like Rep. Ruben Gallego, D-Ariz., appear to be gearing up to run.
"Once she announces whether she's running for re-election or whether she will, frankly, cash out, then folks will get a better sense," the Democratic strategist said. "It's challenging."
Sinema's office wouldn't say whether she'll run for re-election, with a spokesperson insisting she's not focused on campaign politics. Her office added that she