Recent Searches: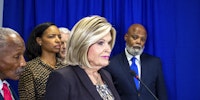 California: Stimulus Will Pay Off Your Mortgage If You Have No Missed Payments (You Must Qualify)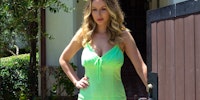 Say Bye To Personal Loans If You Own A Home

The Washington PostFollow
The U.S. is sweltering. The heat wave of 1936 was far deadlier.
George Bass – 17h ago
React15 Comments|56
Abandoned vehicles sinking into scorching-hot orange silt. Fields of dying crops. Ghost towns cowering under black clouds of dust.
© AP/APThe U.S. is sweltering. The heat wave of 1936 was far deadlier.
The killer U.S. heat wave of 1936 spread as far north as Canada, led to the heat-related deaths of an estimated 5,000 people, sent thermometers to a record 121 degrees Fahrenheit in Steele, N.D., and made that July the warmest month ever recorded in the United States.
Lamps Plus: Outdoor Lights – Free Ship Deals – Price Match
The country and much of the world are currently baking in a brutal heat wave. Britain had its hottest day on record Tuesday, with temperatures hitting 104 degrees at London Heathrow Airport. Much of central Asia has been 20 degrees hotter than normal. And in the United States, more than 100 million Americans were under National Weather Service heat advisories or warnings Tuesday, a day after triple-digit temperatures stretched from Texas to North Dakota.U.K. sees hottest day on record, with temperatures hitting 40 Celsius
But in much of the central United States, summer 1936 was even hotter. At their peak, temperatures in North Dakota were warmer than midsummer Death Valley, and hot enough to cook rare steak in the street.
Few residents struggling in those temperatures would have been able to afford such a meal: The heat wave struck during the Great Depression, six years into a sustained period of crop failure and economic hardship.
The North American heat wave of 1936 followed one of the coldest recorded winters in the same area.
Video Player is loading.
Continue reading
85 total views