10 killed in apartment fire in northwest China's Xinjiang
Authorities say a fire in an apartment building in northwestern China's Xinjiang region has left 10 people dead and nine injured
ByDAKE KANG Associated Press
November 26, 2022, 1:00 AM
Share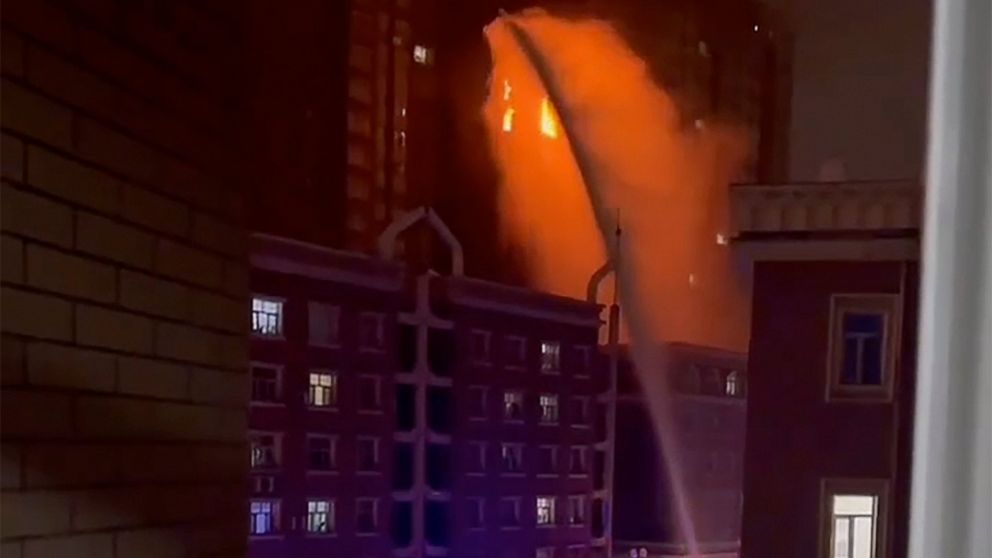 BEIJING — A fire in an apartment building in northwestern China's Xinjiang region killed 10 people and injured nine, authorities said Friday, amid stringent lockdowns that have left many residents in the area stuck in their homes for more than three months.
The fire broke out Thursday night in the regional capital of Urumqi, where temperatures have dropped below freezing after dark.
Flames spread upward from the 15th floor to the 17th floor, with smoke billowing up to the 21st floor, according to multiple state media reports. The blaze took around three hours to extinguish.
The deaths and injuries were caused by inhalation of toxic fumes, with those taken to the hospital all expected to survive, the reports said. An initial investigation appeared to show the fire was sparked from a power strip in a bedroom of one of the 15th-floor apartments.
A Uyghur living in exile in Switzerland said he learned from a call with a neighbor that his aunt and four of her children perished in the fire.
"She was a